Even if your customer service is perfect (or as close to perfect as possible), customer complaints will always be a part of it. And even though each case is unique, there are quite a few answer templates that you can use to craft professional responses and ensure complete customer satisfaction quickly.
This article is dedicated to 11 templates for handling customer complaints through email, live chat, or phone call.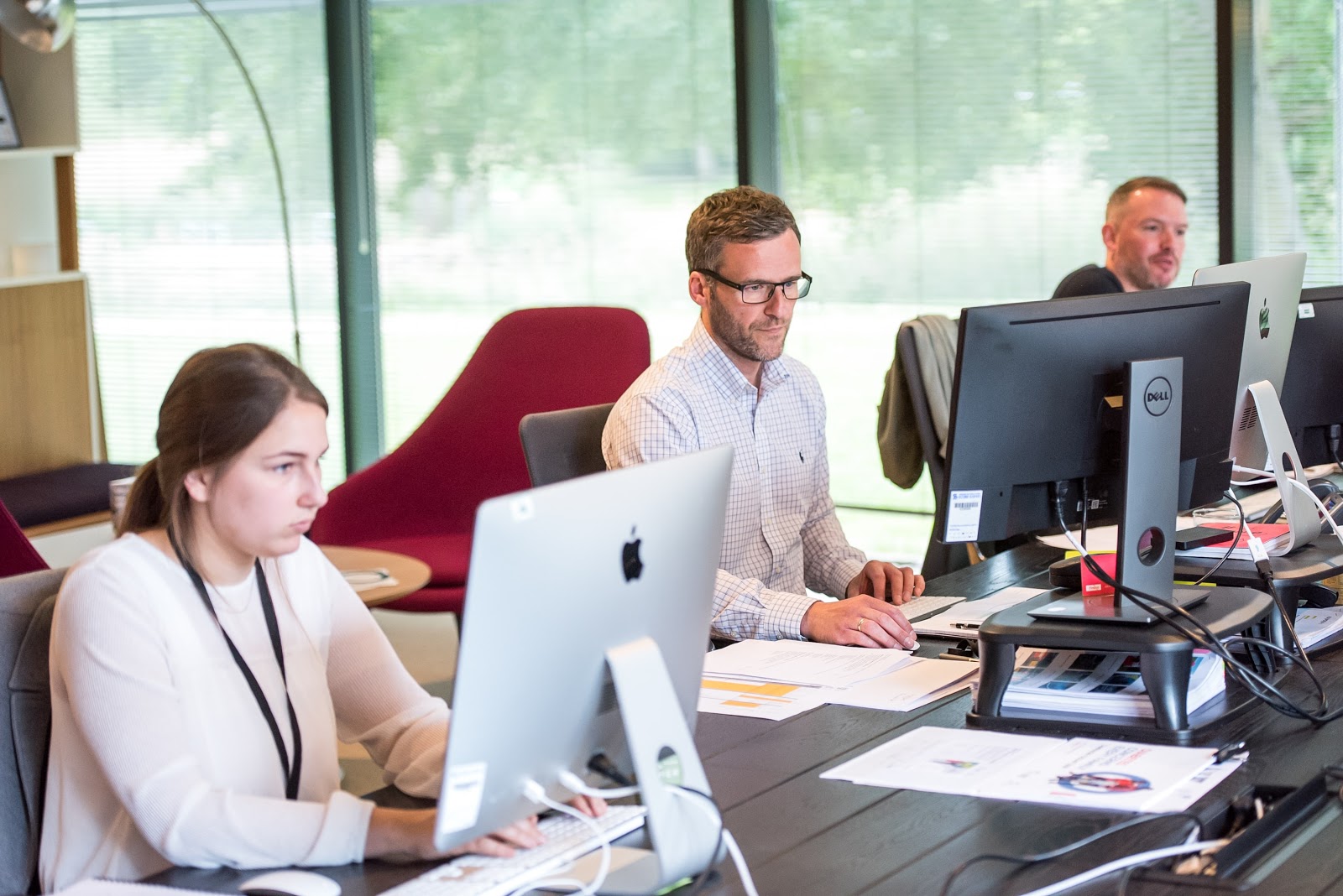 But first, let's discuss what makes an exceptional answer to a customer's complaint.
How Should You Respond To Customer Complaints?
Your response to the customer's complaint is crucial as it could be the deciding factor that encourages them to either stay with your company or seek a replacement for your product or service.
Quite a lot goes into making them feel like you genuinely care.
Treat each complaint as legitimate. Even if at first glance the complaint looks like your customer is angry for the sake of being angry, never write it off as illegitimate. Remember that only a handful of customers go through the trouble of submitting a complaint. For every one you receive, you might have fifty people experiencing similar issues but simply choosing to move on with their day instead.
Thank the customer for their complaint.
Even if the customer is yelling at you over the phone or sent an angry email, you should always remain polite and thank the customer for their complaint.
There are two reasons for doing that:
It helps you retain a professional image.
Customer complaints are a direct source of feedback that enables you to figure out which areas of your business require improvement
Apologize sincerely. Try to avoid sentences like "We're sorry you feel this way" or "We apologize if we inconvenienced you" in favor of phrases like "You are right, we apologize for the mistake we've made." Wording it properly will show your holistic approach towards the customer.
Suggest a clear solution to the problem. An apology and admitting that the error occurred on your side is one thing. But it's not enough, and you also need to show that you're willing to mend the situation. Be clear as to the actions you're prepared to take in order to satisfy the customer. Are you going to change the way you operate so that problem doesn't arise anymore? Or are you going to send the customer a product replacement free of charge?
What To Do When The Customer Is At Fault?
Even if you do everything by the book or your product works just as it's supposed to, there will be complaints coming from people who are in the wrong themselves.
Apologizing to customers in these instances is especially tricky. However, you still need to help them out and respond to the person, but the emotions are likely already running high.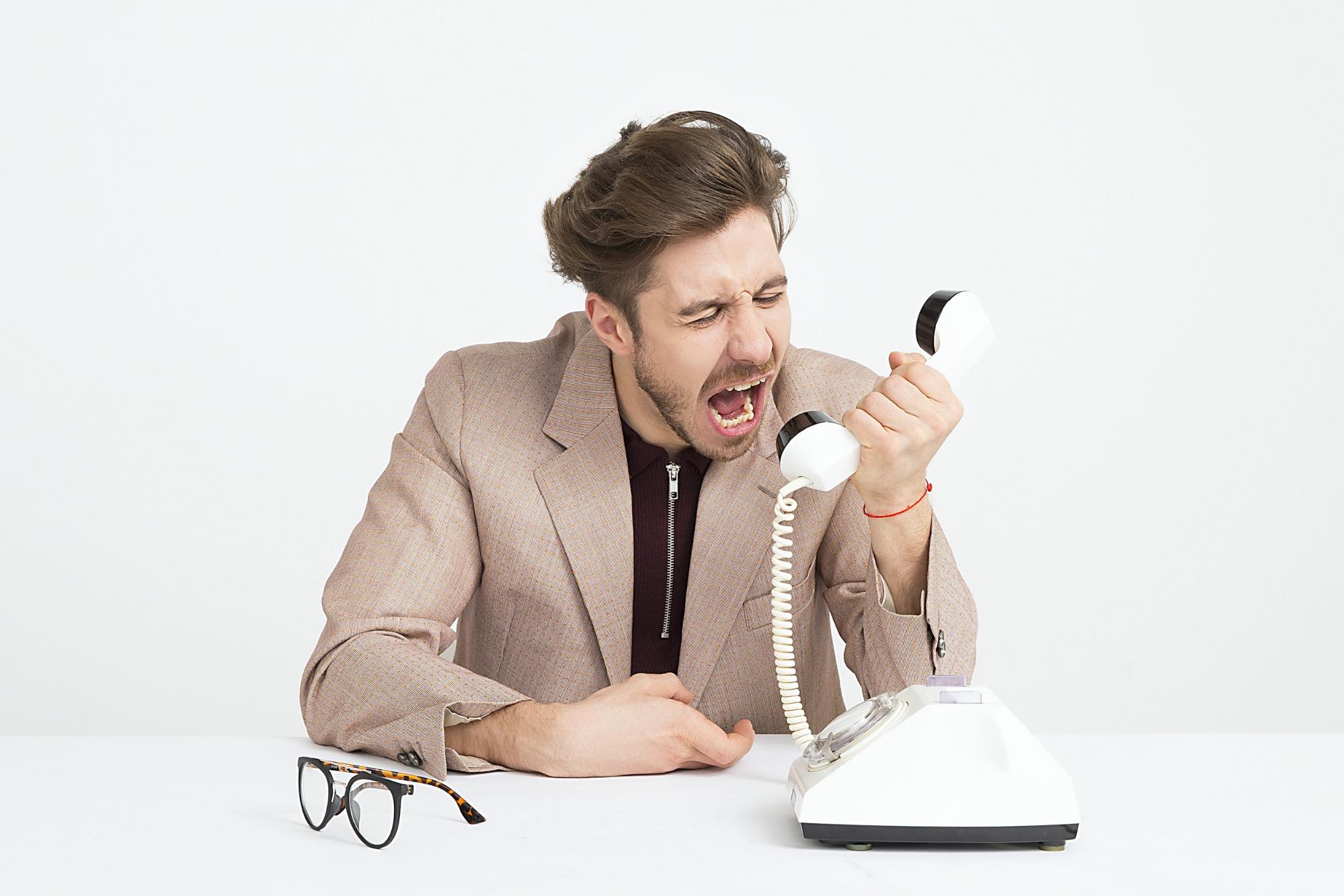 For example, if the customer is the one who is actually at fault, sending them a replacement of the product they broke is not a solution.
In a perfect world, your job as a support team member would be to help the customer understand what happened without actually saying that they made a mistake. This is, of course, easier said than done. But, here are a few tips that can help you achieve that goal:
Show empathy. Even though they might be incorrect, making customers feel like they're being treated right is essential. Pay attention to what they have to say, and acknowledge their frustration, even if it's not justified. Use sentences like "I'm here to help you with this" or "This has never happened before. I will be more than happy to look into it."
Gather as much information as you can. To be able to help your customer, you need to know the exact details of what happened. After you heard/read the entirety of their complaint, make sure to repeat what they said in your own words and ask if you understood them correctly. Then, casually ask questions like "Was the product functional when it arrived?" and other specifics relevant to your type of product.
Mention appropriate resources and guides, if applicable. These types of complaints will often come from people who either didn't read the documents supplied with your product or referenced completely different irrelevant materials. Make sure to mention any relevant guides during your conversation without directly asking if they had read them previously.
Email Answer Templates For Customer Complaints
Despite customer support gradually shifting over to using live chats as the predominant channel, emails are still a completely viable way of communicating with your users.
If you're looking to expand your customer support capabilities, consider LiveAgent, as it is an excellent piece of omnichannel help desk software and of the best ticket software options available.
Here are some email support templates designed for different types of situations. Feel free to grab them for your use, but don't forget to personalize each one according to your situation.
Template #1: Promo Code For A New Product
Dear [customer],
I'm sorry you are not satisfied with the new product. Our mission is to provide items that make your life easier, not harder! I will pass along your feedback to our team. I hope you'll consider giving us another chance. Please feel free to use code [code] to get [x]% off your next purchase.
Thank you for your business.
Warmly,
[sign-off]
Template #2: Software Support Email
Dear [customer],
I sincerely apologize for the inconvenience these issues may have caused you. I have taken the liberty of refunding your subscription fee for this month. You will continue to have full access to all features of our software.
It appears that the [issue] you experienced was caused by [reason]. Poor connectivity is also the most likely cause of your inability to save your updates. Our team has identified the source of the issue and is working actively to implement a fix.
According to our estimation, the team will fully resolve it within [time frame]. I'll reach out directly to let you know as soon as your access is restored.
Please don't hesitate to contact us if you need further assistance. Thank you for taking the time to provide us with valuable feedback.
Sincerely,
[sign-off]
Template #3: Simple Email For An Angry Customer
Hi [customer],
Thank you for reaching out. I'm sorry this happened, and I understand your concern. I'm escalating your issue so that someone can take a closer look at what's going on right away.
Please standby, and one of my teammates will get back to you with more details ASAP.
Best,
[sign-off]
Template #4: Refund Answer
Hi [customer name],
As requested by you, we have processed your refund, and it should reflect in your bank account in the following [x] business days.
We are sad to see you go, but we hope to work together in the future where our product will be useful for your business.
If you are still on the lookout for other options, please do let me know, as I'd be able to help you choose other options that might be the right fit for you.
Please do stay connected. Have a great day.
Thanks,
[sign-off]
Template #5: Response With Proposed Solution
Hello [name],
I'm sorry again for your experience with [complaint reason]. I can understand how frustrating it must have been expecting [something] and receiving [something different].
After looking into the issue, I'm pleased to be able to offer you the following options:
[Option #1]
[Option #2]
[Option #3]
I'll take your lead on how to proceed from here, but I hope one of these solutions will help make up for the challenges you've experienced.
Sincerely,
[sig-off]
You can find more email templates here.
Live Chat Answer Templates For Customer Complaints
Live chat is great because it allows customers to connect with you within seconds in real-time, and shy people are much more comfortable with voicing their concerns through a text chat rather than on the phone. Besides, more often than not, the first message in a live chat is an automatic response sent out almost immediately.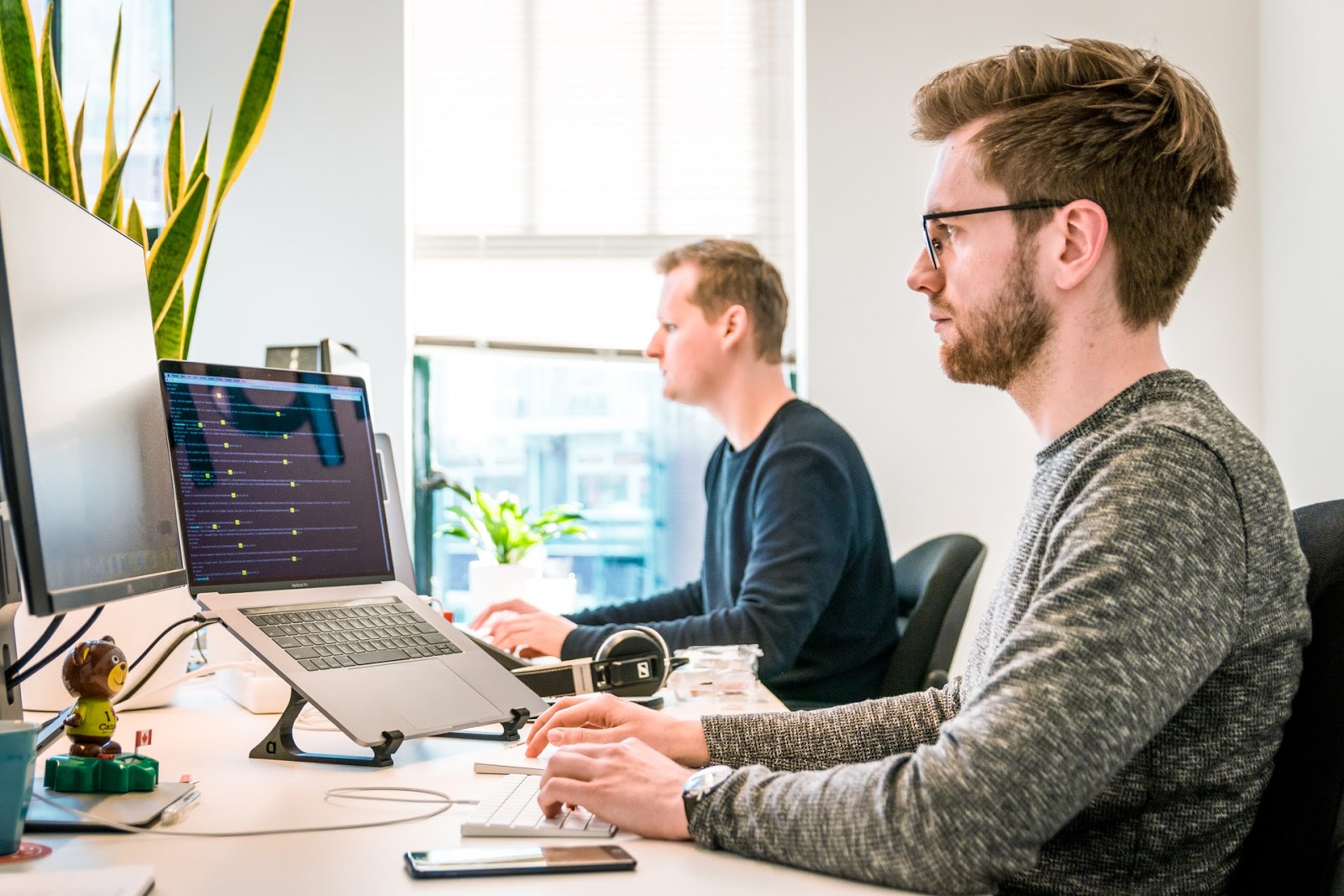 It is also much easier for a customer support representative to handle a furious customer through a live chat than on the phone, so it's a win-win for both parties involved.
Template #6: Sample Messages For Live Assistance
We need to access your screen and co-browse together to address your issue. May we proceed with that?
Can we start a co-browsing session to assist you in the form fill-up process?
We may need to identify the problem you are facing. Can we start a video chat conversation?
Based on the information you have provided, we are facing trouble in diagnosing the issue. Is it ok with you to have a video chat to figure out the reason for the problem?
Template #7: Sample Apology Live Chat Messages
We're sorry about [issue]. Let me have a word with my manager to find out how we can fix this for you.
We apologize for the inconvenience you have faced. We're very sorry. We will take care of [issue] on top priority for you. Please be patient with us.
Template #8: Sample Live Chat Messages For Angry Customers
I'm sorry you are having this problem. Let's see if there is anything we can do to help the situation.
I'm sorry you are not happy with our product/with your purchase. Let's see what we can do to make things right.
I'm sorry this has happened. I understand your frustration, and I will do my best to help you.
Template #9: Sample Live Chat Messages For Asking For More Information
We need just a bit more information before getting this resolved. Do you mind sending along [additional information]?
Happy to help with this! I only need a bit more information from you. Please enter [additional information] into your account settings at [link].
Happy to help out with this. Do you mind sending me the account number that you see at the top of your bill?
We need some additional information before proceeding. Please share [required information].
You can find more live chat templates here
Phone Call Answer Scripts For Customer Complaints
Phone calls are the most complicated to handle. Not only do you need to be able to answer all of your customer's questions, but you also need to remain calm, polite, and helpful.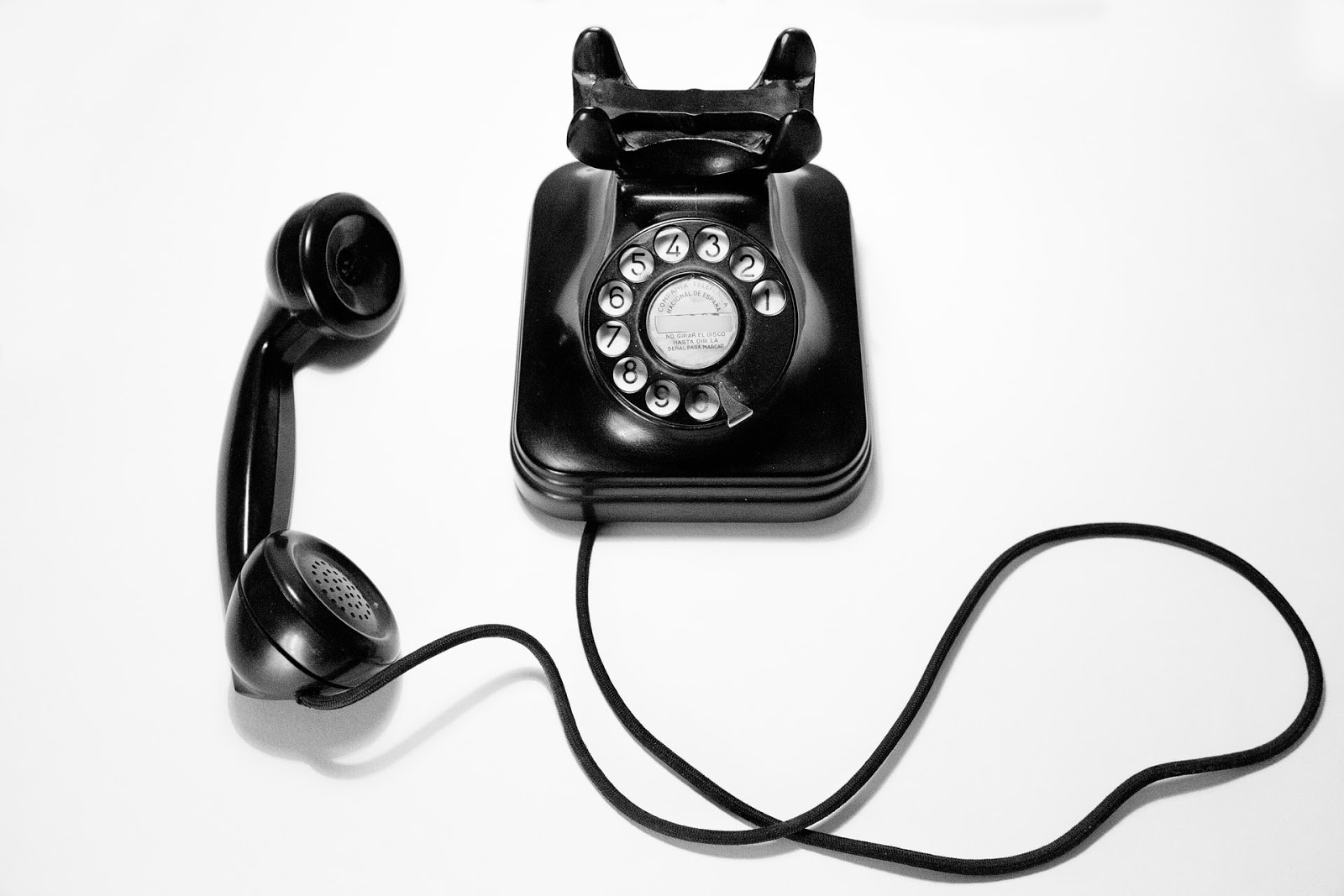 This is especially challenging when on the other end, there is a person that's in, let's say, a not-so-great-mood.
Template #10: Phone Call Apology Scripts
I'm so sorry about that. If you send a photo of the damaged [product name], we'll go ahead and send out another [product name]. Of course, if you'd like a refund, we can go ahead and take care of that for you, as well.
I know this is less than ideal. But I'm going to have to talk to my manager and see what we can come up with to resolve your issue. Is it ok if I [call/email/message] you back once we have a resolution? I promise it won't take longer than 24 hours.
I'm so sorry that the [product name] wasn't what you expected. Would you like to return or exchange your [product]?
Template #11: Phone Call Scripts For Angry Customers
I'm so sorry. Can you tell me what happened so I can help?
I completely understand your frustration. I'd feel the same way. Can I please have your order number so we can get to resolve this?
I'm sorry that you weren't happy with your purchase. Let's see what we can do to set things right.
You can find more phone call templates here.
Conclusion
Any of these templates, sample messages, and scripts will save you some precious time during your support shifts.
By having some predefined messages always at the ready, you will be able to provide immediate responses to your customers and effectively resolve problems in a much more swift and professional manner.