What are web contact cards?
A web contact card is a browser extension that displays contact information about people and businesses. To view a LiveAgent contact card, hover over embedded emails and phone numbers on the web. The LiveAgent help desk chrome extension will pop up any CRM information you have saved about the given contact.
What does the contact card display?
The help desk chrome extension displays:
The contact's avatar/profile picture
Email addresses
Telephone numbers
The contact's job position
The total number of LiveAgent tickets associated with the contact
The number of open tickets associated with the contact
Why are web contact cards useful?
Using web contact cards can help you speed up contact initiation. For example, instead of copying data from the web and inputting it into LiveAgent, you can simply click on the embedded email to create a pre-filled ticket. Moreover, by saving a few minutes of data input time, you can craft more personalized and engaging emails.
The extension is versatile and can be used as a call center chrome extension as well. For example, you can initiate an outbound in-browser call by clicking on a contact's phone number.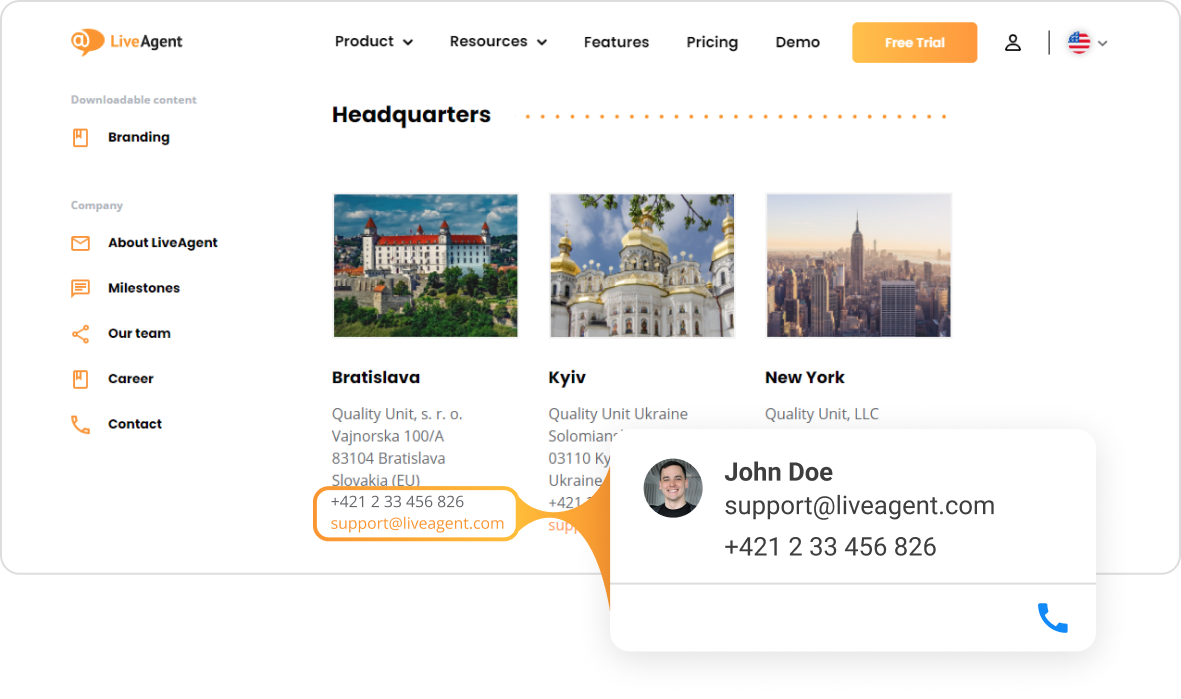 Who can use the help desk browser extension?
The LiveAgent email browser extension is compatible with Mozilla Firefox and Google Chrome. To use the extension, simply download it from the Google Chrome Web Store or the Firefox browser add-ons list.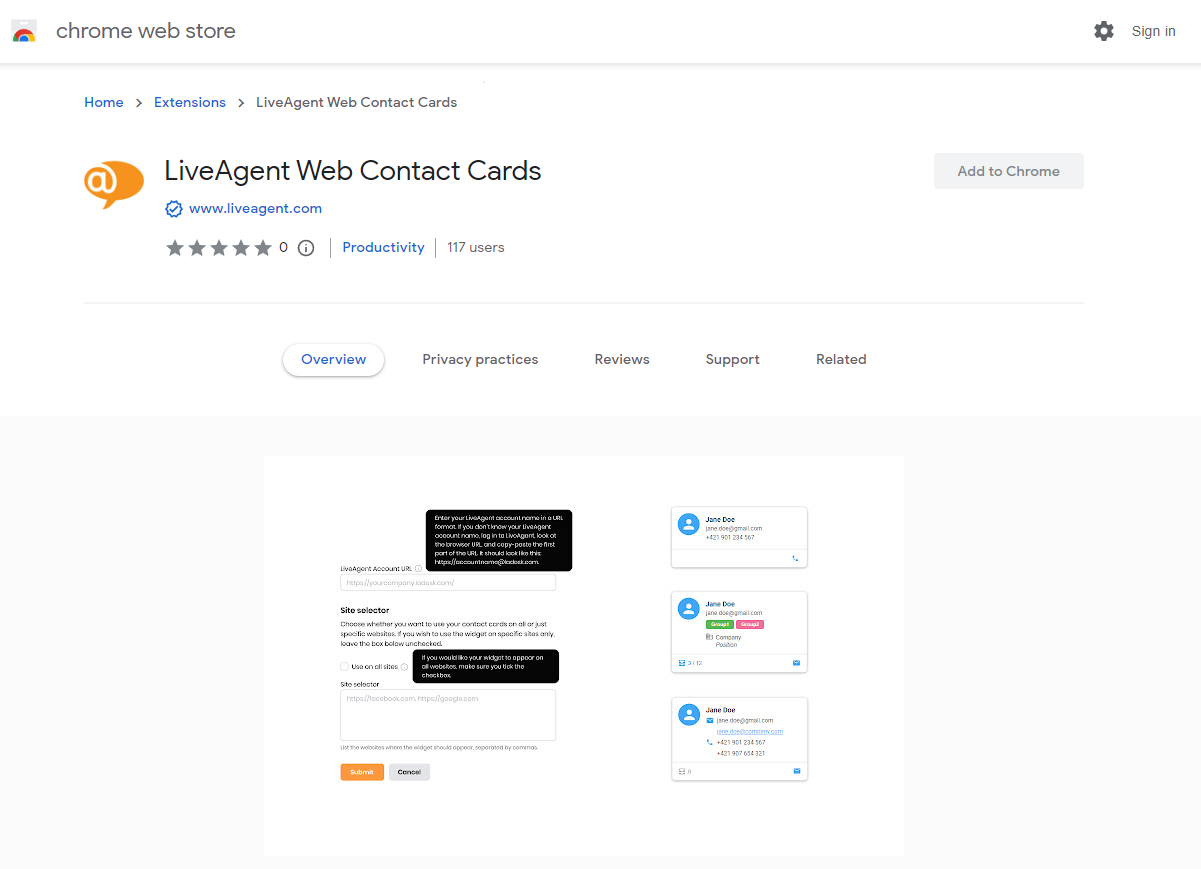 If you don't want to download the browser extension but want to use contact cards, you have the option to place a piece of JavaScript code into your internal CRM.
How does the extension work?
Whenever you hover over mailto: and tel: links, the help desk browser extension will display a small pop-up card and load it with information fetched from LiveAgent. In addition, you can configure the email browser extension to display LiveAgent contact cards on the whole web or selected websites only.
Where can you download the browser extension?
Click here to download the help desk chrome extension or here to download the Mozilla Firefox extension.
Communicate effectively with the right tools!
LiveAgent has a large number of features that can help you communicate easily and effectively. Try them out today!