Export tickets from the tickets view page to a downloadable CSV file to get a snapshot of the data at the moment you select that option.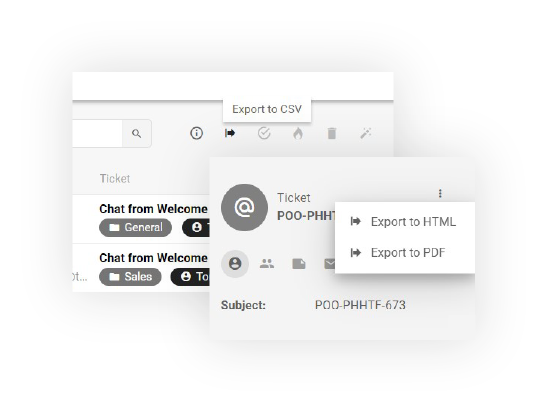 The ticket data in the CSV export includes:
Status
First name
Last name
Email
Ticket ID
Department ID
Department name
Agent ID
Agent Name
Tags
Subject
Email preview
Date created
Conversation ID
Date changed
Date resolved
Date reopen
Status changed
Number of Incoming messages
Number of Outgoing messages
When you log into your customer service ticketing system, you can choose the ticket data columns that you want to include in your export file.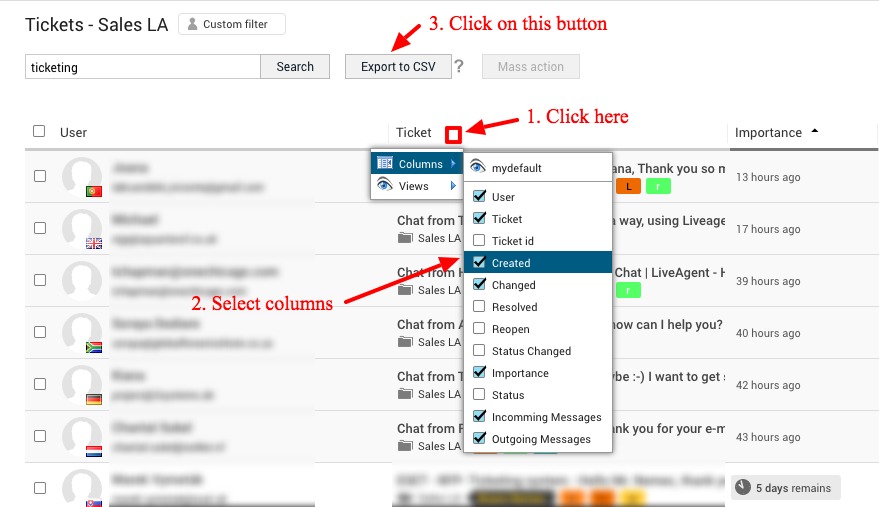 Watch video how it works:
Export tickets to a downloadable CSV file - LiveAgent | www.liveagent.com | Live Agent01:09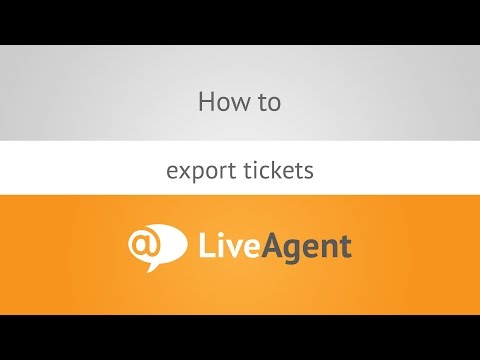 Live Agent
Export tickets with ease
Export tickets to CSV files for easy sharing and data management. Try it today for free. No credit card required.