Do your customers send you private information, which you don't want to show in your helpdesk?
LiveAgent can automatically Search string in every incoming message and Replace it with something else before being displayed or stored in a database.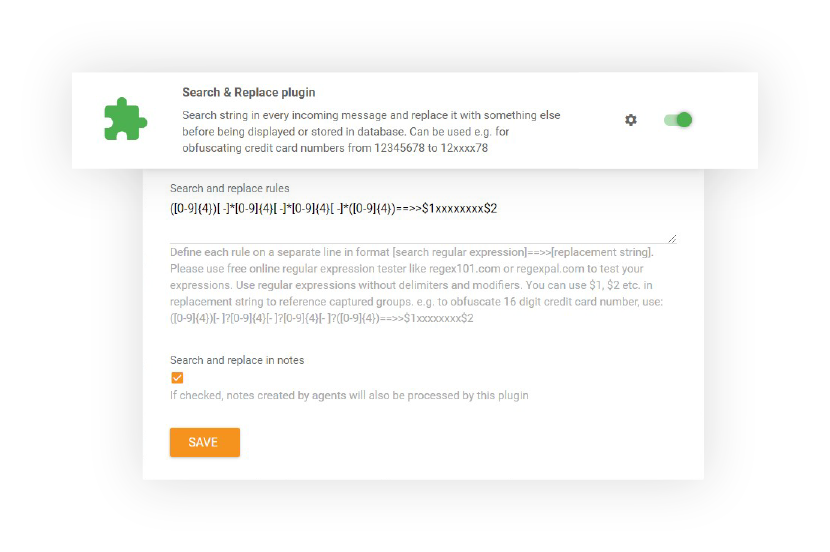 You can hide delicate data with random characters or data. The main reason for applying masking of a data field is to protect data that is classified as personal sensitive data.
It can be used, as an example, for preventing helpdesk operators from viewing credit card numbers in billing systems (obfuscating credit card numbers from 123456789 to 12xxxx789).
Encrypt sensitive data with ease
Use our search and replace feature to mask sensitive customer data. Try it today. No credit card required.
Knowledgebase resources