Adding Contact forms on your website enables your customers to send email messages directly from your website. Contact forms are either built in or popout. Once a visitor enters queries into forms and clicks send, a new Ticket is created in LiveAgent.
Contact buttons
LiveAgent provides various customizable Contact buttons.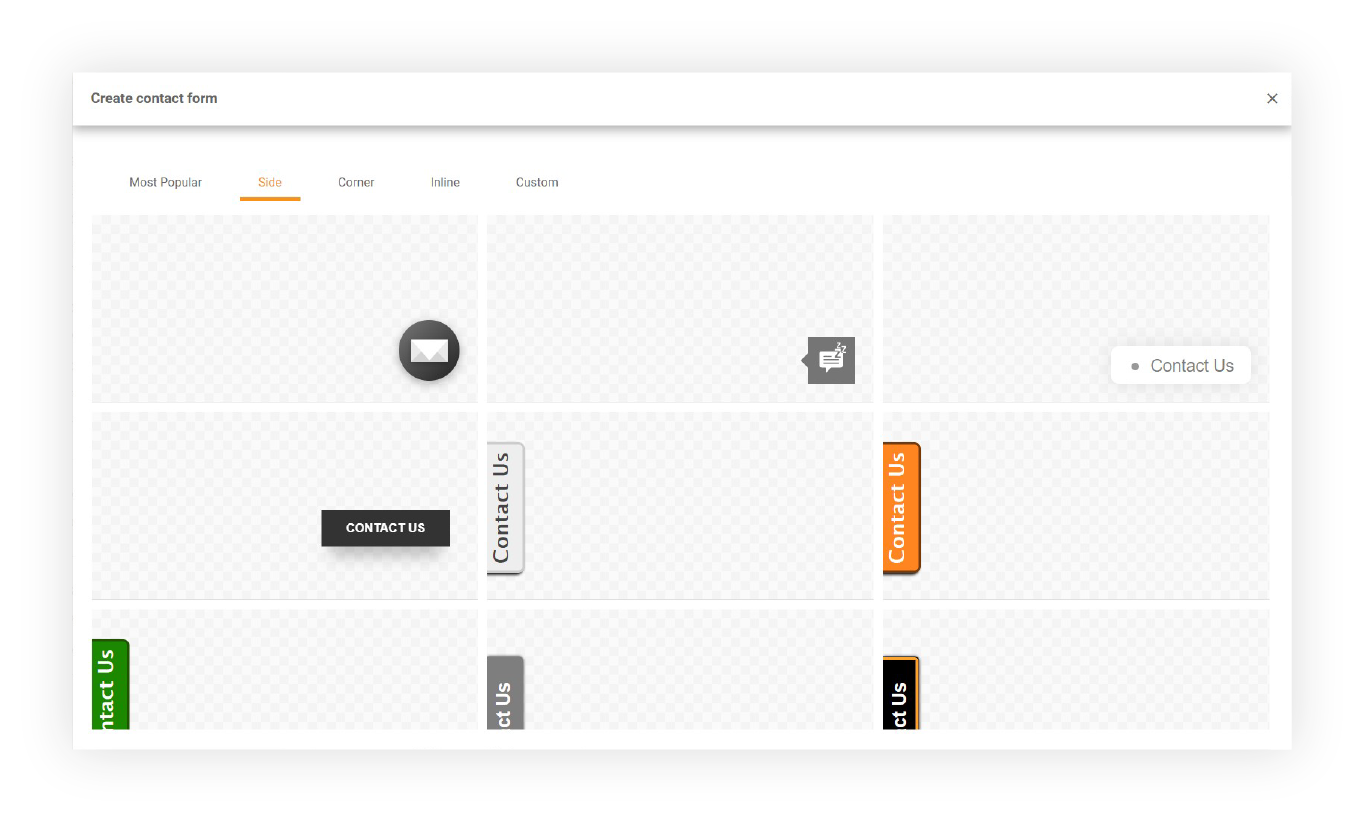 Choose from numerous predefined Contact button positions and styles: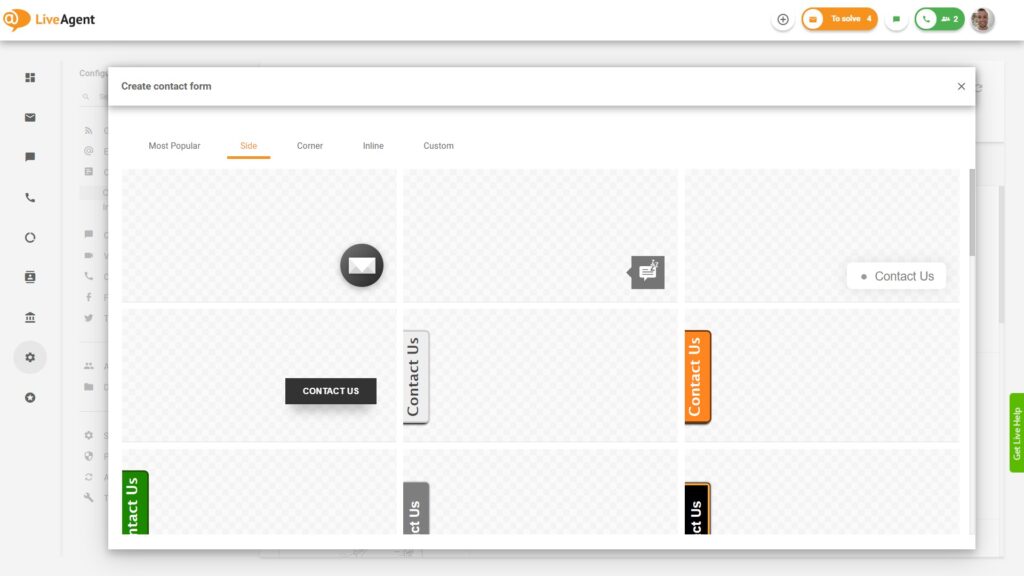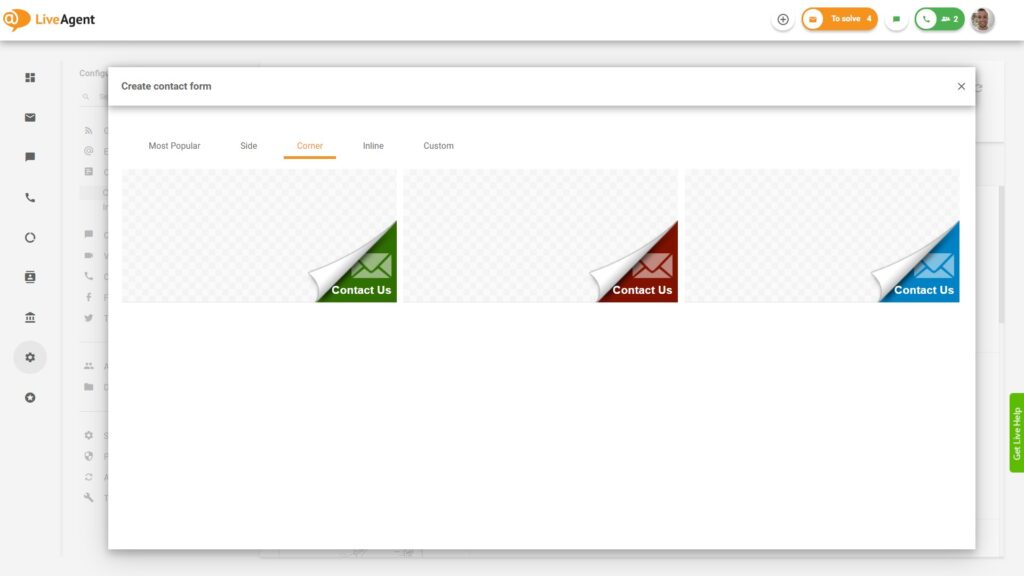 Haven't found the right style for your Contact button? Don't worry, you can create a custom one by writing your own HTML code.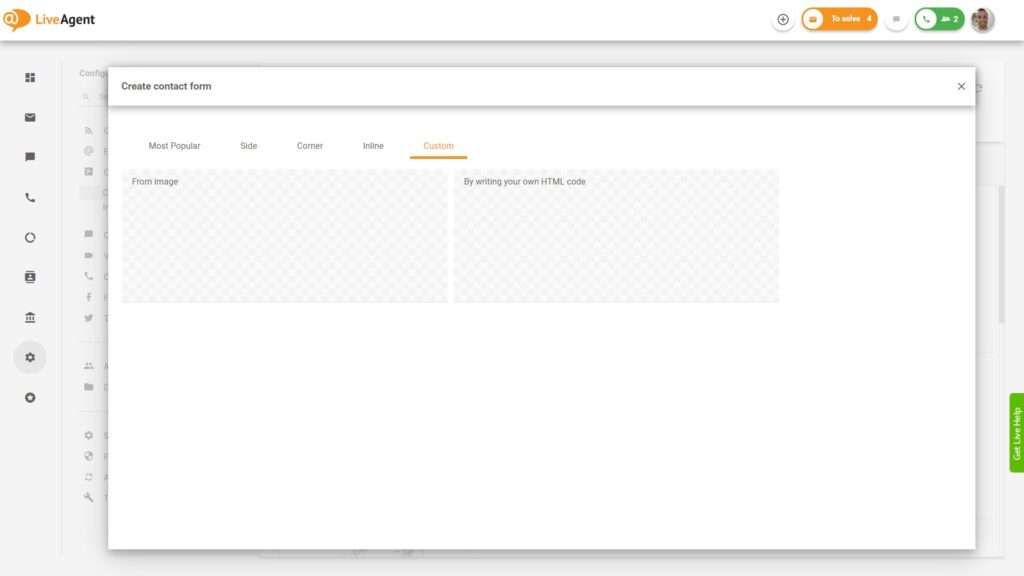 Contact forms
You can choose a predefined contact form from 3 style options: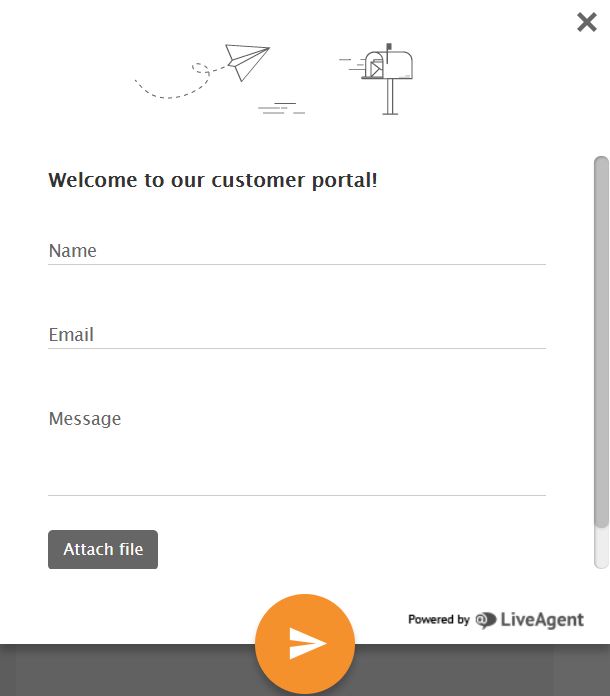 Possible changes in Contact form design:
Title
Let visitor choose department
Border color
Button color
Content color
Form color
Status color
Textbox field
Listbox field
Checkbox field
Checkbox Group field
Create unlimited number of fields (name, email, phone, order ID, company, message…)
You can define your custom css code to adjust a Contact form to your page design.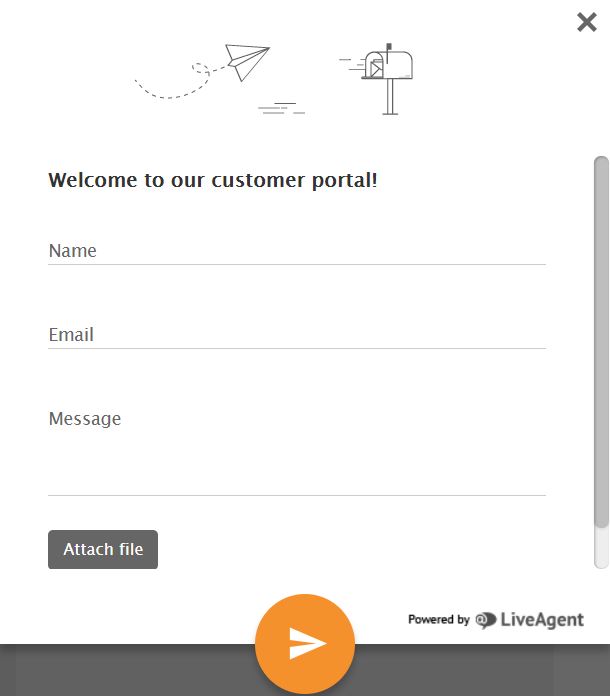 Check out our contact form gallery
Choose from a number of popular contact form styles or create your own! Try it today. No credit card required.