What is cold calling software?
Cold calling software is a platform built to facilitate calling those customers who have no prior interaction with a sales rep. Another name for cold calling software is dialer and sales engagement platform. The definition of cold calling software places it into the automated system category because it can automate calls saving a ton of time for your sales reps.
The cutting-edge cold calling software seamlessly integrates with your customer relationship management, CRM. With instant access to customer details, the tool will help you increase efficiency and make work more convenient for sales reps. Over time, cold calling software solutions have become more robust, enabling businesses to use them for customer support too.
Cold calling software doesn't only automate calls but comes with some handy additional perks. For instance, you can use it to review call statistics on demand.
How does cold calling software work?
Cold calling software does feature an intricate design, but it's not that hard to understand how it works. First of all, you should understand that it leverages VoIP and telephony technologies to enable agents to make actual calls. The agents don't have to type in prospects' details manually.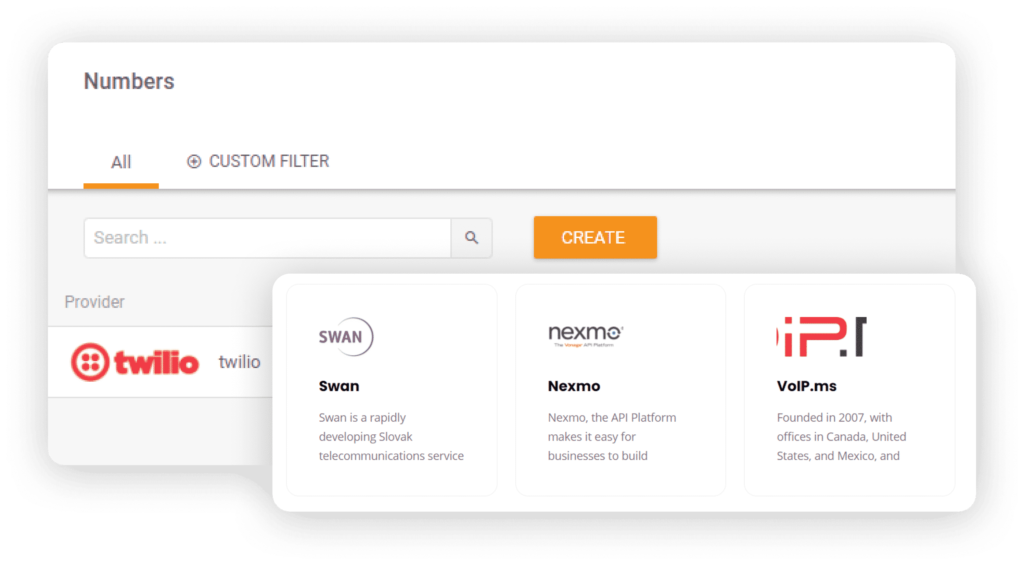 Cold calling software supports integration with your CRM, introducing agent call capabilities to the CRM dashboard. While it's useful for outbound calls, it can help streamline inbound calls as well. The cold calling software also helps you sort out all types of calls.
Sales reps can see what type of call is the prospect or lead qualified for. When it comes to types of calls, it includes both cold calls and follow-up calls. That's how one tool enables your team to manage leads and make calls from one dashboard.
The best cold calling software platforms are able to deliver more functionality and work better. For instance, you can set up different cold calling campaigns and monitor them in real-time. Analytics and reporting also help you assess the extent of cold calling success and what you can do to improve it.
What are the benefits of using cold calling software?
One of the main benefits of using cold calling software is having this ultra-reliable, easy-automated calling tool. With no downtime and minimal onboarding, your sales reps will be able to achieve outstanding results.
Cold calling software also helps you have one place for whole communication. Imagine all your sales agents, managers, and even marketing team being able to communicate via one platform—a place where you can have a sales meeting with all the data available to you.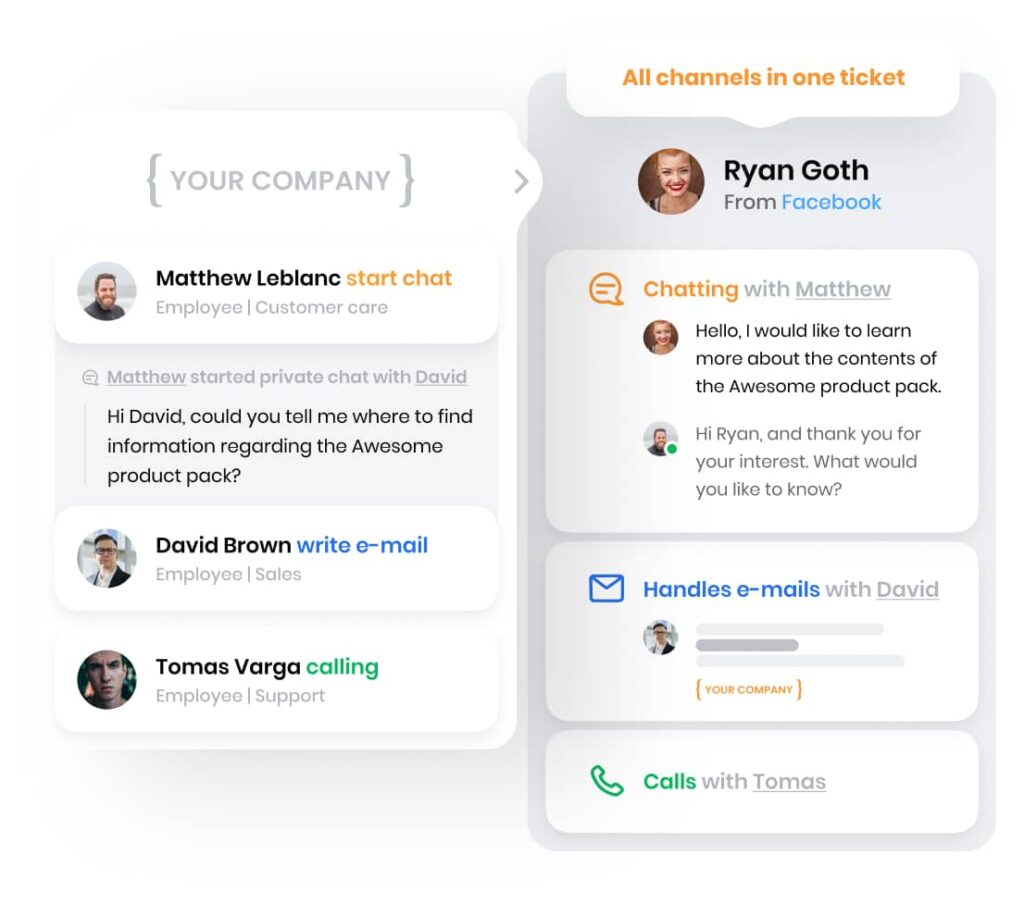 The next benefit in line is increased productivity. Cold calling software automates time-consuming and repetitive tasks and makes the sales process more efficient. In other words, it enhances sales effectiveness and takes productivity to an entirely new level. The automatic data syncs between calling software and CRM remove the tedious copy-paste from the workflow.
Consistent messaging is also something cold calling software has to offer to you. With analytics, monitoring, and cold recording features, you will be able to analyze calls and have instant insights into sales activity.
What are the most popular cold calling software features?
While cold calling software tools have a range of features, some emerge as more popular than others. Let's start with one of the most important, if not THE most important calling software feature — CRM integration. Integrating your CRM with cold calling software is paramount because:
You can automate calls and enable automatic data sync between platforms;
You can prioritize your day's sales calls with data from your CRM;
You can access the complete list of contacts, contact history, contact rates, and contact records;
You can automatically track and log sales calls in your CRM;
It can help you build informative customer profiles and a list of leads.
Not to mention that with CRM and cold calling software, you can enable customer journey tracking too.
Progressive dialing is a must-have because it automates the entire outbound call center. Agents don't have to dial numbers manually as the system does it on autopilot. Adjustable dialing modes are an excellent addition as every business is different and having the ability to set up your own dialer is great.
The cold emails feature is next. It's more convenient to send emails from one dashboard instead of having to tab between a couple of apps. This feature enables you to use email templates and automatically add email signatures for increased efficiency.
The distribution feature is also a popular pick, especially if you plan to use the software for outbound calling too.
Does cold calling software work for phone contacts?
Yes, it does. You are investing in business software, and it's logical to look for the most versatile solution. The fewer apps in the tech stack, the easier it becomes to manage. One of the best things about cold calling software is that it works for phone contacts too.
When you are cold calling software shopping, make sure that the platform ships out with telephony technology or VoIP. These two technologies will help you make phone calls and talk to your prospects from one dashboard.
Do we have to have a CRM integration for calling software?
It depends on your business goals and how you would like to take care of calls in the future. Businesses across industries use CRM as a go-to lead management tool. This is where your contact information is stored, including every customer's history.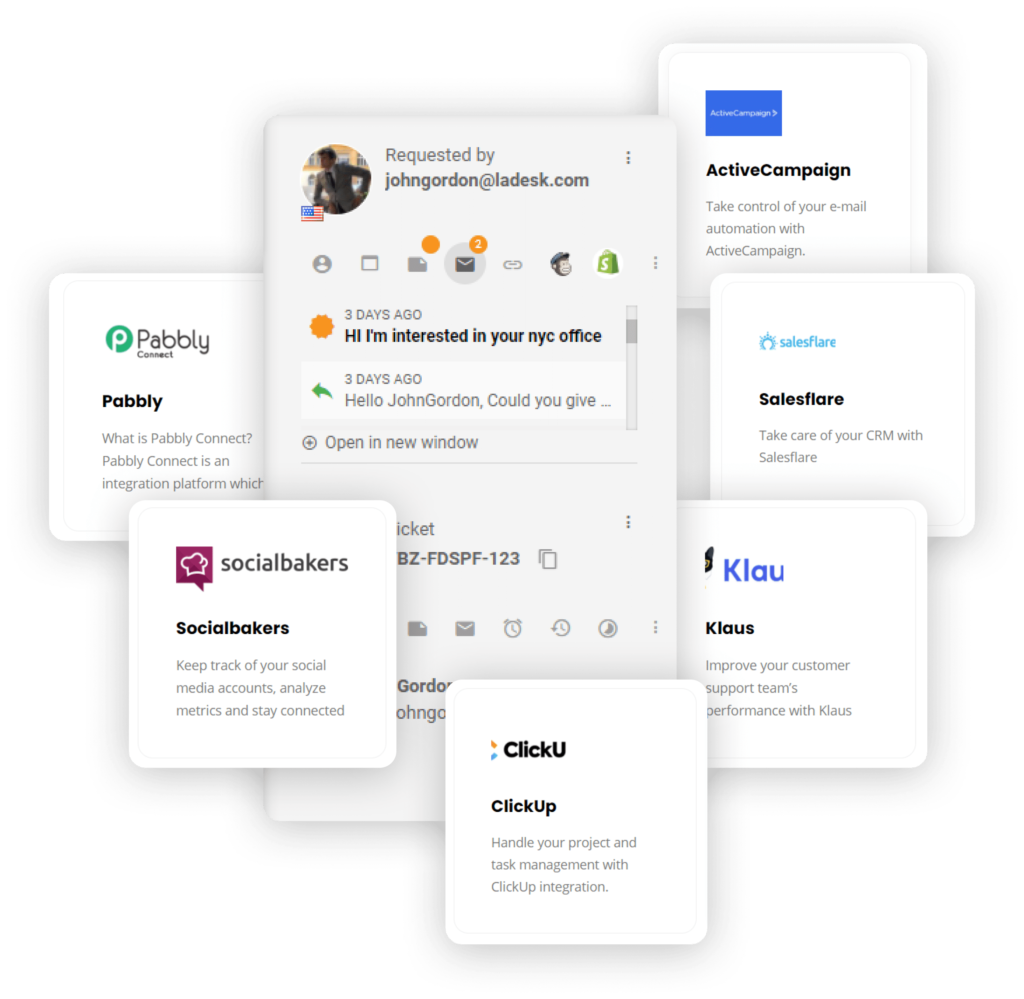 Cold calling software with CRM integration can help you run an efficient operation. For instance, you can make calls directly from your CRM tool. It will also make it easier to keep all customer interaction history with your brand in one location. You will be able to make informed decisions and run a better operation.
Create a call center software that fits your needs
LiveAgent, the omnichannel cloud-based call center software, is all you'll ever need to provide reliable and personalized service to your customers.
Frequently asked questions
What is cold calling software?

Cold calling software is an automated system built to help sales reps excel at cold calling. Cold calling software is shipped out with many features responsible for unique functionality. For instance, it can integrate into CRM, provide insightful reports, and dial contacts automatically for sales reps.

How does cold calling software work?

Cold calling software works thanks to cutting-edge technology. At its core, we have telephony and VoIP technologies. Additional software modules enable integration with external tools such as CRM and powerful analytics and reporting. Combined, these features enable sales reps to seamlessly make calls, chat with colleagues on the team, and capture more leads.

What are the benefits of using cold calling software?

The most noteworthy benefits of using cold calling software are increased efficiency and productivity and improved communication. Additionally, with analytics and monitoring, you will also be able to capture more leads and make the KPI more consistent across the board.

What are the most popular cold calling software features?

Every cold calling software is unique, and it comes with numerous features. Over time some features emerged as the most popular ones. These features include CRM integration, progressive dialing, adjustable dialing modes, automatic cold emails, and distribution features.

Does cold calling software work for phone contacts?

Cold calling software leverages telephony and VoIP technologies to work for phone contacts too. Make sure that the software you consider investing in has these two technologies.

Do we have to have a CRM integration for calling software?

It's better to have a CRM integration for calling software because it helps you streamline and automate so many processes such as customer journey tracking, auto-dialing, automatic sales tracking and logging, and cold calls prioritization.
Expert note
<p>Cold calling software is an automated system built to help sales reps excel at cold calling. It integrates with CRM, provides insightful reports, and can automate calls, increasing sales efficiency.</p>

Andrej Saxon
Sales manager