A SIP trunk is a form of internet telephony, a digital replacement for a telephone line. It allows you to make unlimited phone calls and video conferencing over the internet, but it is not the same as VoIP. Cost savings include eliminating monthly fees for multiple separate phone lines and expensive long-distance rates.
What is a SIP trunk?
SIP trunk is a term used within VoIP technology to describe the connection between two endpoints.
SIP trunking is a method of providing voice services over Internet Protocol (IP), where a customer uses a single phone number to access multiple extensions within their own private branch exchange.
To be more specific, it is a type of virtual circuit you use to connect your business telephone system directly into the public switched telephone network (PSTN), bypassing the Internet Service Provider (ISP); it connects to the Internet Telephony Service Provider (ITSP). The SIP trunking IP technology provides users with the ability to make calls over a single public switched telephone network (PSTN) number using multiple private branch exchange (PBX) numbers, omitting primary rate interface (PRI). Essentially, instead of separate phone lines, SIP trunks telecommunications infrastructure allows for multiple connections between telephony devices on a single line.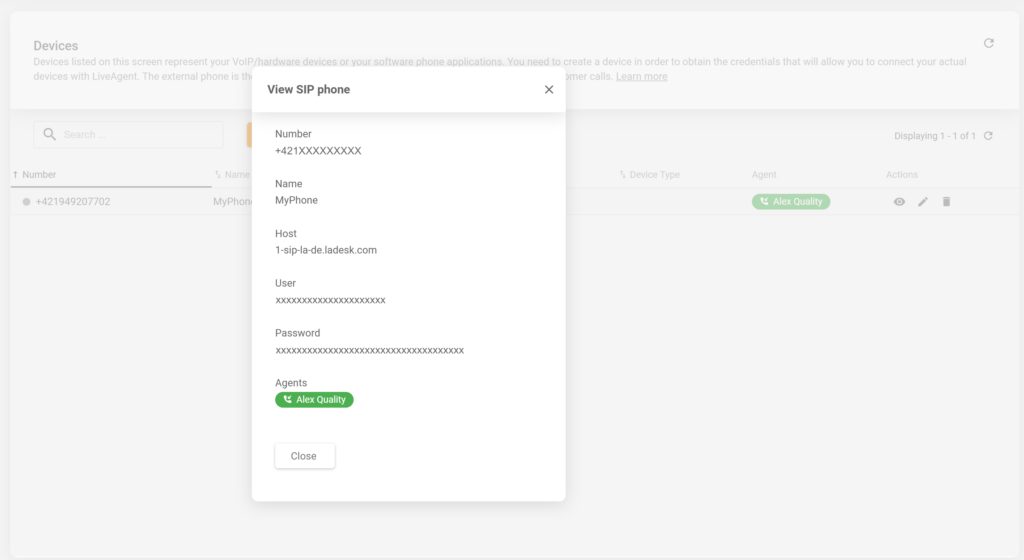 What are the benefits of SIP trunking?
SIP trunking allows businesses to save costs on communicating across different networks, by making calls or video conferencing, because SIP trunking services replace separate phone lines.
In addition, SIP trunking services provide a simple way to connect multiple devices into one network. This unified communication system is especially useful in, for example, call centers. Businesses can make concurrent calls or use video conferencing between mobile phones, desktop computers, tablet devices, and other VoIP equipment.
Therefore businesses often use SIP trunks for customer support because of high-quality audio and video capabilities which make them ideal for handling instant messaging and live conversations with customers.
The benefits of SIP trunking for customer service
Cost savings – Eliminate the cost of maintaining multiple phone lines, save money when adding or removing customer service agents and add additional numbers to existing SIP trunks (because the charge is not per connection).
Increased reliability – Reduce downtime due to equipment failure.
Scalability – Add new extensions to the communication network without having to upgrade existing hardware.
Flexibility – Adjust the number of customer service agents as needed.
Mobility – Move your office and your unified communication system with it, without the clients even noticing that you have moved, ensuring steady business flow.
How can LiveAgent with SIP trunking be helpful in customer service?
SIP trunking is especially useful in a call center environment because it allows you to have multiple customer service agents on the same line, and it allows you to add and remove agents at any time.
But having reliable internet telephony is just one piece of the puzzle in effective communication with customers. To ensure the quality of service, you need to stay connected with customers on the channel of their choice, chat with them if they prefer it, access their data on CRM to be in the picture, and talk to them if needed.
For example, if your call volume is high and you need more than one customer service agent to answer calls, SIP trunking can help you with that and save costs, while LiveAgent allows you to streamline your communication to one platform, making your service providing even more efficient.
You can also use SIP trunking technology to create different lines for each department or office within your organization. This way, you can separate incoming calls by department without having to add additional phone numbers; moreover, you can automate this process.
SIP Trunk Pricing
SIP providers usually offer three pricing models: per month, per device, and per call minute. Each model offers different benefits and drawbacks.
A typical SIP trunking package includes unlimited incoming and outgoing minutes, and local and long-distance calling. This plan typically costs $10-$20 per month, depending on the number of lines you add to the account. However, it may not include features like voicemail, call forwarding, caller ID, or international dialing.
The most expensive option is a per-device charge. In this scenario, each device gets charged separately. You pay for every line on the device, regardless of its use. If you wanted to use 10 devices, you would still pay $100 per month.
In addition to the price, there are many other factors to consider when selecting a SIP trunking provider. You may want to test the network capability before investing and see if it suits your needs. Some providers offer free plans, while others allow you to try out their product for 30 days. Additionally, some providers offer discounts for large volume purchases.
Start calling efficiently with LiveAgent
Get started with our free 30-day trial today and explore how our call center features can help you effectively handle customer calls.
Watch a video about the SIP trunk
SIP Trunking and LiveAgent Helpdesk Software can be integrated to provide an effective solution for businesses. This integration provides an automated connection of customer service software solutions, allowing customers to be connected more effectively to businesses and their customer service representatives. The integration between the two software solutions creates a robust communication network that allows organizations to increase customer service efficiency and improve customer satisfaction. The combination of SIP trunking and LiveAgent helpdesk software can be used to create a streamlined and cost-effective customer service solution in any business setting.
SIP Trunking - What it is & Advantages over Traditional Phone Lines | GetVoIP - Expert Tutorials, Reviews, Top Providers04:30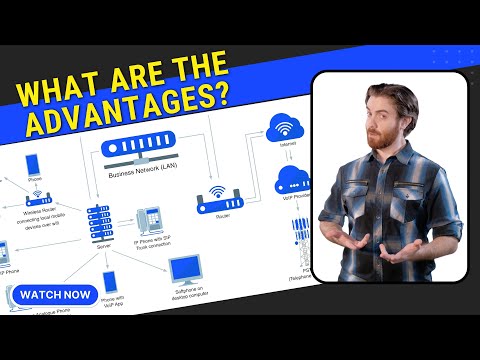 GetVoIP - Expert Tutorials, Reviews, Top Providers
Topics
SIP trunking and its benefits to businesses
Connecting SIP trunks to a PBX system
Choosing the right SIP solution provider
Video summary
This video discusses step trunking, which is a virtual connection to the public switched telephone network or PSTN for short. Instead of copper wiring, SIP trunks use the internet to create virtual connections, empowering VoIP communication services. Sip trunks connect to a PBX or private branch exchange system that allows all VoIP users to make and receive voice calls to any phone on the PSTN without the need for physical phone lines. This offers numerous benefits to businesses, such as cutting down on installation, operating, and maintenance costs of older landline phone systems and hardware; cutting down on the cost of voice calling by enabling VoIP communications; and providing multiple communication channels like voice, video, and messaging in a single solution. To choose the right SIP solution, make sure to ask if the provider hosts their own SIP trunking service on their own network, their approach to security and network privacy, and if they offer number porting to their customers for free.
Frequently asked questions
How does SIP Trunking Work?

SIP trunking uses voice over internet protocol and IP infrastructure. Setting up a SIP trunk involves creating a virtual circuit between your PBX and the ITSP. You purchase a dedicated IP address from the ITSP and assign it to your PBX. Your PBX uses this IP address to communicate with the ITSP.

How do I add a SIP trunk to my LiveAgent account?

Various third party apps, including VoIP providers, can be integrated with LiveAgent call center software. If you want to connect Twilio, go to elastic SIP trunking, follow the instructions and enjoy service that automatically scales up or down to meet your traffic needs.

How to set up a SIP trunk?

The first step in using SIP trunking is setting up an account with a provider. Once you have signed up, you'll be assigned a unique number that identifies your business. The next step is configuring your device(s), so they can accept incoming calls. Most SIP trunking services offer free trials, which means you can try them out risk-free.
Expert note
<p>SIP trunk is a cost-effective solution for businesses needing improved voice quality, scalability, and flexibility in modern communication and customer service.</p>

Andrej Saxon
Sales manager