It should go without saying that pretty much all emails are informative in some way. After all, emails are generally used to convey information from one party to another. As such, it's difficult to think of an example in which emails aren't informative, especially when considering messages that are sent from businesses to existing or potential customers.
So what exactly do we mean by an informative email then? Well, they are classified as messages that share some type of news or a brief statement regarding an ongoing and perhaps unique situation or challenge.
As such, the content of these types of emails wouldn't be added to an email newsletter, because the content is too important to be bunched in with other info or buried in longer copy.
What are the reasons for sending informative emails?
There are certain situations that every company should address (such as COVID-19). During these times it is important to let your customers and staff know how your business will continue to operate, and any changes that might happen. These emails shouldn't contain any kind of marketing communication, but simply reassure people that their data, orders, or subscriptions, for example, are all safe. The intention of these emails is to simply wish your customers the best, without including any form of sales pitch whatsoever. In short, the point is to maintain a good relationship with the client by informing them of whatever needs to be said.
The other type of informative email focuses on company-specific news. These emails may include updates to policies, the business structure, or a change in direction. These new approaches might be a result of customer feedback, which is why your customers should be informed directly and thanked for their input via a personal message from you. This will also help build up customer loyalty and trust — by showing that your customer's opinions are highly valued.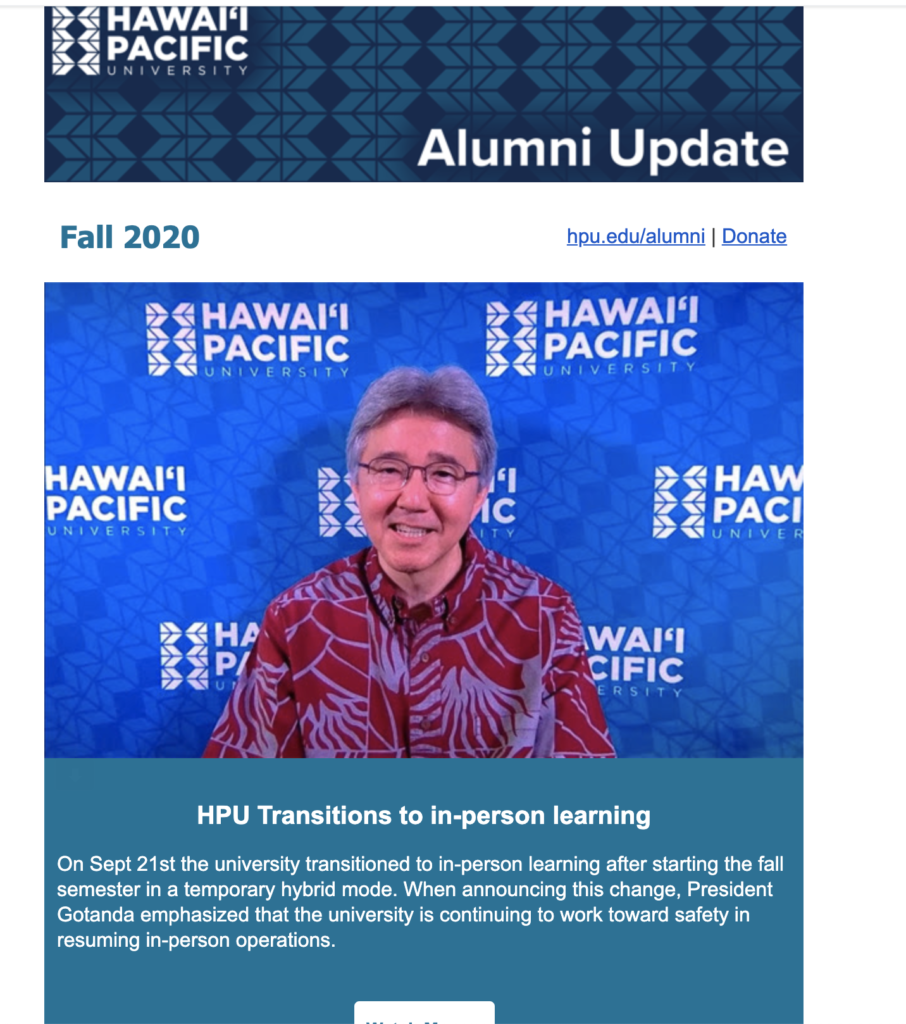 Informative email subject lines
A note to our valued members of the [brand/product/service] community
Don't worry, we're here for you
Here's how [company] is helping in times of need
What we're doing to provide uninterrupted service
Looking to the future…
Here's where [company name] is heading. Will you join us?
Informative templates
Informative email template 1 – statement giving reassurance
Informative email template 2 – providing an update at times of crisis
Informative email template 3 – brief company statement
Informative emails – Frequently Asked Questions
How long should an informative email be?
Informative emails should be brief statements highlighting the current situation, and how the company will handle it. Therefore, these emails should be relatively short, summarising the important details within 3 to 5 paragraphs that consist of several lines of text only.
Should informative emails contain any marketing elements?
The short answer to this question is no. There is a time and a place for marketing, and this is definitely not one of them. If the informative email is about a crisis or difficult situation, this is especially true.
Informative emails are crafted purely to reassure customers, wish them well, and let them know how any changes during uncertain times might affect them.
How often can informative emails be sent?
This really depends on how many crises or important events actually take place. If a certain situation is unfolding for a long time, the informative email could evolve into a regularly sent email with updates. Those brief statements, however, should really be reserved for the most important, rare occasions, otherwise, they will become too normalized to make the desired impact.
Free 14-day trial. No credit card required.
Save our informative email templates as canned messages, predefined answers, or as email templates.
Free Trial