Key takeaways
Pros
Super fast and easy integrations with social channels
Great interface
Great ticket organizing capabilities
No bugs, no problems
Cons
Tickets don't necessarily reflect the functionality of each social channel
Not the cheapest solution available
Getting started with Re:amaze social media features
Re:amaze allows you to get started with a free trial, so you don't have to choose a plan right away. Once you enter your details into the registration form, Re:amaze will help you set up what you need. It gave me options for setting up chat, email, SMS/MMS, FAQs, or social media. I chose the social media option, since that's what we're going to focus on in this review. There is also the option to skip this part of the setup entirely.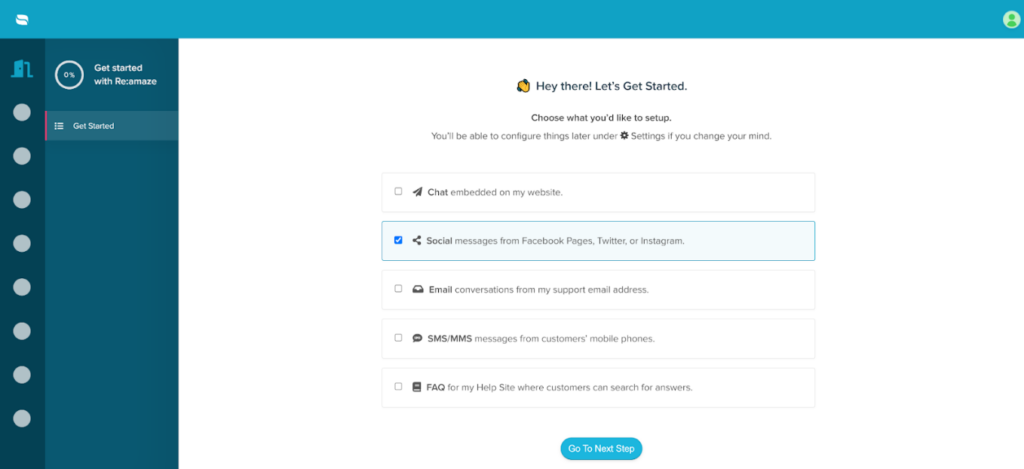 In the next step after choosing Social media setup, you can integrate your Facebook, Instagram, and Twitter. All three integrations are very easy to finish. The Facebook account integration is pretty standard, as well as the Twitter integration. The Instagram integration gave me some smart options for importing messages and notifications. All three integrations take literally seconds to complete, and I didn't experience any trouble during the process.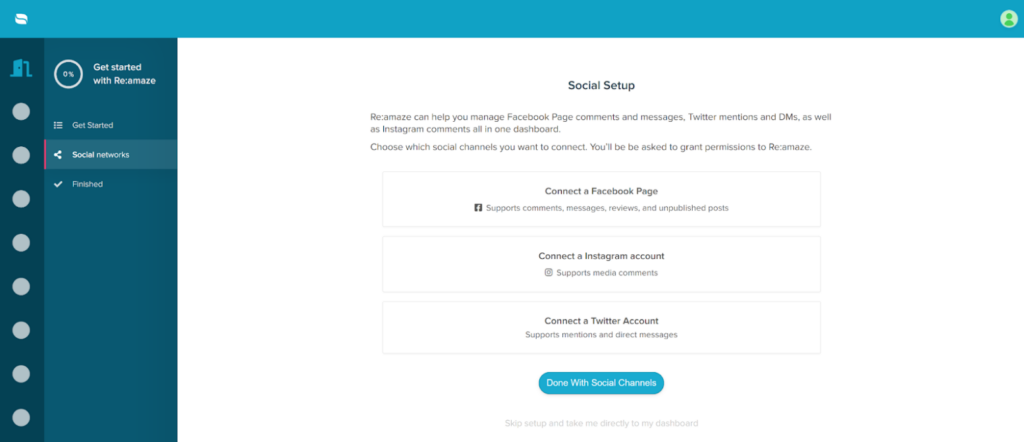 When you're done and continue to the next step, Re:amaze will give a reminder that all feature settings are available for adjustment in the application settings. After that, you will be taken straight to the social media ticketing system and you can start getting familiar with it. Re:amaze automatically fetches your messages, which is a great thing. Most other social media customer service software solutions offer this option, but it doesn't always work reliably.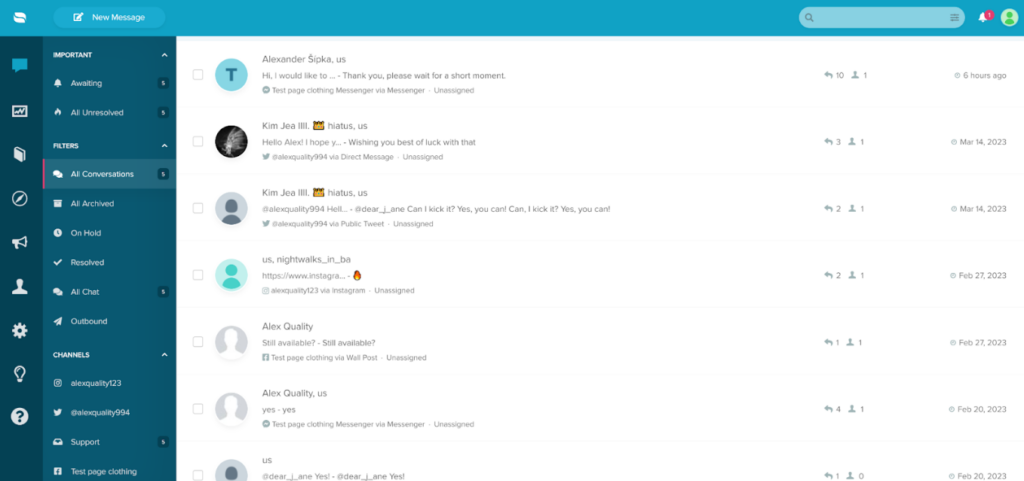 The ticket organization in Re:amaze is swell, and it gets pretty deep too. You can categorize tickets not only by their channels, but each of the channels has its own subcategories for easy organization. This way you can easily sort through social media tickets, and see only the ones you want. Ticket organization subcategories include awaiting, subscribed, unresolved, unassigned, resolved, archived, participating, and more.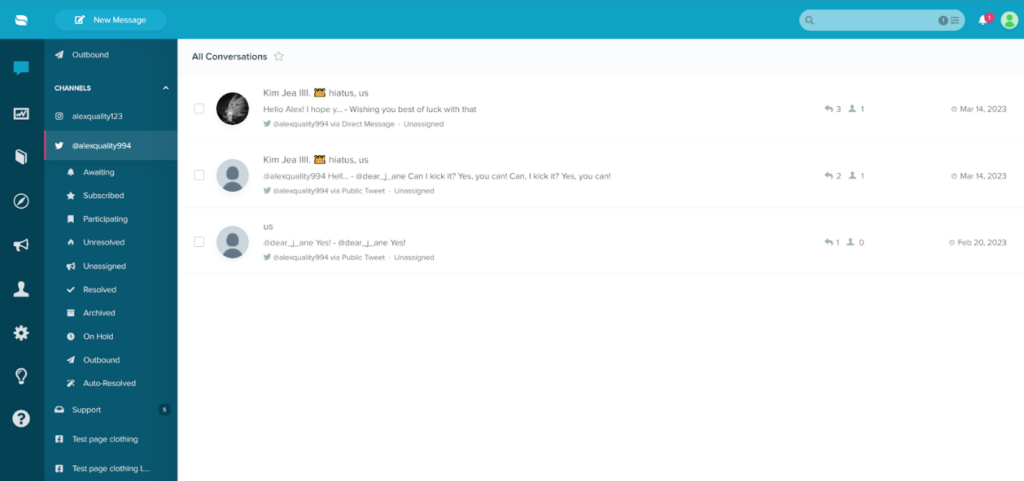 Re:amaze social media functionality & features
Re:amaze offers social media integrations in every plan, as well as other functionality related to customer communication. The social media integrations are directly connected to the Re:amaze ticketing system, which offers great organization capabilities and easy categorization of tickets based on both channels and ticket status. Most features for communication over social media transfer from the ticketing system, and you can use them in social media tickets. These include ticket management features, or contact features as well.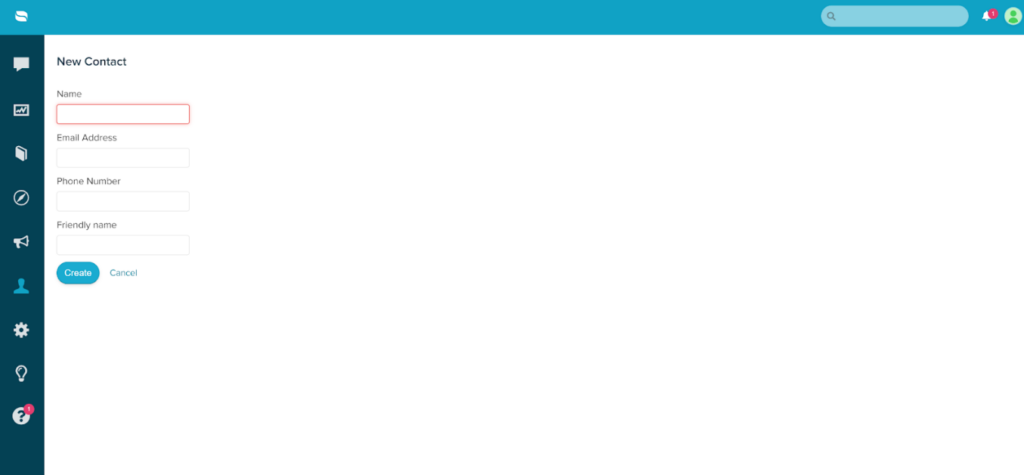 Besides social media ticketing features, you can also rely on other things. One of those are automation features, which include response templates, workflows, customer intent features, and a variety of bots. Re:amaze also offers reporting features for conversations and messages, as well as workflows, tags, and staff performance. The latter three are only available in more expensive plans.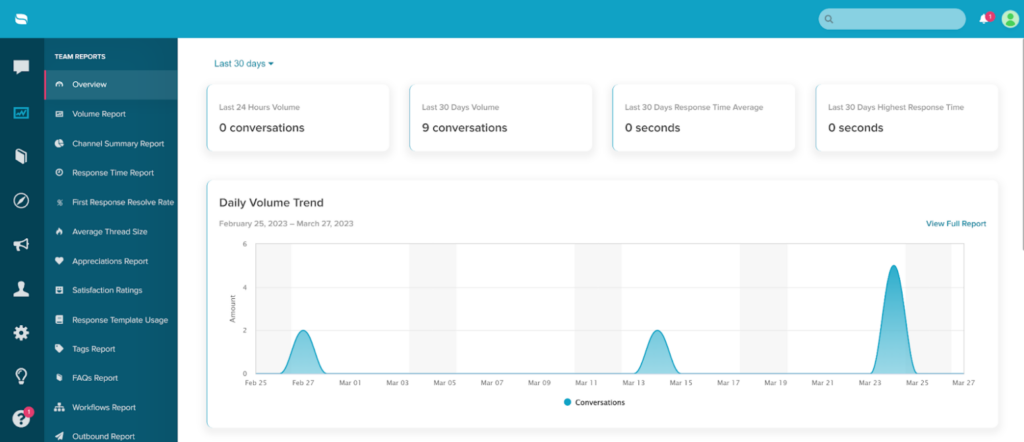 Re:amaze social media features user experience
Working with Re:amaze seems like a mixed bag at first. It's a great looking system which seems to do everything perfectly. The first problem I noticed is that I didn't receive any notification of an incoming Messenger message. I had to refresh the system and manually look for any notifications within the inbox. Once I found it, things got better again with the interface inside of the ticket. Later I found out that you need to activate notifications manually, which seems to be an odd choice. This functionality should work out of the box, in my opinion.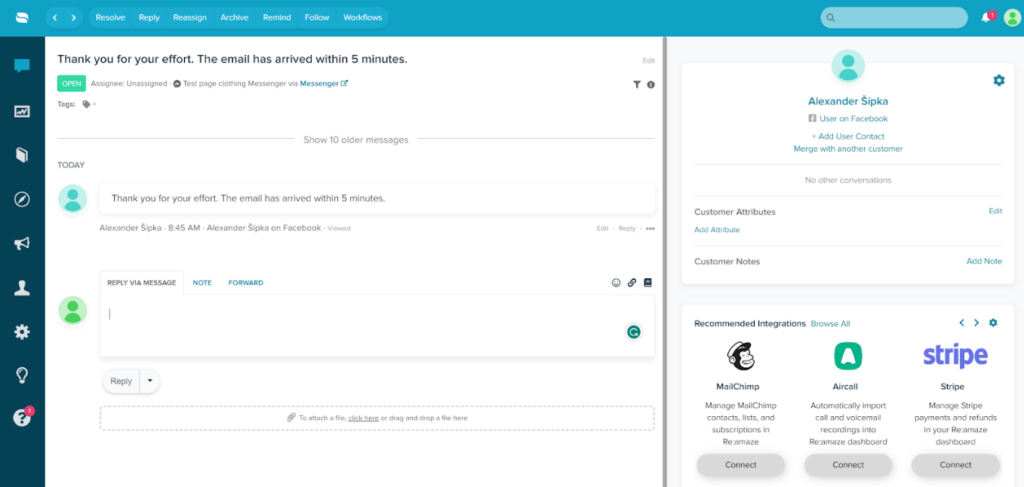 The replying experience is quite a pleasurable one. I could click to add files and attachments, or drag and drop them straight to the message. I also had the option to insert response templates, emojis, and choose a status change that will apply when I reply to a message. It's not the richest set of features I've ever seen in a social media customer service ticketing system, but it provides mostly everything you might require to communicate effectively.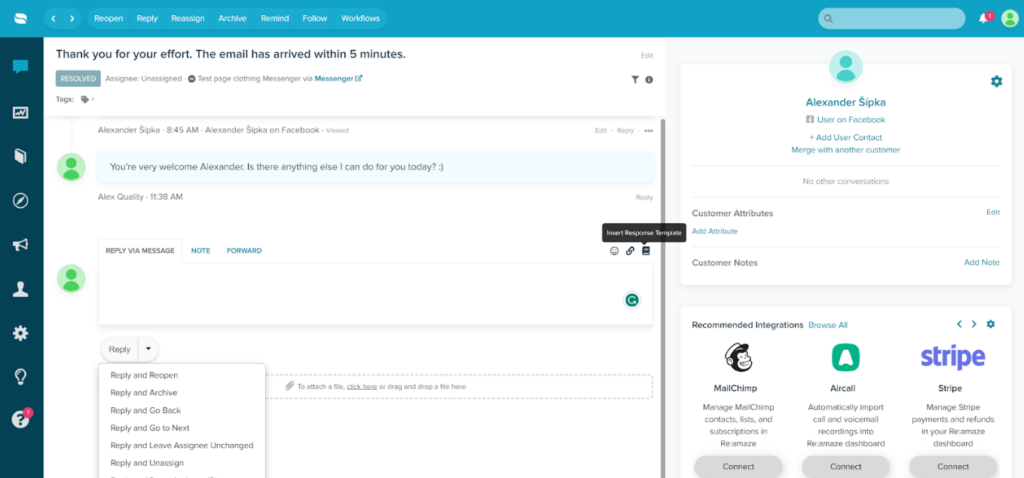 The functionality remains the same across tickets, regardless of if they're from Facebook, Instagram, or Twitter. This is a good thing on one hand, because it removes any confusion from replying, and allows you to get comfortable in the same workflow across each social media ticket regardless of its source. On the other hand, it seems like Re:amaze forgets that each social media network offers a different set of features, which could do well if placed within Re:amaze's social media ticketing system.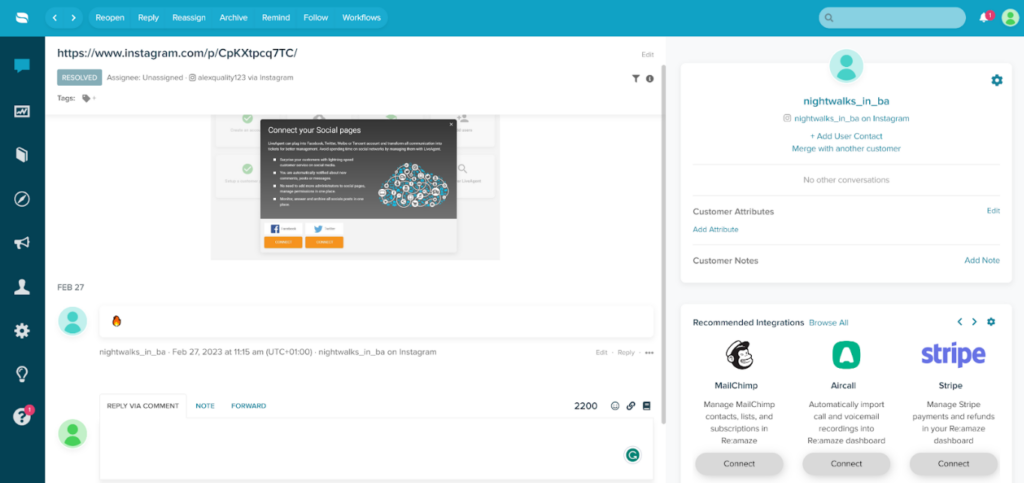 The social media functionality in Re:amaze is generally pretty good and offers a steady and reliable workflow with no hiccups. However, Re:amaze probably won't amaze you as much as you'd expect. The integrations are super easy to perform, yet the social media ticketing experience seems to be a tad bland compared to some other solutions. It doesn't mean it's not highly functional, quite the opposite. Re:amaze just seems to lack some sort of a 'wow' factor.
Re:amaze pricing
Re:amaze offers three main pricing plans, and an additional two plans which are aimed at startups and enterprises. Each plan offers social media functionality, which means you get access to the Facebook, Instagram, and Twitter integrations regardless of which one you choose. The main thing you need to focus on during your decision process is the remainder of features that differ in each of the Re:amaze pricing plans. Let's take a look and see what you get.
Basic
The Basic plan costs $29 per month per team member with monthly billing, or $27.55 per month per team member with annual billing. You get unlimited email inboxes, live chat, social media channels, public and internal FAQ, workflow automation, response templates, website integration, chatbots, proactive messages, basic reporting, customer intents, and more.
Pro
The Pro plan costs $49 per month per team member with monthly billing, or $46.55 per month per team member with the annual billing. You get all of the features from the Basic plan, as well as multiple brand accounts, live view of site visitors, advanced reporting, SMS and voice channels, custom hosted domain, customizable email appearance, status page, and more.
Plus
The Plus plan costs $69 per month per team member with monthly billing, or $65.55 per month per team member with the annual billing. You get all of the features from the previous plans, as well as live screen sharing, departments, staff performance reporting, staff shifts and vacation days, customizable staff roles, customer satisfaction ratings, in-chat video calls, optional classic chat mode, FAQ article edit history, and more.
Starter
The Starter plan costs $59 per month, with only monthly billing available. It offers all features from the basic plan for unlimited team members, and for a flat price. However, it comes with a limit of 500 responded conversations per month.
Enterprise
The Enterprise plan offers custom pricing tailored to your needs. It's aimed at growing businesses that require scalability.
Re:amaze offers a good range of pricing plans for businesses of all sizes. Take advantage of the free trial to try out the software for yourself and assess if it meets your expectations. However, it's also worth considering other social media customer service software providers to make sure you get the best value for your money.
Conclusion
Re:amaze offers everything you need to deal with social media, and it even has an integration with Twitter, which is not as common as you might think. The integration process is extremely fast and simple to go through, and Re:amaze offers a very good in-built guide that will help you take care of the setup very easily. Social media ticketing is great too, but I can't shake the feeling that it leaves something to be desired. However, that shouldn't stop you from considering this very capable solution as your dedicated social media customer service software.