Key takeaways
Pros
Large storage space
Easy to navigate and use
Compatibility with other Google products
Cons
No offline access without third-party software
Not great for large sending attachments
Getting started with Gmail email management software features
Gmail hardly needs any introduction. Most people have created a Gmail account at some point in their life and I am no different. However, I had never tried to set up a business Gmail account, so that's the route I decided to take for this review.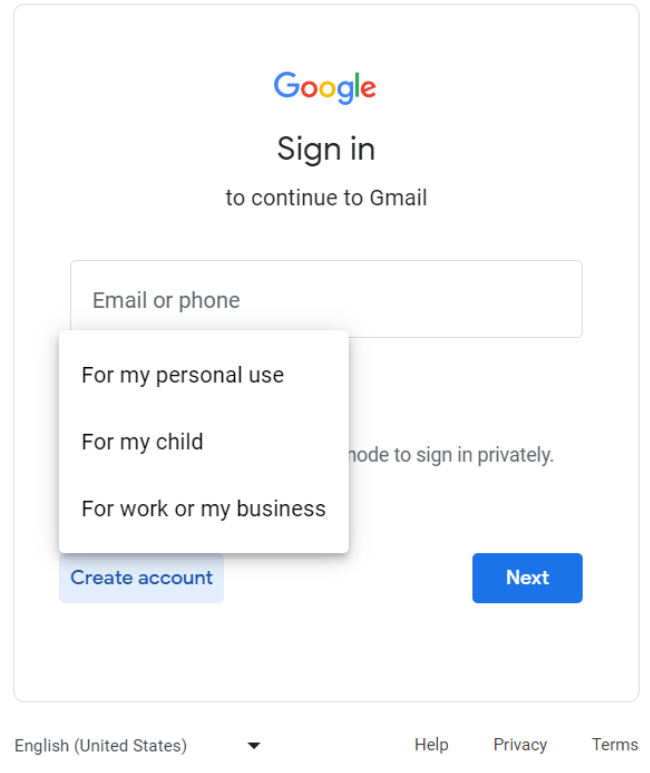 Same as for a personal account, setting up a Gmail business account doesn't require you to provide your credit card info while signing up. All you need to do is fill out the required information during the sign-up process.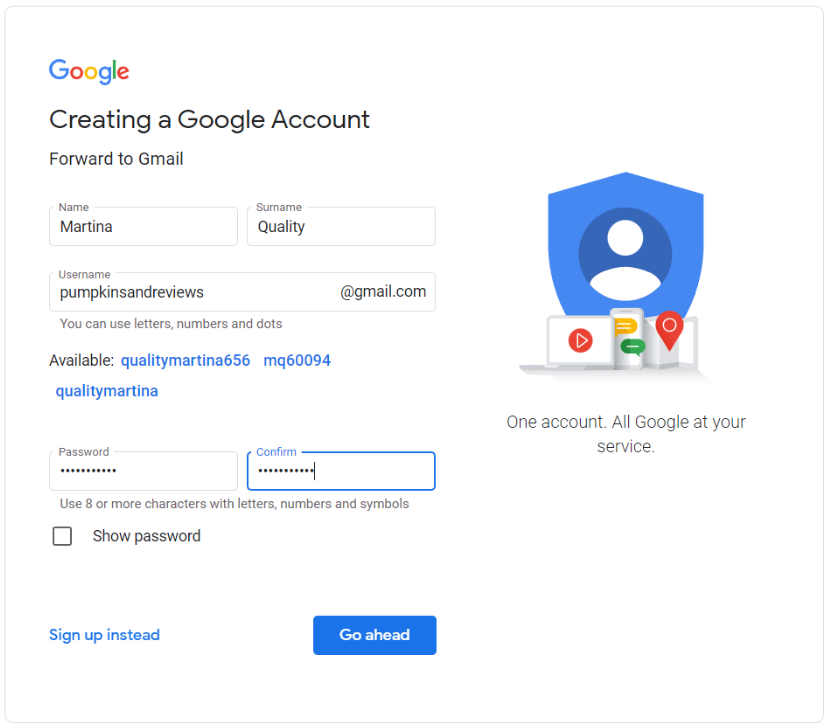 After that, I had a quick look at the personalization settings that Gmail prompted me to choose right from the get-go. After I hit the Go ahead button, my account was ready to go.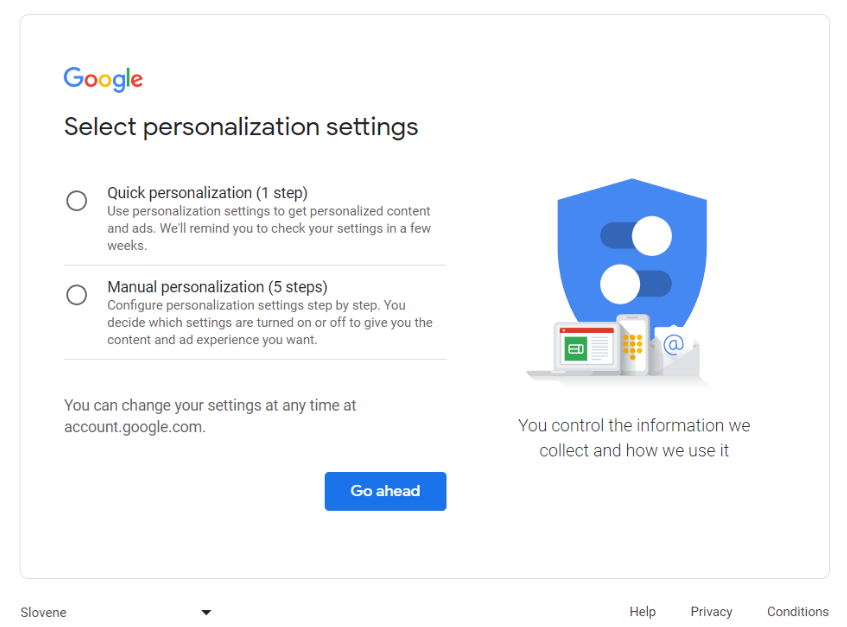 I was greeted by a standard inbox layout. The Google Community welcomed me with a message containing a few tips and additional steps I could take to personalize my newly created account.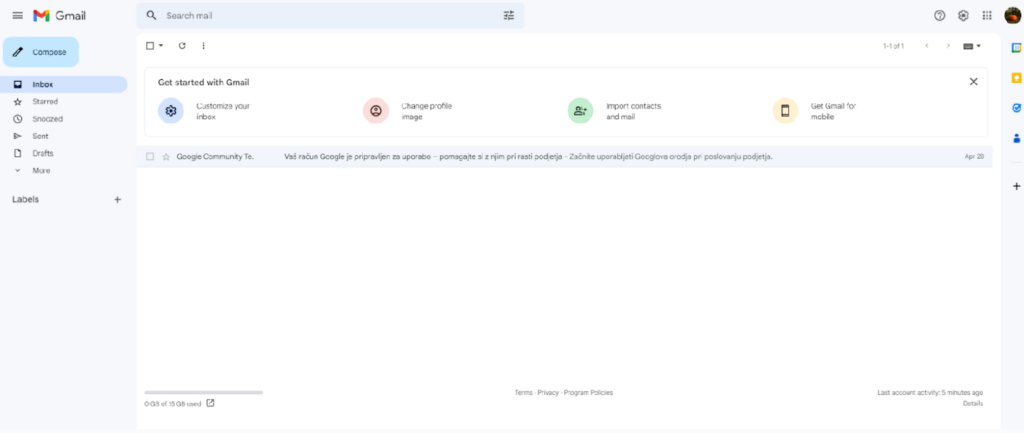 Gmail is primarily a web-based all-in-one email service, so there was no need for me to connect any other email accounts or integrate third-party applications to get started using it.
In the left-side scrollable menu, you can view your inbox, sent messages, check for spam, navigate to the deleted messages, and even start a Google Chat. On top of that, you can create new labels and categories to better manage your incoming and outgoing emails. This menu, together with the big Compose button, is the bread and butter of your email management.
Now, let's look at some of the features and capabilities that can help your business manage its emails.
Gmail email management features
In the top right corner, next to your profile icon, and the twelve dots representing Google apps, you can find your Gmail account settings.

That's where all the email forwarding and advanced account configuration begins.
First of all, like many others, I immediately switched to dark mode by selecting a Theme. You can do this in the dropdown settings menu, or you can click on See all settings and choose a theme there. Although there were many color combinations and cutesy themes Gmail had to offer, I went with the simple dark theme that is so near and dear to so many people's hearts.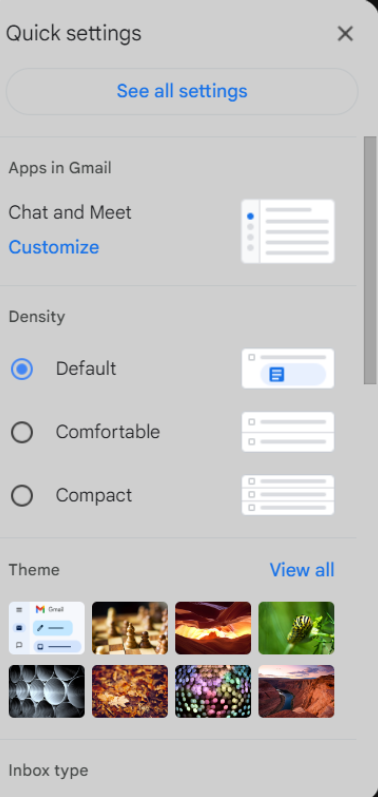 Once I'd started playing around with the settings, I had a look at the features that could prove the most valuable for businesses.
First of all, I spotted a Vacation responder. Naturally, sending automated messages in your absence notifying people of your unavailability is crucial, so I configured one.

You can set up the first and the last day of your absence, and customize the message to your liking. Although you can add links to appropriate websites or departments, or incorporate pictures, I decided to keep it short and sweet.
Another feature that plays a big role in a modern workspace is email forwarding. From routing emails to various departments, contacting a co-worker to help with a particularly complicated issue, or making sure all customers have their issues resolved in your absence, email forwarding is undeniably a valuable business tool.
To set it up, go to Settings, and select the Forwarding and POP/IMAP tab. There, you can add one or multiple forwarding addresses and grant access to your Gmail account from other clients using IMAP.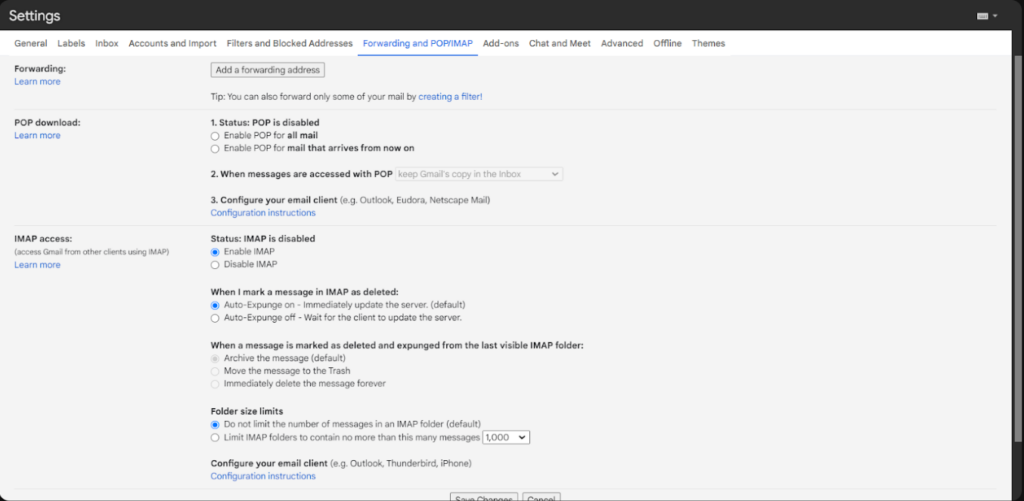 To add a forwarding email address, click on the Add a forwarding address button. This triggers a pop-up window, where you have to fill out the forwarding address, password, POP server, and port, and optionally add other configurations. Once you're done, click on Add Account.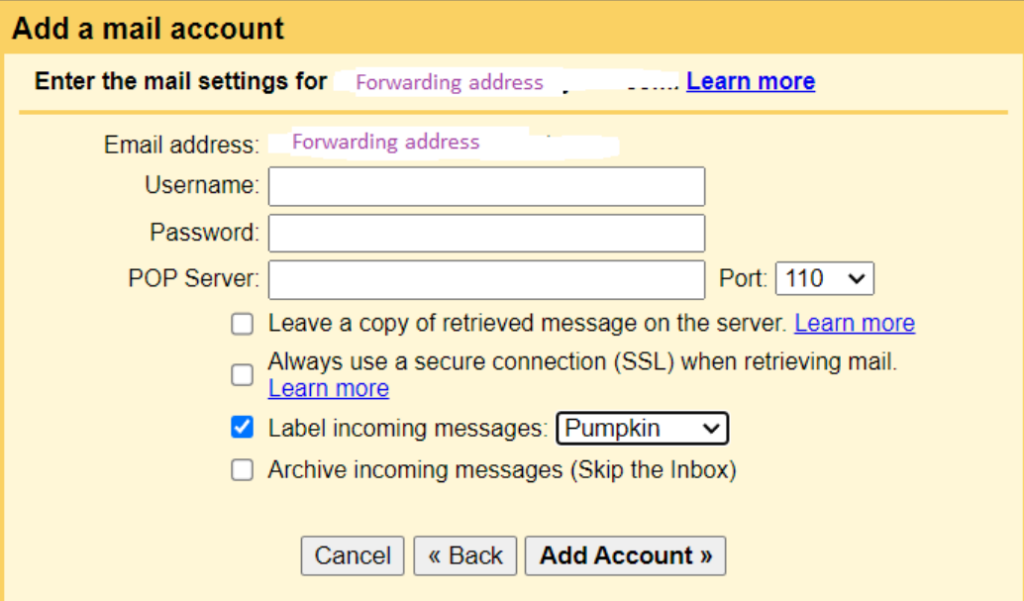 Another important feature is the Confidential mode. Gmail is considered to be a safe software. However, if you want to add a layer of security, you can simply toggle the Confidential mode which makes sure no unwanted eyes can see your message.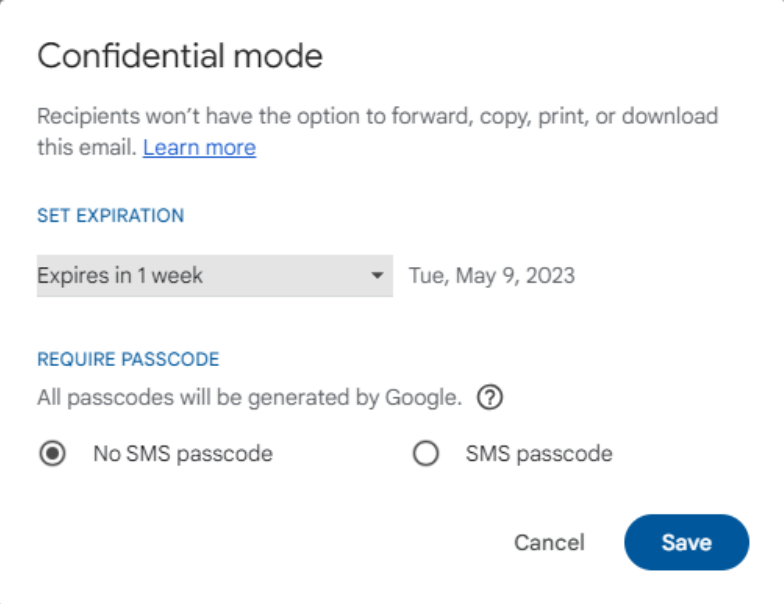 There are many other functionalities Gmail offers. From the Chat and Meet configuration, to enabling custom keyboard shortcuts, and templates, there is a plethora of options you can explore.

Working with Gmail email management software features
Although I have sent many messages using Gmail's service, I've never really thought about how responsive it is, what the user interface feels like, and what the overall feel of the software is.
Gmail is a very responsive and customizable application. Besides its web-based client, the mobile application is also a delight to work with. The UI is very easy to use for everyone, whether you are looking at it for the first time or you've sent thousands of messages before.
I sent myself a quick test email to see how long it takes to deliver, and within seconds of hitting send, it arrived.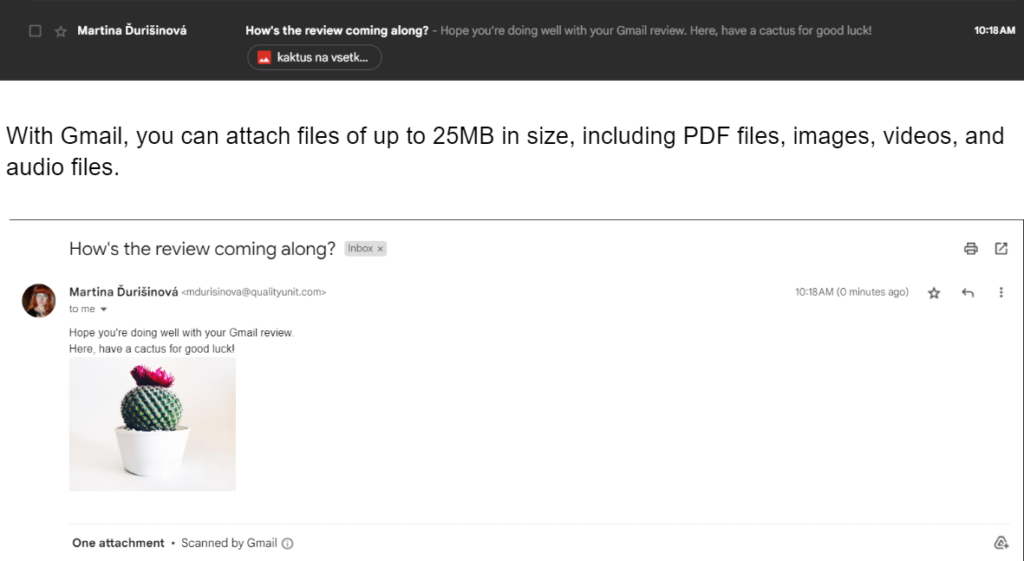 You can immediately reply by clicking on the arrow in the top right corner, or you can click on the three dots next to it and perform other actions like reporting the sender, downloading the message, and others.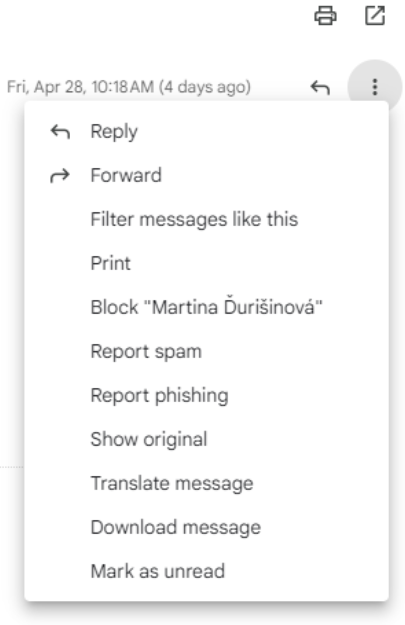 Responding to an email is very straightforward. All you need to do is type out your message and hit the Send button. If you want to attach files from your computer or Google Drive, sign your email, or toggle the previously mentioned Confidential mode, you can do it right from the message editor.

Gmail email management features pricing
Gmail's email management software is free of charge. To sign up either for a personal or business account, you don't have to subscribe to any plan or provide your credit card information. However, there are a few Google Workspace plans that include email management and require payment.
Business Starter
For $6 per user/month with a 1-year commitment, you can enjoy features like a custom secure business email, 100-participant video meetings, 30GB of storage per user, and more.
Business Standard
This is the most popular Google Workspace subscription tier. It costs $12 per user/month with a 1-year commitment and offers extended features like 2TB of storage per user, 150-participant video meetings with recordings, and others.
Business Plus
For $18 per user/month with a 1-year commitment, you can work with advanced features like custom secure business email + eDiscovery, 500-participant video meetings with recordings and attendance tracking, and 5TB of storage per user, among others.
Enterprise
To get a quote for this subscription tier, you have to reach out to Google's sales department. Advantages of this pricing plan include custom secure business email + eDiscovery and S/MIME encryption, as much storage as you need, 500-participant video meetings with recording, attendance tracking, noise cancellation, in-domain live streaming, and enhanced customer support.
Conclusion
Despite lacking the thrill and mystery of interacting with a piece of software for the very first time, dissecting a well-known application was quite an experience. Gmail leaves little to be desired when it comes to email management. Sure, it's not part of a ticketing software designed to handle large volumes of customer interactions, but it has never claimed to be. And that's the thing with Gmail. The software knows what it is and it's not trying to upsell itself, promising things it can't or isn't designed to deliver.
All in all, most people with internet access have used Gmail and keep coming back to it. Businesses all over the globe continuously find ways to incorporate it into their operations in many fields.
So, to sum up my review, testing out Gmail was like coming back to your hometown. Although you know it well, there are still some nooks you can explore that bring the almost-lost sense of wonder.
Frequently Asked Questions
When I'm using Gmail, it's slow or unresponsive.

First, check your internet connection. Then proceed by clearing the cache and cookies in your browser. If that doesn't help, try disabling browser extensions, and updating your browser.

Gmail is not syncing.

To solve this problem, check the Gmail Settings, clear the browser cache, and check if the Gmail app is up-to-date.

I can't find my old emails.

You can use a few methods of finding your old emails. Firstly, try using keywords to find the messages. If that doesn't help, look in the left-side menu and click on the Trash folder. If that doesn't do the trick, chances are you've unknowingly archived the emails. To find them, you can go to the All Mail folder and sift through all the messages there in case, or use advanced Gmail search filters to search for emails that aren't located in any of the typical folders.

I'm struggling with sending or receiving emails.

The first thing you should do is check your internet connection. If the issue persists, navigate to the Settings tab then go to Storage. There, you can manage the storage on your Google Drive and clear any clutter that might be overfilling your inbox.

I can't access my Gmail account.

On the log-in page, click on the "Forgot password?" button. Then follow the instructions to set up a 2-step verification. Once you've done that, check if your account is locked. If it is, you can proceed to recover your username or your password. For username recovery, go to the login page and click on "Need help?" and then "Find my account". Fill out the required fields and hit Submit. Google will send you an email or a text message containing your username. If you're trying to recover your password, on the login page click on "Need help?". Insert the last password you remember and answer the control questions. After that, simply provide your recovery email address or phone number, and Google will send you a verification code.