What is SpringCom?
SpringCom is an Australian all-inclusive telecommunication service and VoIP provider that offers standard voice calling services. This includes SIP, NBN Voice, PAYG, and capped plans for their clients. Furthermore, SpringCom manages hosted cloud PBX systems for companies.
They also connect a large part of Australia with their NGN (Next Generation Network). SpringCom also offers fast and reliable customer support to all of its customers.
How can you use SpringCom?
SpringCom is one of the telecommunication providers available for customers in Australia. They can provide you with your VoIP phone number and custom data network. LiveAgent can take care of everything else you need to set up your call center.
It's as simple as adding a call button on your website and adding phone numbers into the LiveAgent configuration. LiveAgent supports multiple types of calling devices, including your phone and laptop when you don't want to carry anything extra.
Furthermore, it can help you route your calls to the correct departments, create IVR trees, or store call recordings. Seamlessly transfer calls or make internal calls with your colleagues.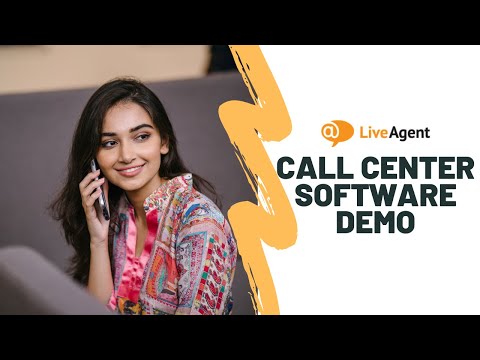 Does it cost anything to integrate SpringCom with LiveAgent?
SpringCom is already included and built-in LiveAgent so you don't have to pay anything extra to add your SpringCom phone number. Create a number, add it and you're ready to make and receive calls from your customers.
What are the benefits of using SpringCom?
Free integration with LiveAgent
Australian based call service provider
Next-generation network with business-grade connection
Reliable support service for all SpringCom customers
Cloud products and services
Ready to start calling?
Take care of your callers from one multi-channel help desk software. Start your free 14-day trial today and experience LiveAgent
How to integrate SpringCom with LiveAgent?
There is no need to activate integration plugins or create third-party service workflows to start using your SpringCom number with LiveAgent. It's already included and all you have to do is add your number to the LiveAgent configuration. Follow this guide to learn how to do it.
There are no accounts or registration forms to fill out on SpringCom website. Contact SpringCom to get your phone number and your account. You can do so on their Contact page. Continue to LiveAgent after you get your SpringCom username, password and phone number.
In LiveAgent go to Configuration > Call > Numbers and click on the orange button to Create a new number. A window with a selection of VoIP providers will open up. Select SpringCom from the list.
The last part requires you to provide your SpringCom username, password and phone number. You also can select the department the calls will be routed to, a dial out prefix, a custom name of the call number and the option to record all calls. When you're done click on Add at the bottom of the window.
You have successfully added your SpringCom number to LiveAgent. Now you can start making and receiving phone calls from your customers.
Would you like to get to know more about LiveAgent call center features or learn some knowledge about providing customer service? Check out our feature page or LiveAgent academy to get more information.
In case you want a quick tour of all LiveAgent tools, features, and capabilities, feel free to see the video down below to see everything we have to offer you.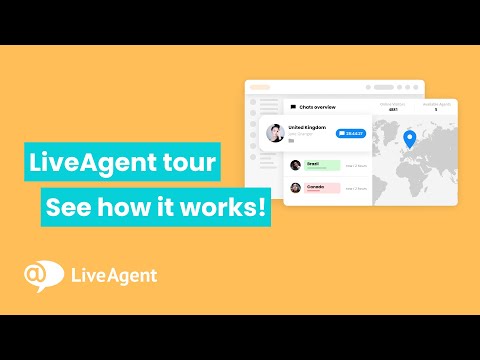 Frequently

asked questions
What is SpringCom?
SpringCom is Australian telecommunication, cloud services, and network provider. They offer stable connections for companies with great customer support service.
How much does the SpringCom integration with LiveAgent cost?
It costs nothing extra once you have a SpringCom number and a paid LiveAgent plan.
How can I integrate SpringCom with LiveAgent?
Plugins or third-party services are not necessary for SpringCom and LiveAgent integration. All you have to do is add your SpringCom number to your LiveAgent call configuration. Go to Configuration > Call > Numbers in LiveAgent. Create a new number and select SpringCom as your VoIP provider. Enter your username, password, number, and other details. Click on Add and you're done.
What is VoIP?
VoIP is an abbreviation of Voice over Internet Protocol. Simply put, VoIP allows you to make and answer phone calls, conference calls, video calls, and other forms of communication via the internet.