What is a VoIP phone ?   
A VoIP phone is a digital device that uses Internet Protocol (IP) technology to transmit and receive phone calls. A VoIP phone converts a caller's voice into digital information, which is then relayed to the recipient on the other end of the line.
A VoIP phone can call any other phone, whether you want to call a traditional phone (i.e., an analog phone), a virtual phone, or a cellular phone. Unlike an analog phone, a VoIP phone requires a broadband connection to work correctly. Fortunately, a VoIP phone can use wifi, a cellular connection, and other kinds of Internet connections.
How does a VoIP phone work? 
Ever wondered what happens behind the scenes when you use a VoIP provider to make VoIP calls? There are several ways of how you can make VoIP calls.
1) You use a VoIP phone to enter a phone number into the dial pad and then start your call. As the end caller, there are no special hardware requirements for making VoIP calls. For example, you can make calls using your laptop, use an app on your smartphone or purchase a dedicated VoIP handset.
2) The VoIP service provider receives the call request and connects you to the world's telephone network using Internet technology. A VoIP service provider can connect you to almost any other phone service (e.g., an analog phone, a business phone, or a VoIP phone).
3) When your VoIP calls are connected, the sound waves you make are converted to digital signals, quickly dispatched over the Internet, and converted back to sound. The process is similar for the person on the other side of the call.
Note that you will need a reliable Internet connection for your VoIP phone service to perform correctly. If you live in an area without a reliable Internet connection, you might want to have a cell phone or regular phone as a backup.
A software for streamlined VoIP calling
LiveAgent's virtual call center solution includes VoIP phone support as part of our call center services.
What types of VoIP phones are available?
There are multiple types of VoIP telephones you can use depending on your budget and preferences. You may be able to use multiple types of VoIP phones (e.g., a business phone for your office and a mobile device when you are traveling).
Here are the most common VoIP phone types.
Also known as a physical phone, a hard phone is a physical device you can put on your desk to make VoIP phone calls. It will probably have a physical dial pad and additional features to help you manage incoming calls through your broadband Internet connection.
Softphones are an excellent choice for a business owner that wants to minimize clutter and maximize flexibility. Instead of a physical device with a dial pad, a softphone is an app you can run on your laptop or mobile device. Since there is no special hardware to buy, the best softphones can deliver additional cost savings.
This type of VoIP phone is an app that you run on a mobile device or computer. For example, you can download the Skype app to your computer or smartphone to make calls. You might decide to buy a headset that connects to your computer's USB port for added comfort.
Several kinds of mobile devices can be used for making VoIP calls. For example, almost all modern Android and Apple mobile phone models can run VoIP software. Therefore, you can make calls from a tablet or smartphone.
A VoIP business phone is commonly fixed to a specific location like a manager's office (also known as a desk phone). It may offer advanced features like conference calls, voicemail, and a virtual receptionist that are not common with a regular phone. If you choose an all-in-one business phone system, you may access advanced capabilities like HD audio, international calling plans, and reliable video conferencing.
When most people look for a regular phone, they mean a traditional landline used mainly for making analog phone calls. Each phone call is then transmitted using non-digital technology (i.e., analog signals). While a regular phone lacks the additional capabilities commonly found in modern phones, it is a good choice if you lack a reliable network connection. However, you might not know that you can use a VoIP adapter to connect your analog phone to a VoIP service provider. A seller or manufacturer can verify the capabilities of your regular phone in a case like this. 
Maximize the efficiency of your business
LiveAgent offers over 50 integrations with leading VoIP service providers.
What are the features of a VoIP phone? 
The specific features offered by each VoIP service provider vary considerably. For simplicity, you can distinguish basic features (i.e., standard features common to nearly every VoIP phone) and advanced features that give you more communication choices.
Basic Features. VoIP technology at its most basic gives you the ability to make calls and receive incoming calls. Generally speaking, you can call traditional landline phones, mobile phones, and other VoIP phones. By using the dial pad, you can enter a phone number and start your call quickly.
Advanced features. Also known as additional features, a business VoIP service may include HD voice quality. Other popular advanced features include a video conferencing solution, security features (e.g., 256-bit advanced encryption standard), and the ability to support a call center.
If you want additional features, take a few minutes to contact sales for the VoIP provider. In many cases, you can purchase access to a broad range of features for an additional fee. In particular, additional fees may apply if you want advanced features (i.e., a unified communications system for a large business).
Fully stacked customer service software
Discover all the features that make LiveAgent a powerful multi-channel help desk solution.
What are the benefits of using a VoIP phone system?
Assuming you have a reliable Internet connection, VoIP phones have advantages you need to understand before saying goodbye to traditional landline phones.
Business owners know that many employees want to be able to work remotely. Eliminating your conventional phones and switching to a cloud-based phone system is an excellent way to save space. Instead of having physical phones on every desk, employees can make VoIP phone calls using their laptops or mobile devices.
For many people, the opportunity to save money by switching to VoIP is attractive. In particular, business owners paying for multiple phone lines and long-distance service may see a significant cost savings advantage.
As a business owner, you need fast support. Unfortunately, the companies that provide landline phones often force customers to wait a long time for service. Customers are less likely to experience disappointing service when businesses use VoIP services. Even more so when combined with other communication channels.
Business owners with employees in multiple locations (e.g., a call center, a field sales team, etc.) need a flexible phone service. An advanced call center system hosted on the cloud typically includes IVR (Interactive Voice Response), automatic callback, video calling, unlimited call recording, and VoIP integration.
LiveAgent | Call center software in your helpdesk | Live Agent02:03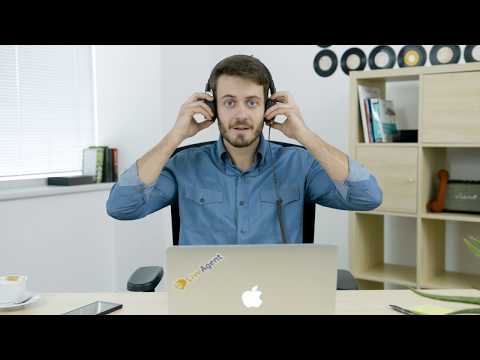 Live Agent
A single interface for managing customer queries
Sign up for a free 30-day trial and start improving your customer service today.
Watch a video about VoIP Phone
VoIP phone systems allow businesses to more efficiently connect with their customers, and LiveAgent helpdesk software streamlines the customer service experience. The two tools together provide an efficient and productive system for both the customer and the company. VoIP phones allow businesses to make phone calls over the internet, saving money on long distance, and LiveAgent provides an intuitive system for responding to customer inquiries and simplifying the customer support process. With these two tools, businesses are able to provide more efficient customer service that is both economical and effective.
What Is a VoIP Phone (+ How it Works) | Nextiva02:28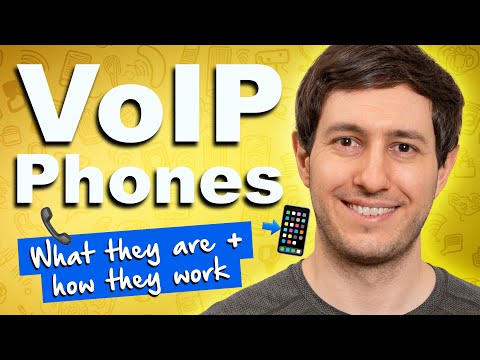 Nextiva
Topics
VoIP phone systems
hard phones
soft phones
Video summary
The video discusses VoIP (voice over internet protocol) phone systems and how they work. It explains that a VoIP phone system uses the internet instead of traditional landlines and can be used with hard phones (physical phones that connect to the internet with an ethernet cable) or soft phones (software-based apps that allow calls to be made and received on laptops, tablets, or smartphones). The video also highlights the differences between VoIP phones and traditional landline phones, including the physical connection and need for a PBX box. VoIP phones connect directly to the internet and are maintenance-free, making them cost-effective and not tied to any location. The video concludes with an invitation to learn more about switching to a VoIP phone system on the Nextiva website.
Frequently Asked Questions
What is a VoIP phone?

A VoIP phone uses IP networks and digital signals to transmit and receive phone calls to anybody, whether they have a traditional phone, cell phone, or virtual phone.

How does a VoIP phone work?

A VoIP phone call involves several elements that the VoIP service provider handles. You enter a phone number into the dial pad. Automatically, VoIP phone systems connect you to the person you are calling. Your conversation is then transmitted back and forth using digital signals.

What types of VoIP phones are available?

There are several types of VoIP phones. Softphones let you make VoIP phone calls through your laptop or mobile device. Hardphones are a kind of physical device you can put on your desk. Each VoIP provider offers different kinds of VoIP phones.

What are the features of a VoIP phone?

The features of a VoIP phone vary depending on the model and VoIP service. In general, you can expect to receive incoming calls and make calls. In some cases, you might have nationwide calling, video conferencing, and other features.

What are the benefits of using a VoIP phone system?

There are several advantages of VoIP phones to keep in mind. Usually, you can achieve cost savings compared to traditional phones. In addition, you can save space by eliminating your desk phones if you wish. Finally, VoIP phones are fast and flexible – you can easily add more phone lines as needed.
Expert note
<p>VoIP phone systems have revolutionized customer service by providing cost-effective and efficient communication for businesses. They can seamlessly integrate with other customer service software and enhance customer experience, making them a must-have for modern-day call centers and help desk.</p>

Andrej Saxon
Sales manager