What are touchpoints?
Touchpoint is a time where a customer, before or after the purchase, is in contact with your company for various reasons.
A period of time before buying the product, while a customer is searching and looking up different products of your company, is known as a touchpoint.
A period of time after buying the product from your company, when a customer calls for repair or any product related inquiry, is also known as a touchpoint.
Companies must advertise their products in a way that their products receive as many touchpoints as possible. The higher the number of touchpoints a company has, the better it is for them.
Watch a video about touchpoints
LiveAgent helpdesk software helps companies manage customer touchpoints with ease and convenience. Its suite of features allows for unified customer support across multiple channels, including email, live chat, phone, and social media. LiveAgent helps streamline customer service processes, and customers can receive personalized, real-time responses from agents. Additionally, LiveAgent integrates with top CRM systems and e-commerce platforms, making it easier for companies to engage and reward customers. LiveAgent helps create a seamless customer experience across multiple touchpoints and ensures that customers always get the help they need.
Introduction to Touchpoints | Marketing Analytics for Beginners | Part-25 | Data Science Dojo01:39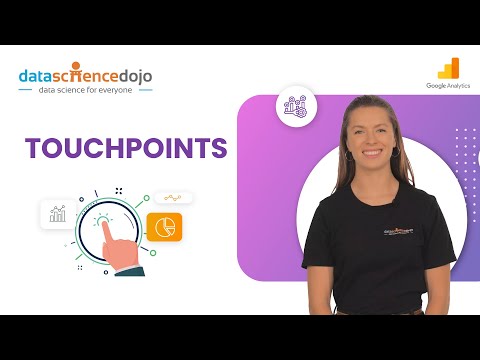 Data Science Dojo
Topics
Touch points
Marketing teams
Customer journey
Video summary
In this video, the speaker discusses touch points and how they are used by marketing teams to measure the level of contact needed to convert a lead or a prospect into a customer who actually uses the product. A touch point refers to any attempted contact made by marketing or sales teams before a lead is converted into a customer, such as a call, email or advertisement. The speaker emphasizes that understanding the number of touch points it takes to convert a lead to a contact is vital to understanding the customer journey, and provides examples of how companies like Apple and HP use this information to improve their sales. Finally, the speaker invites viewers to share their experiences with measuring touch points in the comments and subscribe to their channel for more videos.
Frequently Asked Questions
What are touchpoints?

Contact points are the time when a customer contacts your company before or after purchasing a given product or service for various reasons, e.g. to learn more about a specific product or to make a complaint.  

What are the most typical touchpoints?

The most typical points of contact are communication with customer service via various channels, commenting on social media, leaving ratings and reviews on the web.  

Is it possible to assess all touchpoints in LiveAgent?

In LiveAgent, you can evaluate all touchpoints that are related to communication channels, thanks to which customers and potential customers can contact your brand.  
Expert note
<p>Touchpoints are crucial moments of customer interaction that can make or break the customer experience. Ensure seamless and consistent touchpoints across all channels to create happy and loyal customers.</p>

Andrej Saxon
Sales manager