What is ticketing software?
Ticketing software is a platform that makes resolving customer issues much easier. It is a simpler method than solving customer problems through emails. It helps the customer service staff work more efficiently and they can deliver a quality service. It also helps prioritize important tasks, so they can be solved at first. This software stores all customer requests in one place.
Ticketing software is a good business investment. It has an impact on costs, revenues, work efficiency and customer satisfaction. Therefore, it is important to choose the best ticketing software provider that will meet the specific needs of your business.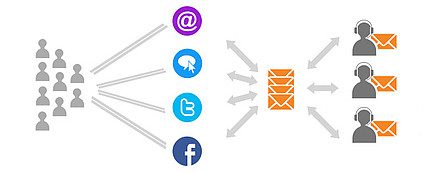 Frequently

asked questions
What is ticketing software?
Is it worth using ticketing software?
It is worth using ticketing software because it allows agents to work more efficiently, allows for effective prioritization, and also allows you to store all messages and customer data in one place. In addition, the service team members can easily share content with each other.
Can you use ticketing software via LiveAgent?
LiveAgent provides ticketing software. It is intuitive, easy to use, and allows you to handle all the necessary communication channels, reporting and communication within the team.