What is a ticket form?
Ticket Form is something we call Contact Form in LiveAgent, and it's considered a standard feature in most small business, middle-sized business, and enterprise ticketing system solutions. It's used as either an embedded widget or a popup widget for customers to contact your customer service. The reason why so many companies prefer to use contact forms instead having customers just email them directly is that they can force them to submit additional information necessary to sort the incoming tickets. By using the contact form, you can utilise dropdown menus or mandatory fields to collect more information from your customers before they submit their queries.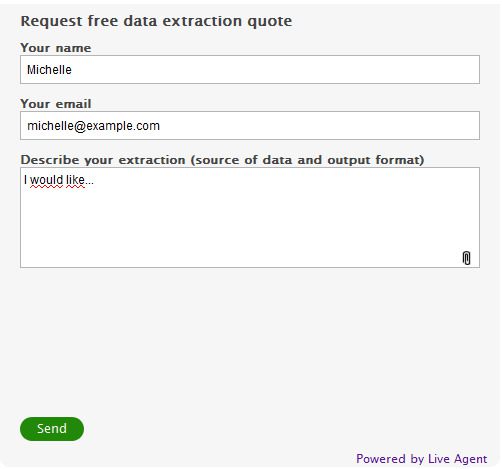 Frequently asked questions
What is a ticket form?

Ticket form is a set of predefined request fields for a specific service request, i.e. the contact form. It is most often used as a built-in widget or a popup widget when the customer enters a specific page.   

What are the advantages of using a ticket form?

Ticket forms can be created for many types of service requests. They allow you to precisely enter individual content. In addition, they include details of a specific type of service request. They often contain drop-down menus or mandatory fields that allow you to collect specific categories  

Where can you place a ticket form on your website?

You can place the application form anywhere on your website. The best place is where customers most often seek help. It is important that it is clearly visible and easily accessible.  
Expert note
<p>The Ticket form is a crucial tool for effective ticketing systems. Its customizable fields allow for personalized responses, ultimately boosting customer satisfaction and streamlining communication between agents and customers.</p>

Andrej Saxon
Sales manager