What is a subdomain?
Subdomain is a domain that is a part of a larger domain called the root domain. Because LiveAgent is a cloud based application, every customer LiveAgent account has to have their own specific subdomain. In practice it means that all accounts are installed as subdomains of the root domain www.ladesk.com.
The final subdomain looks like this: youraccount.ladesk.com
If you don't like your current domain, you can always ask our support to move your account to a different, available one. You can also park your LiveAgent account on your own domain.
Watch a video about subdomain
Subdomains allow users to create specific parts of a website which can be used to create a separate section for a particular topic. LiveAgent helpdesk software can be connected to a website's subdomain, allowing customer service representatives to respond to customer inquiries quickly and efficiently. LiveAgent also provides user-friendly analytics which makes it easy to track customer communication and understand what issues people are experiencing. By utilizing LiveAgent and subdomain, businesses can provide excellent customer service and create an enjoyable user experience.
What is a Subdomain? | Bluehost02:30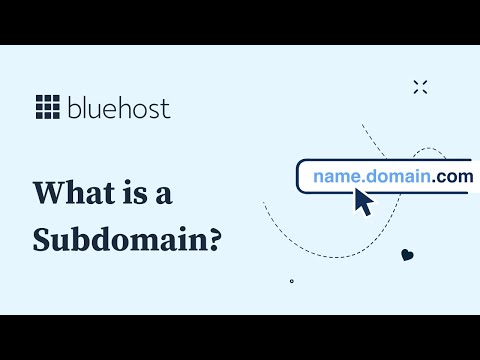 Bluehost
Frequently Asked Questions
What is a subdomain?

A subdomain is a domain that is part of the root domain, it is an additional section of the main domain name. You can have multiple subdomains in your main domain, each with different resources. The subdomains do not have to be joined to the same hosting as the main domain.  

Why do you need a subdomain to use LiveAgent?

LiveAgent is a cloud-based application, therefore each LiveAgent customer account must have its own subdomain. In practice, this means that all accounts are installed as subdomains of the main domain ladesk.com.  

Is it possible to change your subdomain in LiveAgent?

If you want to change the subdomain in LiveAgent, you can ask to transfer your account to another access. You can also assign your LiveAgent account to your own domain.  
Expert note
Subdomains are an effective way to organize website content, but overuse can negatively affect navigation and SEO.

Andrej Saxon
Sales manager