What is a single sign-on?
By utilizing Single Sign-On (SSO), you can use one set of credentials to log into two or more applications. It works just like your Google account where with the same login credentials, you can access your emails, calendar, drive and the other apps.
Single Sign-on is a useful element as it brings better user experience and convenience. In LiveAgent, customers can utilize SSO with other PHP based web applications like WordPress or Magento.
For example in WordPress, after the administrator of WordPress logs in, he/she can access LiveAgent Agent panel directly from their admin menu.
Watch a video about single sign-on
Single sign-on and LiveAgent helpdesk software connection is an effective way to enable customers to log into their accounts quickly and securely using one-time authentication. By combining the efficiency of the LiveAgent system with SSO, helpdesk agents can quickly verify user identity and access customer profiles with fewer clicks. Additionally, this combined solution ensures that customer data is safe and secure while providing improved customer service.
What is Single Sign On (SSO) | IBM Technology06:20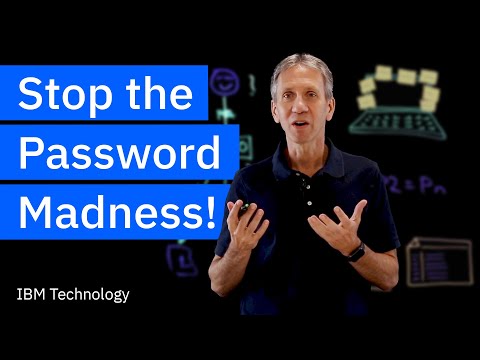 IBM Technology
Topics
password management
single sign-on
multi-factor authentication
Video summary
In this video, the speaker talks about the problem of having too many passwords and the insecure ways people try to manage them, such as using Post-it notes or insecure files. The speaker suggests an alternative solution through single sign-on, where users only have to remember one password to access all of their systems. The single sign-on manager remembers the passwords for each system, and multi-factor authentication can be used for added security. This solution improves security, saves costs by reducing the need for password resets, and improves the user experience.
Frequently asked questions
What is a single sign-on?

Single sign-on is a service that allows for session and user authentication. Allows a user to use a single set of login credentials (name and password) to access multiple applications. 

Is single sign-on secure?

Single sign-on reduces the chance of a hacker attack. The user only logs in once a day and uses one set of credentials for this. This improves security in the organization. If they need a separate password and name for each application, it's less secure.

Does LiveAgent provide a single sign-on option?

LiveAgent has a single sign-on option with other PHP based applications such as WordPress or Magento.
Expert note
<p>Single sign-on is a secure authentication service that allows users to login to multiple applications using one set of credentials, improving user experience and security.</p>

Andrej Saxon
Sales manager