What are outbound sales?
It is a part of the sales cycle where companies pitch their products or services to their prospective customers. This can be done by cold calling, cold email outreach, or social selling. Usually, prospects are contacted by sales representatives.
The primary goal of outbound sales is to generate new leads for your business.
The main difference between outbound and inbound sales is the way the company attracts potential customers. As we've already explained, outbound sales include sales reps contacting prospects. Inbound sales rely on content marketing, social media marketing, and SEO. In other words, inbound sales depend on the prospect being already familiar with your brand – inbound leads.
If you want to maximize your lead generation, you can combine both approaches. You can first use inbound strategies like content marketing and then follow up by implementing outbound sales techniques like social media outreach.
Outbound sales process steps
identify potential leads – Perform market research and create an ideal buyer profile.
lead generation – You can do this using outbound sales software, outsourcing a third-party company to generate leads for you, purchasing a database, or generating leads manually
lead qualification – Decide which of the leads are a good fit for your products or services.
sales call – This is the time when your sales representatives show off your products and services.
closing the deal – You should have a closed deal and a new paying customer.
follow-up – This is a very valuable step when it comes to building strong relationships with your customers.
How to increase outbound sales in a contact center?
Let's dive into some strategies that can help you increase your sales and your revenue using outbound sales tactics.
Specify the criteria for potential buyers
Be as specific as you can while creating the ideal customer profile. Clearly define your target market and map out their customer journeys.
Specify your goals
When it comes to contact centers, KPIs are your best friends. Make sure you are clear on the goals you want to achieve within your budget.
Create an outreach plan
Define a workflow your sales reps should follow when reaching out to new prospects.
Engage the prospect
A valuable and very cost-effective method of engagement is email marketing. Consider also using live chat. You can use the LiveAgent live chat feature for seamless integration with your website.
Gather data
The more you know about your leads, the better for your business. With greater insights, you can develop highly targeted campaigns that will help turn prospects into customers.
Analyze
Don't underestimate the importance of analyzing reports and measuring contact center metrics.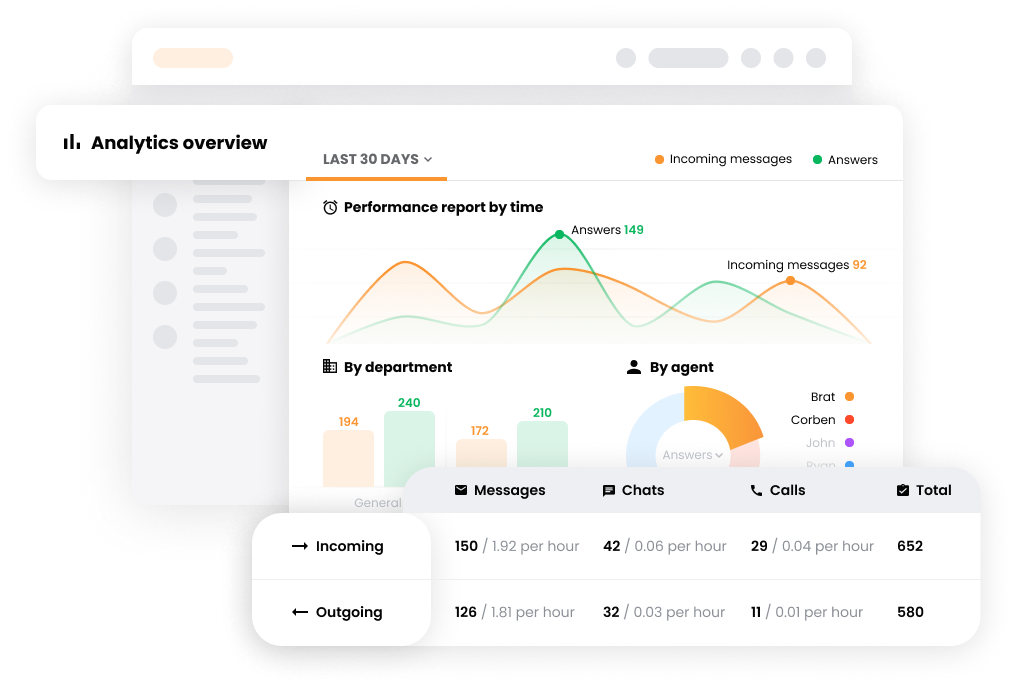 Support your customers proactively by reaching out to them
LiveAgent can help you improve the efficiency and productivity of your customer support teams, and boost customer satisfaction.
Watch a video about outbound sales
Outbound sales and LiveAgent help desk software can be incredibly helpful for any modern business. Outbound sales help businesses reach out to new potential customers via call, text, or email. LiveAgent help desk software is designed to make managing customer inquiries easy and efficient, providing better customer support and a better customer experience. With these two tools, businesses can reach out to their target audience and provide better customer service in order to sustain a successful business.
What Is Outbound Sales | Patrick Dang10:26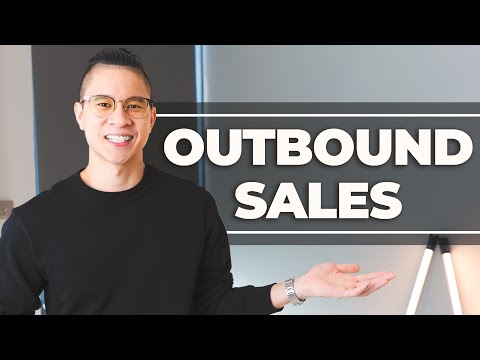 Patrick Dang
Topics
Outbound sales
Ideal customer profile
Outreach methods
Video summary
This video discusses outbound sales, which is when a seller initiates a conversation with a potential customer. Outbound sales can take many different forms, such as cold emailing, adding them on LinkedIn and sending them a message, or cold calling. The first step is for a seller to initiate a conversation with a potential buyer, and outbound sales requires figuring out your ideal customer profile. When crafting your ideal customer profile, it's important to understand the pain your ideal customer is probably experiencing. The process of outbound sales requires making a list of the people you want to reach out to and finding an outreach method that works in your industry.
Frequently asked questions
What does the outbound sales process mean?

Outbound sales is a process where companies - usually sales reps - contact prospects to deliver their sales pitches. It relies on strategies like cold calling, cold emails, etc. Outbound sales can be used by both B2B and B2C businesses.

Why are outbound sales important?

They have a great potential to generate leads that are suitable for your products and services. This way, they can have an amazing ROI  that boosts the revenue of your business.

How hard are outbound sales?

The complexity of your outbound sales campaign highly depends on your company and other sales and marketing efforts.

What are the main outbound sales activities?

The main stages of outbound sales are lead identification, generation, lead qualification, sales pitch, closing deals, and after-sales follow-up communication.

What are the most important outbound sales metrics?

The most important ones can be split into two main categories: funnel metrics and engagement metrics. Which exact components of these metrics you decide to measure depends mainly on your business processes and marketing and sales efforts.

How do you create an outbound sales team?

Any sales team that you train for outbound sales processes can be considered an outbound sales team. However, to ensure that they deliver the best results, you should develop a workflow that defines the stages of the outbound sales process and what your reps need to cover at each step.
Expert note
<p>Outbound sales is a powerful lead generation strategy that involves contacting prospects with sales pitches via various methods. It can help boost revenue for businesses.</p>

Andrej Saxon
Sales manager