What is technical support?
There are many types of customer support. One of them is IT support, also known as a technical support, which is a technical help to customers. It is provided by well-skilled computing experts. Companies can employ their own IT support representatives or they can have a contract with another IT support company.
Block hours, Managed services, Time and Materials (also called as Call in) are the main types of IT support. Time and Materials is a very common type of support, where customers pay for materials and the technician based rate. In Block hours, customers pay for a certain time (hours), which they can use. IT support focuses on ticketing system IT support with specialized software that can help them handle all service requests. Best way to do IT support properly is to use IT help desk software.
Benefits of help desk software for IT support
Implementing a help desk software can be a great addition to IT support teams. It streamlines ticket management, allowing for efficient tracking and resolution of customer inquiries. The software enhances productivity by automating routine tasks and assigning tickets to the right team members. It can also improve communication and collaboration among team members, leading to quicker response times. Help desk software often includes a knowledge base feature, which provides an easy access to relevant articles, tutorials and troubleshooting guides that can help to resolve customer issues quickly. In addition, it offers performance analytics and reporting tools that allow to track team performance and identify areas that need improvement.
How can IT support benefit from using a help desk ticketing tool?
IT support team can greatly benefit from using a ticketing tool as part of their help desk system. With an IT ticketing tool, the team can streamline their support processes by efficiently managing all service requests. This tool creates a ticket every time a customer reaches out with an issue or a question, which can be then assigned to the appropriate technicians based on their expertise and availability. By using an IT ticketing tool, the support team can ensure that no request goes unnoticed, prioritize tasks effectively, and provide timely resolution to customers, leading to enhanced customer satisfaction.
IT support metrics
IT support metrics are a valuable source of insight and can help companies make better decisions and improve the user experience by gaining knowledge and using it to drive positive change. A new level of IT support excellence can be achieved by understanding the following data:
Ticket volume – Monitoring ticket volume provides insight into the workload and efficiency of the IT helpdesk. It allows teams to identify patterns, make necessary adjustments, and improve service delivery. High volumes indicate resource or process adjustments, while declines indicate increased efficiency. Volume tracking optimizes helpdesk operations.
Average resolution time – Measuring average resolution time helps IT helpdesks assess efficiency, identify bottlenecks, and improve response and resolution times.
Agent activity reports – Agent activity reports aid IT support desks in evaluating agent performance, workload distribution, and team productivity, facilitating resource optimization and workload balancing.
SLA performance – IT helpdesks rely on monitoring SLA performance to meet service level agreements. Tracking SLA compliance ensures timely incident resolution, increasing customer satisfaction and loyalty.
Custom field reports – This metric enables IT helpdesks to track organisation-specific metrics. By defining and monitoring custom fields, IT teams can gather data on unique support issues for informed decision-making.
Automation reports – Automation reports show the effectiveness of automated processes and workflows. Analyzing them helps IT helpdesks streamline operations, reduce manual effort, and improve efficiency.
Customer satisfaction survey reports – Customer satisfaction survey reports enable IT helpdesks to gather direct feedback and measure satisfaction levels. Regular surveys and analysis help IT teams identify areas for improvement, address concerns, and improve the customer experience.
Watch a video about IT support
IT Support is an important part of any business, as it helps ensure that the company's systems and tools remain efficient and running smoothly. LiveAgent help desk software helps to improve organisational efficiency and reduce the time spent on manual processes. This software system includes a customer support ticketing system, chatbot, and live agent support, making it easier for customers and IT support personnel to communicate. This ensures faster resolution for customer queries and quicker access to IT assistance.
What does an IT Support Specialist do? - Technical Support Fundamentals from Grow with Google #3 | Coursera02:30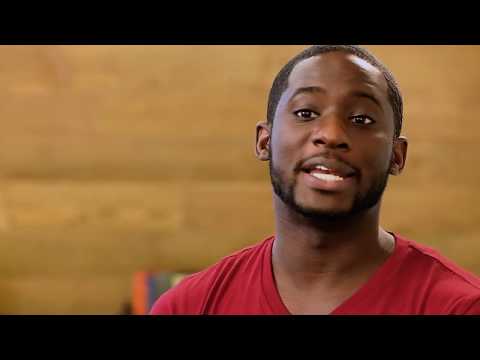 Coursera
Topics
IT support
entry-level IT help desk support
network setup
automation
scripting
security measures
job growth in IT industry
Video summary
The video discusses the day-to-day work of someone in IT support. The work is varied based on whether it's in-person or remote and for a small business or large enterprise. IT support specialists ensure that the organization's technological equipment is running smoothly by managing, installing, maintaining, troubleshooting, and configuring office and computing equipment. The program prepares learners for an entry-level role in IT help desk support and teaches them how to set up a user's desktop or workstation, install computer applications, troubleshoot problems, and prevent similar issues. Learners will also learn about network setup, automation, scripting, and security measures. Job prospects in the IT industry are booming, with a projected 12% job growth in the US alone in the next decade. The main idea is that IT is a diverse and exciting field with numerous opportunities for growth.
Frequently Asked Questions
What does IT support mean?

IT support is providing support in the field of information technology. Typically, it involves cases involving computers, laptops, and software and applications. IT support is designed to provide direct technical assistance.  

What are the elements of IT support?

There are many IT support elements. The first one may include interdependent service support processes that have different goals depending on the area of service provision they concern. Another element is  automated configuration management, which allows you to maintain information about the status of devices and applications located throughout the IT infrastructure and the ability to support multiple IT operations. The third element is the ability to collect data that allows local information to be collected and sent to a central repository.   

What are the benefits of IT support?

The benefits of the IT support include lower operating costs, as well as lower labor costs, better business orientation, lower risk of activities, it also allows for the development of resources, increases the efficiency of customer service and handling emerging problems, as well as the effectiveness of customer service.  
Expert note
Effective IT support is vital for any business to thrive in today's technology-driven world. With the right tools and expertise, it can enhance productivity, streamline processes, and ultimately lead to increased satisfaction and profitability.

Andrej Saxon
Sales manager