What is free VoIP?
Free VoIP stands for free Voice over Internet Protocol. Free VoIP software allows internet users to make free voice and video calls using the latest VoIP technology. The best thing about VoIP calls is that they support unlimited video calls and audio calls regardless of where you're located.
So, whether you're interested in nationwide calling or worldwide calling, free VoIP breaks all the boundaries and delivers free domestic and international calls to your mobile device. The beauty of free VoIP is that it allows people to make phone calls without an actual phone. These VoIP apps often include toll-free numbers for various institutions and individual users.
How can I use VoIP for free?
To use VoIP for free outgoing and incoming calls, you'll need an internet connection and an app that will serve as an additional communication channel. All you have to do is make sure you have stable internet service and one of the VoIP apps designed for internet calls. By securing these two elements, you'll be able to establish unified communications with your family members, friends, or colleagues. No real phone device is necessary.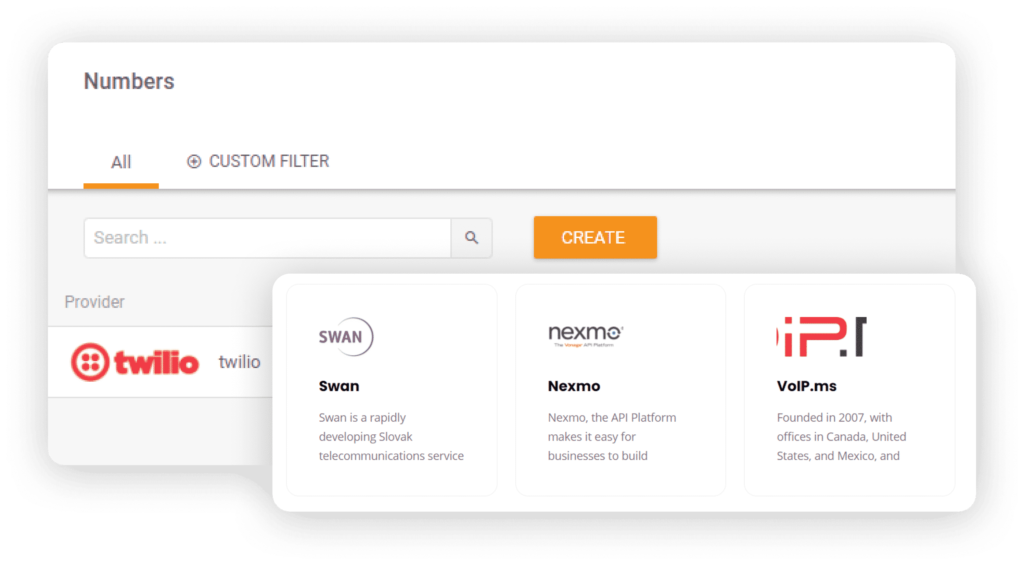 Is there a free residential VoIP service?
Although VoIP services are commonly associated with mobile phones and other portable devices that equip local and international companies with unlimited calling features, residential VoIP is becoming increasingly popular. Today, companies can choose from various free residential VoIP services that allow them to enjoy free VoIP using their landline phone numbers.
How do I set up free VoIP at home?
Setting up free VoIP desktop software or a desktop application at home might be easier than you think. All you have to do is follow these five simple steps:
Test your network and internet connection across all desktop computers.
Get the most suitable free VoIP calling software.
Set up your VoIP desktop apps.
Customize your calling interface and desktop softphone.
Test your new VoIP lines.
Are there free VoIP services for businesses?
Business VoIP services are pretty popular communication tools, and companies can choose from many different business VoIP providers. Those VoIP provider firms offer a free VoIP business communication tool to companies looking to implement a business VoIP solution that'll allow them to keep all work-related communication in one place. Businesses often utilize these services for general business communications, customer relationship management, on-demand call recording for later use, or even SMS texting and instant messaging with custom applications. They are used for either outgoing calls, inbound calls, or both depending on the requirements.
What are the best free VoIP services?
There's no single best free VoIP service because all software tools come with a unique advanced feature set that offers different results. However, when choosing a free VoIP provider, it's essential to pay attention to these three features:
Basic calling rules
All providers have different rules and guidelines for using their free VoIP services, so it's best to check out the basic calling rules across several providers before making the final decision.
Customer base
An extensive customer base indicates many satisfied customers who enjoy using free VoIP services. The more customers a provider has, the better features you can expect.
Customer reviews
Always check customer reviews before resolving which provider you'll choose. Previous customer experiences are the best indication of how well VoIP providers do their job.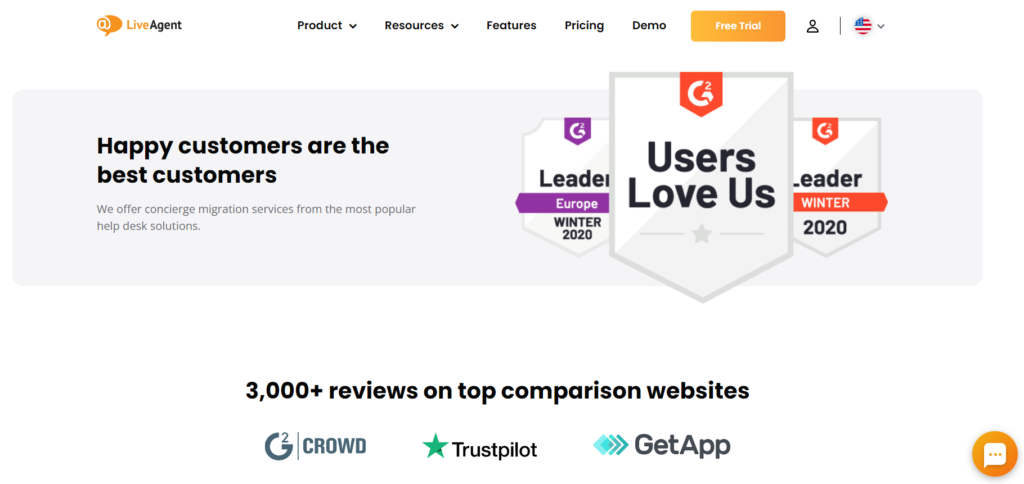 How to choose the best free VoIP provider for your business
Finding a free VoIP provider that'll be the best fit for all types of businesses is nearly impossible since all companies have specific features they're looking for in a VoIP service. Always pick a VoIP provider based on your requirements, budget, and features. Although LiveAgent doesn't offer a VoIP service, it supports a large number of third-party VoIP providers. It serves as a reliable call center software that can handle most types of calls, supported by a variety of calling features such as Interactive Voice Response, Call routing, or Call History. Connecting any VoIP provider with LiveAgent is an easy process that takes just a couple of minutes.
The main limitations of free VoIP for business
Some of the biggest limitations businesses could experience when using services from free VoIP providers are connected to:
Calling plans – Free VoIP providers usually offer only a few calling plans that come with the basic features of VoIP, which can leave businesses struggling to find a flexible and customizable solution that'll best fit their needs.
Users per month – Since free VoIP companies have plenty of clients, they have to limit every client's number of users per month. These limited features can leave larger companies wondering how to provide core features to their customers and employees.
Time – The speed of a free VoIP phone service provider depends not only on the quality of the internet connection but also on how crowded the servers are. Since numerous clients use free VoIP solutions, businesses might need more time to get back to their customers.
Office – Free VoIP providers offer basic calling features tied to the office location, so companies can't contact their customers and clients unless they're physically present in their offices.
Choose the best VoIP provider for your needs
LiveAgent's robust call centrum offers integrations with numerous VoIP providers. The setup takes only a few minutes!
Frequently asked questions
What is free VoIP?

Free VoIP allows people to communicate via desk phones, mobile phones, or computers at no charge. Free VoIP phone service solutions are especially prevalent among internet users who want to connect with people far away and businesses that want to provide high-quality customer support to their clients.

How can I use VoIP for free?

To use VoIP for free, you'll need access to the internet via an Ethernet cable or a wireless network. You'll also need one of the VoIP applications designed to host voice calls, offer High-definition (HD) video conferencing solutions, or send messages. LiveAgent provides phone system administration options for users who want to set up a call center.

Is there a free residential VoIP service?

Free residential VoIP service is the ideal solution for businesses that want to use their desk phones to get in touch with customers or partners. Many VoIP providers offer free residential services and plans for businesses.

How do I set up free VoIP at home?

To set up a free VoIP at home, you'll need to: Test your network and internet connection. Get free VoIP calling software. Set up the VoIP software. Test your new VoIP lines.

Are there free VoIP services for businesses?

Many free VoIP providers offer their services to businesses as well. You can choose from a wide range of business phone service providers that supply their business clients with unique features, including cost-saving plans, a meetings platform, and even unlimited storage. Some of these free services offer basic limited features but also allow for more sophisticated call management with paid local and international calling plans.

What are the best free VoIP services?

A wide variety of outstanding free VoIP services allow you to choose from only the best VoIP providers. The winning providers offer flexible calling rules, have an established and satisfied customer base, as well as numerous positive reviews.

What are the main limitations of free VoIP for businesses?

Free VoIP applications and software solutions might come with some disadvantages, too, such as limited calling plans, a limited number of users per month, slower connections, required presence in the office, or lack of quality of service. The vast majority of the services don't offer features such as unlimited texting, unlimited chat, support for a custom application, and integration options.
Expert note
<p>Free VoIP software allows internet users to make free voice and video calls using the latest VoIP technology. It's a cost-effective solution for businesses and individuals looking to connect globally.</p>

Andrej Saxon
Sales manager