What is customer satisfaction?
Customer satisfaction is a feeling or degree of satisfaction made by products, services or customer care. It is a situation when the customer is pleased with a company. Customer satisfaction reflects whether customer's expectations have been met or not.
When a company raises the customer satisfaction, it may reduce costs and raise sales. Happy customer often recommends the company to his friends, family or colleagues and it brings new potential customers. Companies can raise client satisfaction by providing quality products, services and customer support, by prices or by good atmosphere of store. But there are also many other ways.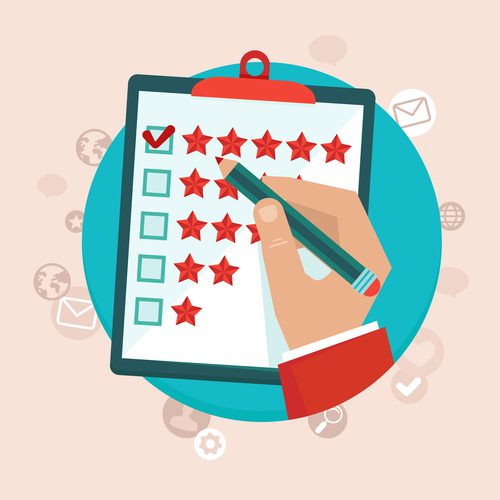 Frequently

asked questions
What is customer satisfaction?
Customer satisfaction is the degree of customer satisfaction with the product or service they have purchased or the customer support. it reflects whether the client's expectations have been met and the needs have been met.
How to measure customer satisfaction?
Customer satisfaction can be measured in several ways. It may be a customer satisfaction result, thanks to which we will obtain answers to the question whether the customers are satisfied with the customer service or not. You can also examine the customer effort score, which shows how much effort the customer has to put into the soup process and contact with customer service. Another possibility are surveys with detailed inquiries that are sent to customers via the app, after service completion, via email or via live chat.
How to improve customer satisfaction?
To improve customer satisfaction, prioritize customer service as much as possible - so that the customer feels that it is important to your brand. Also try to understand the client and his decisions and respond to his needs. You should also take care of UX so that your customer can go through the purchasing process in the easiest and most intuitive way.