What is conversion rate?
It is the expressed percentage of users who have visited your sites and fulfilled a preset goal. Essentially, it's a metric used to measure the baseline user count of actual users, determine the audience, and the action-to-traffic balance on any given website.
This metric is vital for marketers, especially when they are testing out new marketing tactics or campaigns before they put them out. It is vital for enhancing the customer experience.
How to calculate conversion rate
Calculating your average conversion rate is pretty simple, as long as you can set a conversion goal. Conversion tracking can be done through third-party applications such as Google Ads or Google Analytics, which accurately portray the conversion count on any given page.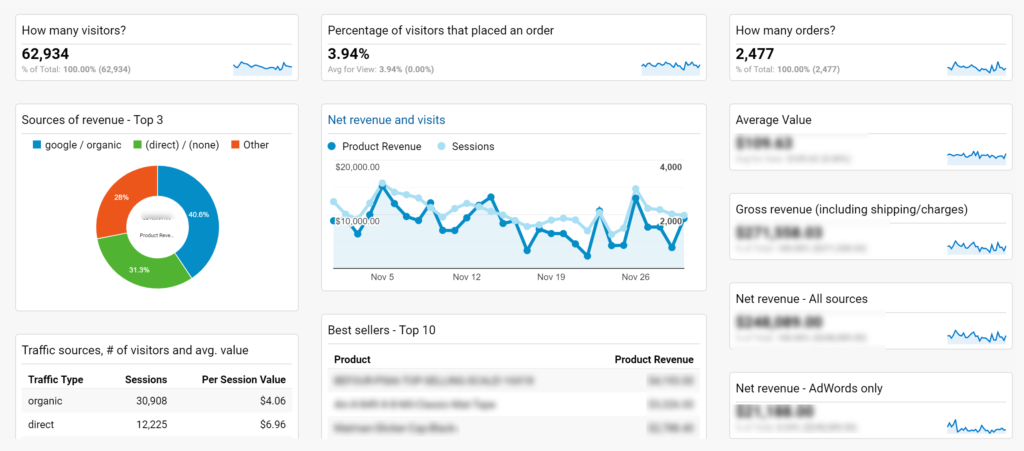 Based on this information, you can easily calculate conversion cost and many other important metrics.
Types of conversion rate
There are many different types of conversion rates, and they all depend on the kind of conversion you want, your campaign level, and your keyword level.
Micro – conversions, landing page conversions, and retention rates are the most common types of conversions.
Then, you can view your B2B or B2C product from a different angle, maximize your product page views, and optimize your product features.
Importance of conversion rate
Conversion rates are the most important aspect of your marketing efforts. They're the biggest goal of almost all advertising campaigns, no matter their type. Furthermore, they're the primary driver behind disruptive advertising, which is an increasingly popular business tactic.
They prevent you from paying additional advertising costs and help you keep everything within budget. Understanding them allows you to create a plan of action that will result in profitable advertising campaigns.
Conversion rates are also crucial metrics in managing clients and users. Knowing what your clients are keen on and what they dislike, you can improve their experience, but more importantly, you can decrease any potential negative experiences.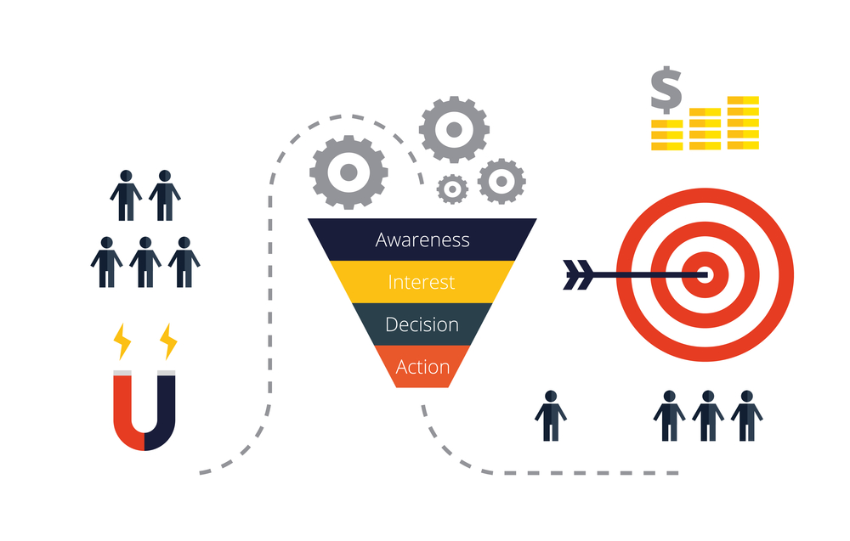 What is a good online conversion rate?
There are a lot of conversion rate metrics out there, all of which indicate different results. The average conversion rates will vary industry-to-industry. As an example, in eCommerce, they tend to be a bit higher than those of, say, SaaS providers.
What is a good conversion rate by industry?
That depends on the field. Below, we'll list five sectors and conversion rates that are considered good*:
Professional Services – 12.3%
Legal – 4.3%
Automotive – 2.5%
B2B Services – 7.0%
Financial – 4.7%
*Data taken from organic conversion rates
What is a good online conversion rate by country?
To accurately represent conversion rates by country, we've taken the eCommerce sector as an example. The top five performers were:
Germany – 2.22%
United States – 1.96%
United Kingdom – 1.88%
Denmark – 1.80%
Netherlands – 1.78%
*Data taken from conversion rates by country
What is a good online conversion rate by device?
The three devices we'll be considering when defining the conversion rate by device will be desktop, mobile, and tablet:
Desktop – 3.90%
Mobile – 1.80%
Tablet – 3.49%
Data were taken from the average website conversion rate in Q2 2019
How to increase conversion rate
Conversion rate optimization is not a straightforward process. Marketing departments need time to do their research. Digital marketing is a tough field, and many things go on behind closed doors. A good example is direct response marketing, which targets the prospect directly for conversion.
In order to increase your conversion rate, you'll need some key elements, such as:
marketing material
marketing tactics
Conversion rates depend on attracting potential customers and converting them into paying customers. In addition, marketing teams can encourage more customers by utilizing customer testimonials and other user feedback.
Whatever the marketing tactic, you will always want written content to be part of it. That means you should have a lot of blog content, blog posts, industry blogs, and lots of articles. Having an article series is always helpful to keep your readers engaged. It also provides data for your marketing teams and therefore helps them calculate conversion rates.
How can a visitor increase the lead conversion rate?
Simply put, the more visitors to your website, the more leads you will generate. The more leads you generate, the more data you collect about every customer visiting your website.
As a result, your team will be able to optimize both internal and external operations by generating further leads and calculating accurate conversion rates. Therefore, you will be able to turn more visitors into customers and boost your conversion.
Enhance your customer experience
Improve your customer service with LiveAgent's multi-channel help desk software..
Watch conversion rate optimization tips
Conversion rate optimization (CRO) is a strategic process aimed at maximizing the effectiveness of a website, landing page, or digital marketing campaign in converting visitors into customers or achieving other desired actions. It involves analyzing user behaviour, identifying potential bottlenecks or areas of improvement, and implementing targeted strategies to increase the conversion rate.
What is Conversion Rate Optimization? | CRO Basics and Tips for Success | WebFX07:16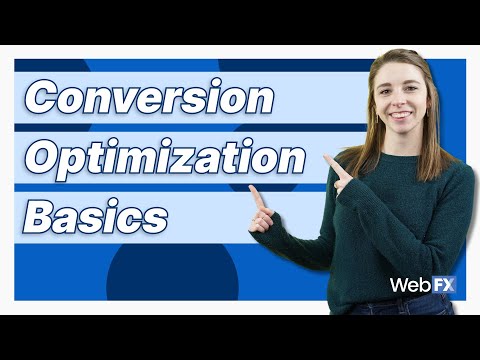 WebFX
Topics
Conversion Rate Optimization
Website Testing
Personalization
Video summary
The video discusses conversion rate optimization (CRO) which is the ongoing process of testing and implementing website changes with the goal of improving user experience and incrementally improving conversion rates. The video provides tips for getting started with CRO such as identifying pages with low conversion rates and using heatmap tools like Hotjar to see how people interact with the page. The video also talks about the importance of ongoing testing and personalization to deliver the right message to the right person at the right time. Overall, the video emphasizes the need to be creative and take risks in order to improve website conversions.
Frequently Asked Questions
What is a conversion rate?

It is a metric used in a variety of fields, from marketing to business development. It helps determine how successful your online advertising is.

How to calculate conversion rate?

In order to figure out your conversion rates, you'll need to gather data through your digital platforms and process it with tools like Google Ads and Google Analytics.

What types of conversion rates exist?

The most significant types of conversion rate metrics are new visitor conversion rate, exit pages, value per visit, cost per conversion, and return visitor rates.

How important is conversion rate?

Conversion rates are an essential metric in any modern business, regardless of the industry. They play an important role in marketing and business development.

What is a good online conversion rate?

The conversion rate you can consider optimal will depend on the industry and the website itself. In general, anything between two and five percent is regarded as a good online conversion rate.

How do you increase the conversion rate?

The best way to increase your conversion rates and therefore widen your customer base is to prepare adequate materials, strategies, and tactics.

How can a visitor increase the lead conversion rate?

A visitor can increase your lead conversion rates by simply visiting your website. Once they do so, they provide adequate data that can be processed and analyzed. The more data they provide, the better for your business.
Expert note
Conversion rate is the percentage of users who complete a desired action on a website. It's crucial for marketers to understand and optimize in order to increase profitability and customer satisfaction.

Andrej Saxon
Sales manager