Conversion rate optimization (CRO) helps modern businesses make their websites more functional, thus improving lead generation and driving more conversions. Anyone can become a potential customer once they visit your website – the trick is to know how to convert them and how to work with conversion funnels.
Today, most marketing teams are working around the clock on advertising conversion rate to drive more traffic toward websites, and they have high hopes that this traffic will result in a lot of qualified leads. The more a business website gathers such leads, the more it grows.
With that in mind, let's take a closer look at what CRO is, how to optimize your conversion rate, and more.
What is conversion rate optimization?
To better understand the conversion rate optimization process, we need to define what a conversion is. Each time website visitors complete a particular goal on your website, that is known as a conversion. This goal can be anything from making a purchase, signing up for a subscription or a trial, or something else.
That's how digital businesses turn visitors into potential customers. The main goal of conversion is to turn traffic into leads to improve the average conversion rate and generate more revenue. It's why modern marketing teams are constantly looking for innovative ways to improve their conversion optimization and generate more traffic to their sites.
The trick to improving your current conversion rate is in having a good conversion rate optimization strategy, and taking your customer support to the next level by providing your consumers with real-time support.
Digital businesses focusing on improving customer support and service can see an 11% higher average conversion rate.
With that in mind, CRO is best defined as the systematic process of increasing the percentage of potential prospects who complete a particular goal on your website.
CRO helps digital businesses better understand their customers, their on-site behaviors, what actions they take and why, and the things that are keeping them from completing specific goals on the website.
How to optimize conversion rate
Conversion optimization should be nothing more than your honest effort to provide everyone with a fantastic customer journey, from the moment they use the search engine, land on your landing page and all the way to the checkout. That's how you ensure your online marketing efforts are truly successful.
A high conversion rate is a clear sign of a customer-centric business and proof that your website is functional. The best way to optimize your current conversion rate is to use conversion rate optimization tools.
It's the most effective way to ensure your qualified leads convert to meaningful actions. Start working on your CRO by optimizing your website. To do that, you need to make sure your website has a quick load time, and your CTA button is clearly visible and easy to find.
Stand out from your competitors with a strong customer service culture​
Make your checkout process as simple as possible, and make sure your customers get omnichannel customer support. You also need to think about landing page optimization to ensure that your content displays correctly on both desktop and mobile devices.
Consider the following steps to achieve the highest conversion optimization:
Set lower prices for your products/services to attract more visitors and beat your competitors;
Improve the functionality of your website by ensuring all your web pages are fully functional and are loading fast enough;
Offer rewards such as freebies and free shipping and other extra incentives to increase both conversion and customer loyalty;
Make your offer more competitive;
Use attention-grabbing CTAs and internet marketing elements;
Simplify your checkout process;
Enable self-service.
Show customer testimonials and user feedback
How long should you let your conversion optimization experiments run?
Conversion optimization is often an ongoing process similar to search engine optimization. When it comes to the length of your A/B conversion tests, there is no one-size-fits-all answer here, and there is no average either. According to many CRO service providers, it is possible to perform your conversion optimization tests with low-traffic websites. However, the problem is that you'll get data that may be misleading.
On the other hand, your experiments can take months to provide accurate data. The length of your conversion optimization experiments depends on the steps of CRO you took. These steps will directly determine the average time for the test.
Since your CRO depends on the quality of user experience and customer experience you provide, you should take your time with user testing and go over multiple user journey scenarios to understand on-site user behavior and get the most accurate results.
CRO can also help ensure your brand receives positive customer reviews. Here is a list of factors that can help you discover the optimal time for your user testing:
Existing conversion rate;
Minimum increase in conversion you're hoping to achieve;
The percentage of individual users included in your experiments;
The average number of potential prospects getting to your landing page you're experimenting with.
Limitations of Google Analytics and Adobe Analytics for conversion rate optimization
The key to successful optimization isn't understanding just in knowing how your visitors get to your landing page but in knowing what they do while on your site, their behavior, preferences, habits, etc. To understand that, you need user data to show what to optimize and who to optimize for. It's an essential element of developing a successful CRO strategy.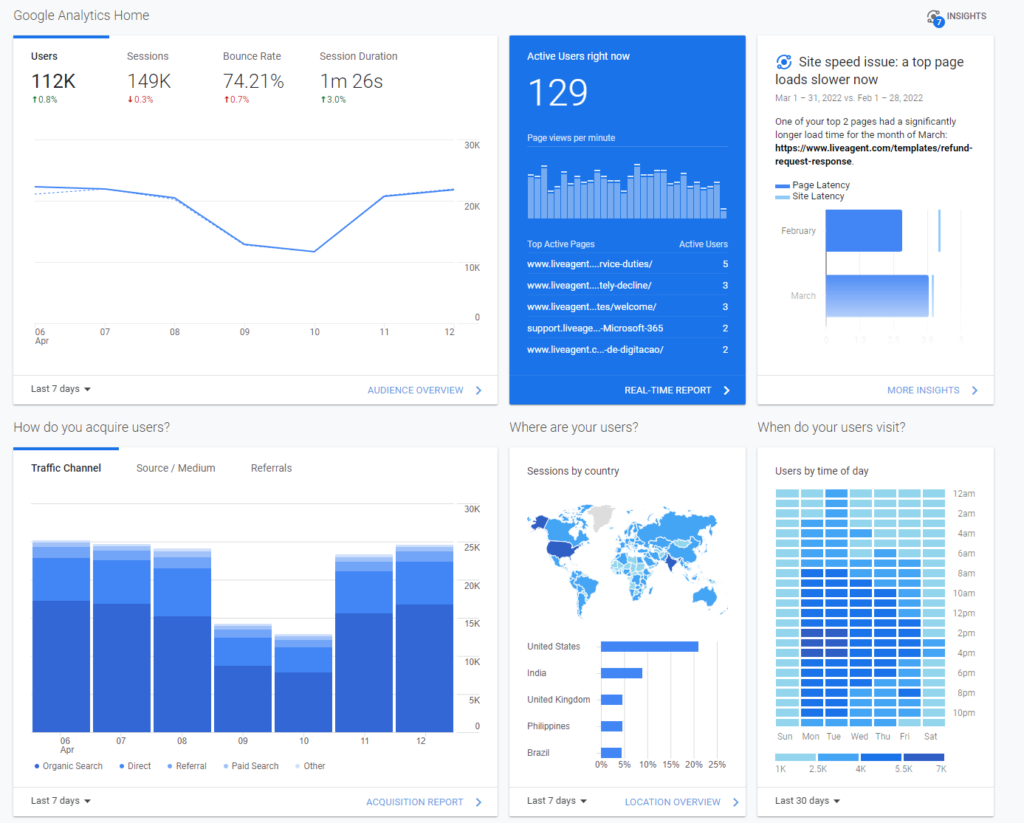 Data gathering, analyzing, and conversion rate optimization tools like Google Analytics and Adobe Analytics can help you create an analytics-based CRO strategy that will deal with:
The main web pages your visitors land on first;
The features they engage with;
Pages where they spend the most time;
The channel that brought them there;
The links they used to get to your site;
The browsers and devices they use.
While this all looks great, this raw data and heat maps alone aren't enough for you to improve the user experience or determine what brought a potential prospect to your website. Analytics tools allow you to do quantitative analysis and find out how users interact with your website, but they can't tell you why they do what they do. You need qualitative analysis for figuring out their behavior and purchasing decisions.
Such analysis will tell you:
Why do your visitors engage with your site?
What made them land on your site?
What page, product, or service appealed to them the most?
What makes them believe your site has something your competitors don't?
How do they see your brand in their customer reviews?
How do they describe interacting with your services, products, and brand?
How do your products/services address the main pain points of your target audience?
Once you have this information and combine it with your analytics data, it will be much easier to understand how to optimize your website to better serve your target audience.
Try LiveAgent Today
LiveAgent is the best-rated and most reviewed all-in-one help desk software.
Frequently

asked questions
What is conversion rate optimization?
Conversion rate optimization is a process of increasing the percentage of visitors that complete a particular goal on your website to allow you to convert them into customers. These efforts often include reducing bounce rate, or shopping cart abandonment rate. The conversion optimization process can include multivariate tests, tracking micro - conversions, and other tactics.
How do you optimize conversion rate?
The first step to optimize your conversion rate is to re-evaluate the offer on your website to see how functional your website is and how competitive your prices are. The next step is to optimize your website by checking your CTAs, testing different web elements, and ensuring your content is fully optimized. The best way to optimize your conversion rate is to provide real-time, omnichannel customer support and simplify your checkout. When you combine all these actions, you should see your conversion rate go up.
What are the limitations of Google Analytics and Adobe Analytics for conversion rate optimization?
Google Analytics and Adobe Analytics allow you to gather raw data through quantitative analysis. However, the problem with raw data is that it can't answer why your consumers do what they do or what made them land on your website. Analytics tools only allow you to understand how users interact with your website, but they can't help you understand the reason behind the users' actions.
How long should you let your conversion optimization experiments run?
There is no average time when it comes to the length of your conversion optimization efforts. The longer you run your tests, the more data you gather.