What are compliments?
Complaints and compliments are great ways to explain feelings about a company, products, or services. Compliments are the opposite of complaints. Receiving compliments from customers is motivating for customer support staff, and managers and it shows that the customer was really satisfied. But it is necessary to keep updating skills, technology, and knowledge.
Although positive comments from customers feel great to read and respond to, don't forget that compliments are usually not the only feedback you receive. Take into account all the customer feedback and always work on improving your service.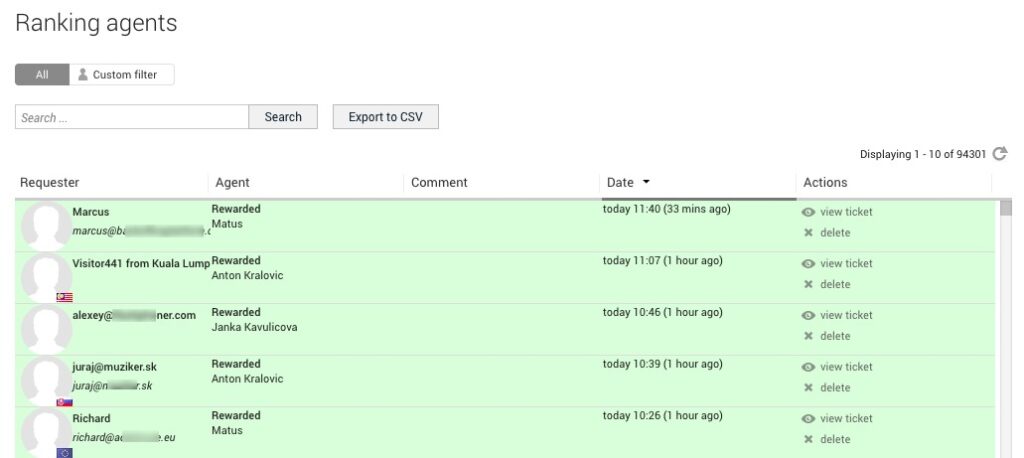 Frequently asked questions
What are compliments?

Compliments are customer praise that a company can receive when the customer is satisfied, for example, with customer service. If your service is top-notch, there is a chance that customers will leave praise. This is the best feedback from your customers.

How can customers give compliments?

Clients may have several ways of giving compliments. Depending on the communication channels the company operates, the customer can, for example, leave a review on Google or on Facebook, write an email directly to customer service, write in a chat or by phone.

How should a customer service agent react to compliments?

Good response to compliments is to thank the client. This is the first step to making the customer even more appreciated. You can also consider whether we want to offer such a customer a discount or a gift of permanent value.
Expert note
<p>Compliments may seem small, but they have the power to make a huge impact on customer satisfaction and loyalty. Don't underestimate the value of expressing gratitude and appreciation for your customers.</p>

Andrej Saxon
Sales manager