What is caller tracking software?
This software collects and records various information from inbound calls. Analyzing this data allows marketers to develop highly targeted marketing tactics. Using this software, you can find out what the call was about, how the caller got your number, and the outcome of the call.
Using a customer tracking system helps businesses connect online and offline marketing efforts. Similar to visitor tracking, data obtained through this method can be used in search engine optimization (SEO), various marketing campaigns, social media, or offline ad campaigns, as well as in future phone calls.
How does caller tracking software work?
The tracking software assigns either a local or a toll-free number to a business phone line. When the next call happens, it routs callers to the assigned phone line. You can decide where you would like to send the calls: the marketing department, sales team, or even your cell phone. Furthermore, you can decide which marketing campaign you tie your phone number to. This helps with later call analysis. Is the call tied to the newsletter you have sent? Or does it come from your website's landing page?
Once you have all of this set up, the caller tracking software will collect data to provide further caller insights.
Data you can gather include:
caller information – name, location, etc.
call details – date, call duration, etc.
call source – SEO, email marketing campaign, etc.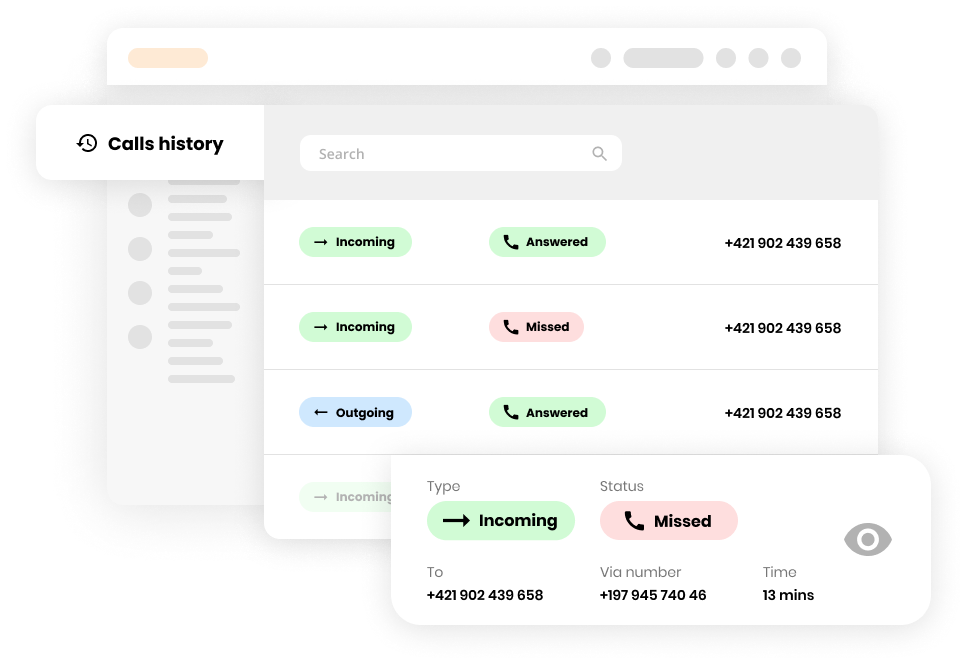 How can caller tracking help with my marketing decisions?
The caller tracking solution allows your marketing team to analyze phone conversations. The data they can gather helps them create a better caller experience for the customers. Advanced call tracking ensures that marketers can use real-time reporting to optimize paid search and other digital marketing strategies. It also provides further data for measuring marketing ROI and increases ROAS.
Furthermore, you can add all the information continuously to the caller profiles, so you have all the details in one place for every conversation channel. Therefore, not only will your team have a lot less trouble finding the data they need, but also their marketing effectiveness will be improved.
What are the benefits of using caller tracking software for your business?
Analyzing the data you gather helps tremendously with understanding the performance of your marketing campaigns. With tools like chat embedded tracking, you can also track customer conversations across multiple channels, including social media and chat support. Having insights on all the aspects of your marketing efforts can drive higher conversion rates and grow revenue for your business.
The best telemarketing software is cloud-based and allows marketers to study customers' journeys and tie them to specific campaigns. Google Adwords allows you to create highly targeted content and advertisements based on these findings. This allows you to reduce the cost-per-click (CPC) and cost-per-ad (CPA).
Additionally, by knowing which channels work best for your business, marketers, and agents can focus more on converting prospects into paying customers as well as tracking conversions. Also, having detailed knowledge about the conversations with your customers enables you to provide the best customer service possible.
What are the types of caller tracking software?
There are four types of caller tracking software.
1. Call-back function
It is an internet-based solution. A company creates an advertisement that prompts the prospect to provide their phone number. The call-back software collects this information so the sales representatives can contact the lead.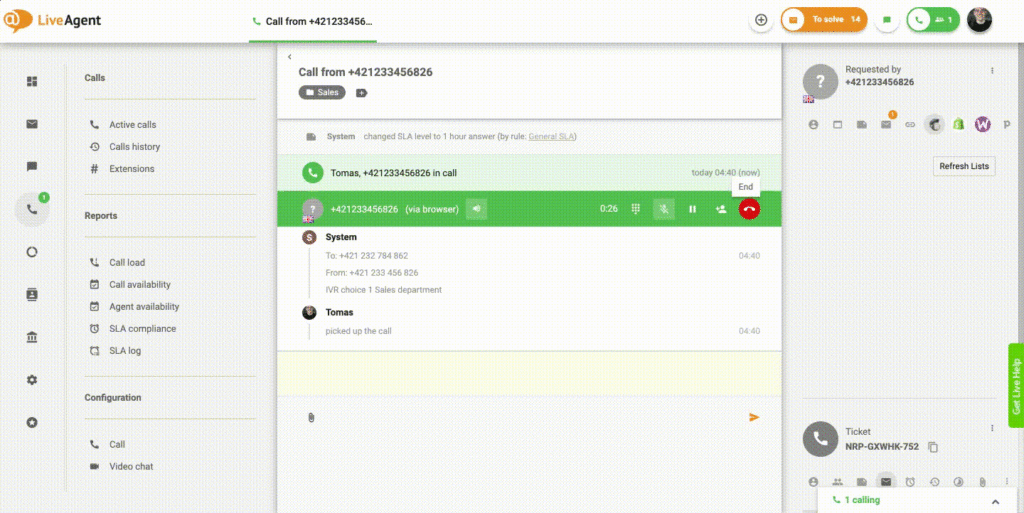 2. Call number tracking
This tracking system provides companies with multiple numbers to track their marketing efforts both online and offline. This helps marketers determine which channels attract the most prospects.
3. Dynamic call tracking
This software allows for programming websites to swap phone numbers for different users every time the page loads. These numbers are displayed to potential leads based on predefined criteria.
There are two types of dynamic call tracking:
channel-based tracking – This software collects information about leads based on the channel they found your business through. Well-known examples of this system are Google AdWords and Bing Ads.
unique session tracking – This system collects information about a lead's session over time. It allocates a unique number to each session and this way it can pinpoint where exactly the lead was on your website when they made the call.
4. Static number tracking
It is usually utilized in offline call tracking. The company provides a different number for each marketing channel – newsletter, ad on TV, billboard, etc.
What should you look for when choosing a caller tracking software provider?
Various providers have different options to choose from. It would help if you did your research to find which tracking provider fits your business needs the most. Find out how much they charge for a user per month and whether they have an unlimited users option.
Read user reviews online and cross-reference them with other sources. Consider which aspects of the reviews apply to your business and concentrate on finding out more about those.
Improve your customer service
LiveAgent gives you possibility to choose from plenty of useful features and integrations which will make your business thrive. Curious about all the opportunities?
Frequently Asked Questions
What is caller tracking software?

This software collects information from inbound calls. Some types of this system also record the incoming calls for later analysis and conversion tracking. Caller tracking software obtains information about the geographic location of the caller, their phone number, etc. Using this software helps marketers combine their online and offline marketing efforts.

How does caller tracking software work?

The caller tracking software assigns a number to a business phone line.  When the lead calls, the system routes the call to the assigned phone line. You can set where you want to send the calls: marketing department, sales team, etc.

What are the benefits of using a caller tracking software for your business?

Being able to analyze data obtained through the tracking features allows marketers to match leads to the marketing campaigns. This helps them to understand marketing ROI for each channel and set the budget accordingly. Understanding data this tracking software provides also allows marketers to concentrate on improving the marketing messages and creating highly targeted campaigns. It also assists customer support teams in providing the best service and increasing customer satisfaction levels. Having real-time insights allows them to handle inbound phone calls effectively through the whole customer journey.
Expert note
Caller tracking software collects and records information from inbound calls to help develop targeted marketing tactics. It allows businesses to connect online and offline marketing efforts.

Andrej Saxon
Sales manager