What are call center tools?   
Call center tools are business tools that sales agents, technical support agents, and other service teams use for inbound and outbound calls. The most helpful tool is call center software, but there are many different pieces of equipment for streamlining internal and external communications, such as call recording solutions. 
Whether you need call center software for a small business or extensive call center equipment for a large enterprise, the right call center tool will make all the difference. With a high-quality customer service tool, you can boost agent performance, productivity, and customer service experience.
What are the tools a call center should have?
Tools and equipment used in a call center are often a blend of call center hardware and software. When it comes to hardware, modern call centers need computers or laptops and headsets with quality microphones.
As for call center software, there are plenty of different business tools to choose from, each with its unique set of features. Some of the most important call center tools include:
One software that offers all of these tools is LiveAgent, an all-in-one call center solution. It's a help desk and self-service tool with built-in call center software, live chat, a ticketing system, real-time analytics, and many other advanced features. It can help you manage a multichannel contact center with a self-service portal that allows customers to resolve issues independently.
LiveAgent | Call center software in your helpdesk | Live Agent02:03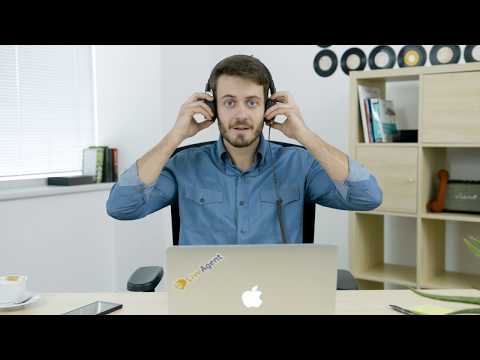 Live Agent
Start your free trial today
Learn all about LiveAgent and how it can help you improve your call center customer service.
What is the best call center software?
The best call center software has many features that streamline incoming calls, outgoing calls, customer tickets, and call center managers' and agents' day-to-day operations.
When choosing the best call center software, make sure it offers:
An inbound call center
An outbound call center
A virtual call center
VoIP calls
Self-service solutions
Mobile platforms (e.g., a mobile app)
Computer-telephony integration (CTI)
Third-party integrations (e.g., CRM, email inbox, social media, and live chat)
Third-party applications will help you optimize operations and leverage analytics tools for improving productivity, efficiency, and overall customer journeys. Meanwhile, self-service options are ideal for finding solutions to fundamental issues that customers can resolve independently. If they need to resolve complex issues, they can always request a live call with an experienced agent.
Which tools are best to boost the agent's productivity?
Interactive voice response (IVR) – allowing customers to interact with an automated system before connecting with a live call center agent.
Automatic call distribution (ACD) – receiving inbound calls automatically and distributing them to available agents.
Predictive dialing – making automatic outbound calls based on agent availability and answer time.
Advanced skills-based routing – assigning incoming calls to the most suitable agents based on agent experience.
Call scripting – using a written script to resolve common issues, personalize responses, and maintain consistency.
What is the importance of call center quality assurance?
Call center quality assurance is important for monitoring customer service agents' performance and improving the overall service quality. By monitoring every customer interaction, you can gain a clear insight into what works and what doesn't.
Some of the key benefits include:
Identifying potential areas for improvement
Providing high-quality service
Better customer experiences
Customer satisfaction and retention
Increased conversion rates
Customer loyalty
Ensuring regulatory compliance
How much does call center software cost?
The cost of a call center solution primarily depends on the call center features it offers. While there are excellent free tools, they typically have limited capabilities, so a paid tool might be a better option, primarily if you handle high call volumes. To be sure you get all you need and don´t ruin your bank account, it's best to do research on call center software prices and compare what each individual software can offer to let your business grow.
Call center software can cost anywhere between $15 per month per user to a whopping $300. Most tools also have per-minute fees, which are typically around one-hundredth of a dollar. Others also provide certain free minutes per user.
LiveAgent doesn't charge extra per-minute fees. There are no setup fees, no contracts, and no credit cards required. You pay as you go, and you can cancel anytime.
Our pricing starts at only $9 per user per month for email ticketing. Our multichannel live chat and ticketing solution costs $29 per month per user, while the all-inclusive help desk software with 180+ features costs $49 per month per user. We also offer a free plan with some limitations.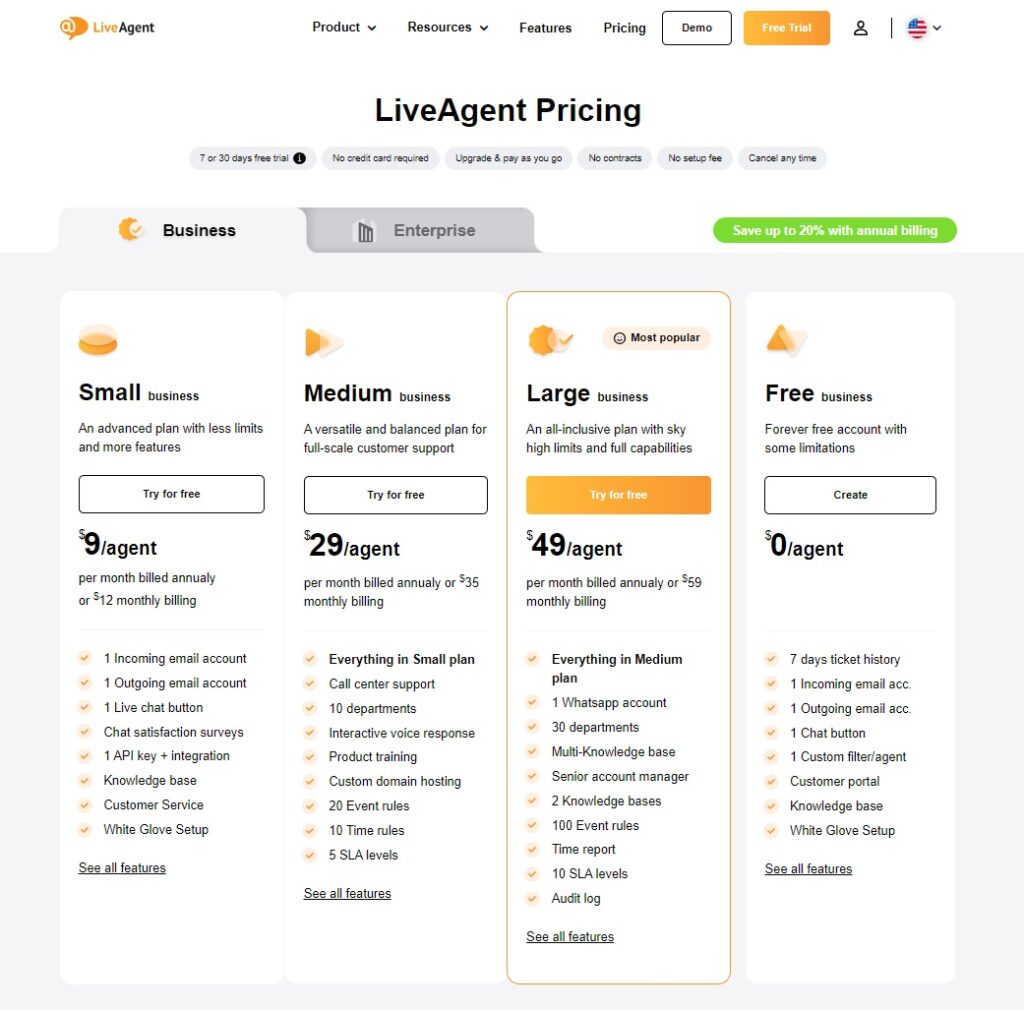 Try LiveAgent today
Discover all call center tools that LiveAgent has to offer.
Frequently Asked Questions
What are call center tools?

Call center tools are tech tools for streamlining incoming and outgoing calls, monitoring and improving agents' performance, and providing excellent customer service.

What are the essential tools for a call center?

The most important call center tools include help desk software, CRM solutions, workforce management tools, VoIP tools, and call center software, a set of applications with advanced call center features for omnichannel communications.

What is the best call center software?

Which tools should I use to boost agent productivity?

Call center tools that come with automatic call distribution, IVR, predictive dialing, call scripting, and advanced skills-based routing are some of the best for supercharging agent productivity. They enable agents to work efficiently, improve average handle time, and solve problems based on skills and experience.

What are the benefits of call center quality assurance?

Call center quality assurance enables keeping track of all communications to assess agents' service quality. It helps call centers improve, meet customers' needs, retain customers, and inspire their loyalty.

How much does call center software cost?

Depending on the communication tools and call center features, call center software can cost from $15 per user per month to a few hundred dollars. LiveAgent offers free accounts with limited features, while our paid plans with advanced features start at $15 per user per month. There are no extra per-minute charges or any other hidden costs.
Expert note
<p>Call center tools are essential for streamlining internal and external communications to boost agent performance, productivity, and customer service experience.</p>

Andrej Saxon
Sales manager