What are business rules?
Avoid customer representative dissatisfaction from doing the really boring work. Let some processes to run automatically. Set up business rules in your help desk. Rules help you to make preordained actions in software. Set up conditions and when they met, an action is made. Business rules are often used to transfer a ticket, change ticket priority, send answer, change SLA level, add or remove tags and much more. They save time and bring many benefits. They help agents to stay concentrated.
Learn more about rules in LiveAgent.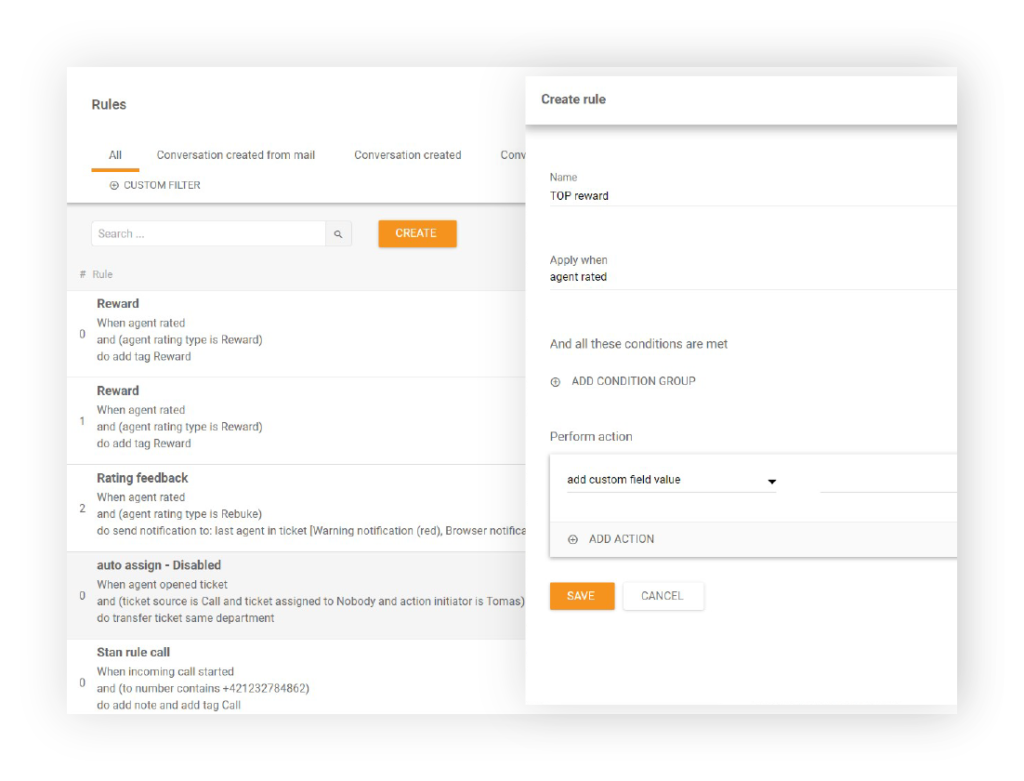 Watch a video about business rules
Business rules are a set of conditions defined to help streamline and automate business processes. LiveAgent help desk software takes advantage of these rules to ensure efficient customer service and ensure that customer inquiries are addressed in a consistent manner. With LiveAgent, tickets can be automatically assigned based on business rules, ensuring faster response times and improved customer satisfaction. Business rules can be customized and modified to suit the specific requirements of the organization using the help desk software.
What are Business Rules? | IBM Technology13:59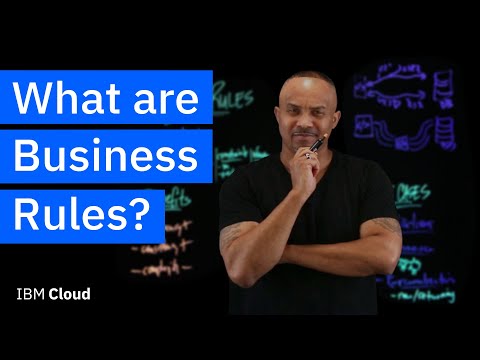 IBM Technology
Topics
business rules
application development
secondary engine
efficiency
consistency
complexity reduction
use cases
Video summary
In this video, Jamil Spain, a developer advocate with IBM Cloud, talks about business rules and their importance. Business rules are the everyday logic that gets programmed into actual applications. Spain explains that business rules are not to be confused with business requirements, which are the output of what you are developing the application for. He talks about how having a secondary engine, code classes or some type of interface, helps in making changes in one place in case of updates or changes. Spain mentions that there are obvious benefits to re-architecting the application, such as efficiency, consistency, and decreased complexity. Finally, Spain talks about some use cases where business rules can be applied, including web application projects, government committees, and insurance claims processing.
Frequently Asked Questions
What are business rules?

Business rules contain detailed instructions on how to perform daily tasks. You can also create rules in the LiveAgent panel. Thanks to this, you will have the possibility of more automated activities. Business rules are usually used to send a ticket, remove or add tags, as well as change the SLA level.

How to create business rules?

To create business rules in your panel, you must go to 'Configuration'. Then select the 'Automation' and 'Time Rules' tabs. Thanks to the rules, you can define what kind of tickets should go to specific departments, what tags are to be matched with them, and when the system is to mark tickets as spam.

Why are business rules important?

Business rules are important because they support work automation even more, so that agents do not have to perform unnecessary work and are more effective. Effective rules also help give guidance on how the work should be conducted.
Expert note
Business rules provide structure, guidance, and consistency for a company's success. They automate processes and improve efficiency, ultimately leading to better customer satisfaction.

Andrej Saxon
Sales manager