What is a brand?
Branding or a brand is a business and marketing term. It refers to the practice that helps a target audience instantly recognize a business, individual, or product. Brands shape potential customers' perceptions of a company and create recognizable identities in the marketplace.
Components of branding include the company's visual identity like logo, design, colors, company culture, message, and much more.

For large companies, corporate branding tends to be a widespread operation across multiple marketing departments, teams, and many communication channels. However, even small businesses can build a recognizable brand with a striking visual identity. Using various modern successful branding tactics and utilizing communication channels like social media are great tools to use thanks to their accessibility and low cost.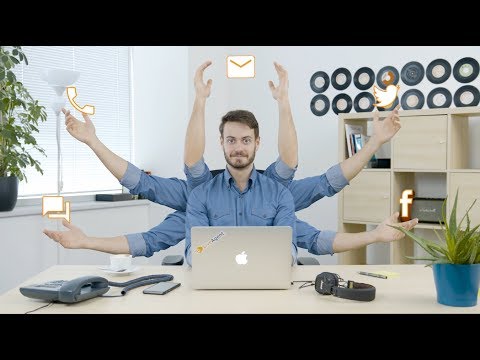 Benefits of having a strong brand
Building a brand isn't always the easiest of tasks, however, it can be a very rewarding one.
Recognition – With a strong brand you're easily recognizable among consumers which can give you a competitive advantage in the marketplace.
Customer loyalty – When clients know and align themselves with your brand, they are more likely to become a loyal audience. Often they don't hesitate to make repeat purchases even at higher costs when they trust the company.
Increased credibility – To gain credibility in your industry, you need two things: strong branding and amazing customer service.
Customer engagement – Your audience is more likely to engage with a business that has a distinct visual identity and values that they align with and relate to. They stop seeing you only as a "vendor", and they interact with you on various communication channels like social media as an entity they can trust.
Attracts new talent – Many talented employees decide to apply for jobs based on the company's values, culture, and branding.
Confidence – Successful branding allows for not only confident customers, but also employees, business partners, and owners. Being sure about a company makes customer journeys and purchasing, investments, and overall operations much easier and more pleasant.
Make you brand more visible
LiveAgent gives you plenty of customer service tools, making your communication with clients faster and more efficient than your competitors'
Frequently

asked questions
How to build a brand?
Branding should be thoughtful and should focus on specific steps. Research your target audience and then develop a branding strategy that best aligns with it. Everything from visuals and slogans to company culture is a part of branding. Once you have your brand, it's time to promote it. The communication channels you use depend on your target market and the type of branding you've decided to go for.
Why is a strong brand important?
First of all, having a recognizable identity increases client recognition. Moreover, your strong brand can be a solid competitive advantage in the market. Strong brands tend to share values with the customers and attract a vast following, which results in building a loyal community around the brand. Better credibility increases the willingness of customers to buy and interact with the brand. Companies with strong branding usually also receive many CVs of talented people that align with them and wish to contribute to the company.
What is a brand?
A brand is how an organization, company, or person is perceived by the clients, marketplace, and all those who have experience with it.