What is a base agent?
Agents that are part of the regular billing cycle can also be referred to as base agents. These employees are part of the business's day-to-day operations and, as opposed to temporary agents, are part of the company long-term.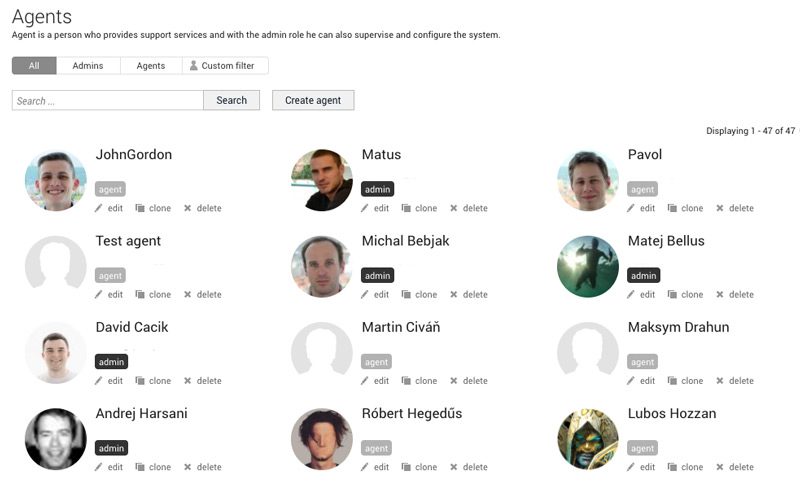 Benefits of base agents
When you have a base agents group, it can bring many benefits to your business.
Stability – Once the team is used to one another, understands the workflow, and knows the customers, it provides stability for your company. Not only is it easier for them to communicate with each other, but they are also more likely to provide effective customer service and stick to business goals.
Budgeting – Allocating the budget for agent training, while having a team with knowledge and skills to build on, is way easier. Having to organize expensive training over and over again is not the most budget-friendly option, so a trained agent base can save your business a lot of resources.
Better customer experiences – When you have experienced customer service representatives they can provide the best service and increase customer satisfaction scores.
Lower agent turnover – Agent turnover is one of the productivity metrics in a contact center environment. When this metric is low, you can build a stable customer service team.
Higher productivity – Having agents familiar with the company, each other, products, and customers allow them to provide more efficient service and keep up the productivity.
Improve your business
LiveAgent offers numerous useful features and integrations that will make your customer service more efective than ever before.
Frequently Asked Questions
Who is a base agent?

Base agents are long-term members of the team. They are a part of a regular billing cycle in a company.

How to access information on base agent in LiveAgent?

If you want to access information about the base agent in LiveAgent, you must go to the Agents tab. There you will find detailed information on agents.

Why is a base agent important?

Base agents are important because they work with clients regularly, not just occasionally. Thanks to their experience, customer service can be taken to a higher level, and customer satisfaction may increase while keeping the costs low.
Expert note
<p>Base agents provide an affordable option for businesses seeking to improve their customer service capabilities. However, their requirement for a minimum of five agents may not be ideal for small businesses with limited staff.</p>

Andrej Saxon
Sales manager