What is an audit log?
Track the account and changes made by users and your customer representatives staff. Audit log is a chronological set of records. This documentary evidence of activities automatically tracks actions like: user logging in, user viewing ticket, tags changed, user left ticket, ticket ranking, ticket voice message, ticket transfer and much more. In your LiveAgent you can use audit log custom filter, that display only a certain activities or selected customer representative.
Learn more about Audit log in LiveAgent.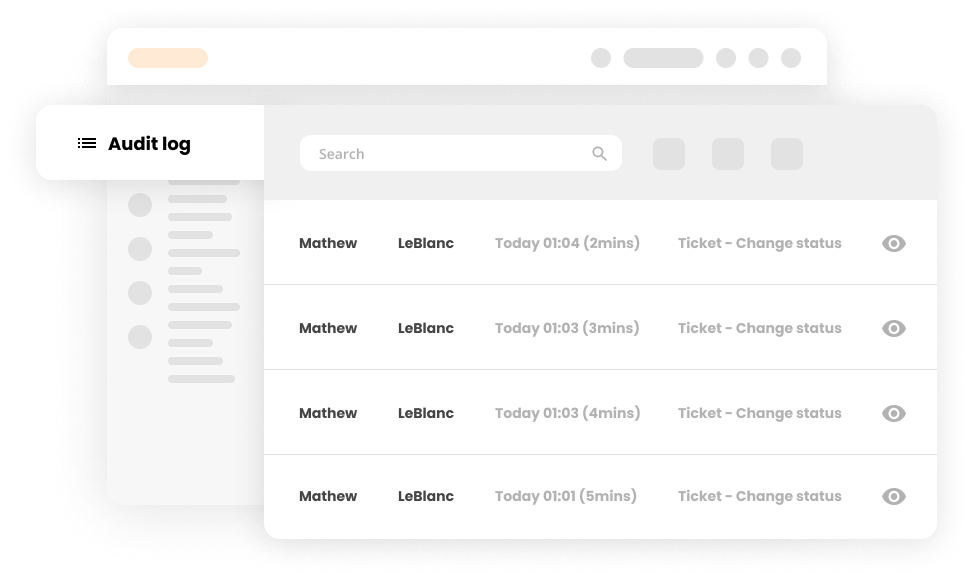 Frequently

asked questions
What is an audit log?
Audit log, also known as the audit trail, is a record of events and changes. Usually these are events related to a sequence of actions or a specific activity. This allows you to track the changes that have been made by agents to a specific ticket.
Who can issue audit logs?
Audit logs can be issued by any agent that serves clients. This allows you to track specific actions or actions taken in relation to a customer.
How to check audit logs in LiveAgent dashboard?
To check the audit logs in the LiveAgent panel, click 'Configurations', then go to the 'Tools' tab and select 'Audit log'.