Using WhatsApp for customer service is an excellent way to create a direct communication channel between you and your clients. Apps like WhatsApp and WhatsApp Business have been rising in popularity among contact centers for their wide availability and the informal environment they can create. Customers like to engage and communicate with real people. Instant messaging apps provide a convenient opportunity to make a person-to-person customer experience.
Why is WhatsApp great for customer service?
There is no doubt that WhatsApp is becoming a fairly common business tool these days. But why? What is the reason this popular messaging app has won over so many customer-centric businesses?
Let's have a look at some of the reasons why companies turn to this messaging channel.
WhatsApp's popularity
WhatsApp is the number one messaging app in more than 100 countries. With a whopping 31%, WhatsApp is a market leader that shows no signs of slowing down. It makes perfect sense for customer service agents to use it as one of the primary communication channels. Due to its wide availability and convenient team inbox, WhatsApp can help customer support agents cut down response times and keep their customers satisfied at all times.
It can be integrated with other channels/apps via API
Another reason why companies like to use WhatsApp as a customer service channel is how easy it is to integrate with other channels and applications. There are three main ways to integrate WhatsApp with other platforms. The first one is to use WhatsApp API to connect the app to your existing system. This is a popular option as it is simple and accessible even for the less tech-savvy users.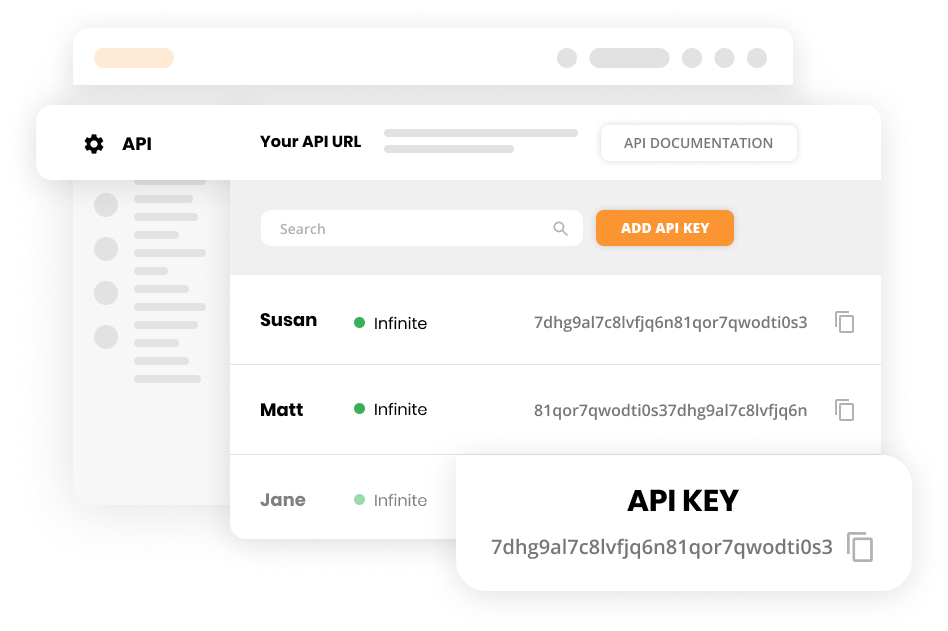 The second option to integrate WhatsApp as a business feature is to add a customized WhatsApp widget to your platform. Finally, you can integrate a pop-up form on your website to collect customers' WhatsApp numbers.
Better employee experience (Internal communication)
Many companies don't involve WhatsApp only in their customer service strategies. Using it as an internal communication tool provides a great opportunity for your employees to stay in touch. Nobody likes receiving tons of emails at work. Sometimes it may be difficult to discern funny messages between co-workers from serious business matters when your email inbox is flooded by heaps of messages. In contrast, WhatsApp lets you create separate groups where you can talk with your co-workers back and forth without missing any important customer interactions.
Multiple message format options
WhatsApp allows you to format text within your messages. This way you can add a touch of personalization to your customer communication. You can use this functionality both on Android and iPhones.
Is WhatsApp the future of customer support?
In recent years, instant messaging platforms have been the most preferred channels of communication for many customers. Thanks to their wide availability, messaging apps have become an essential part of many businesses' customer support efforts.
WhatsApp combines many key aspects of customer communication and keeps it at your fingertips. You can create real person-to-person relationships with clients just by staying in touch and providing personalized service.
On top of that, messaging apps allow for quick replies thanks to features like automatic messaging. Similar features help increase customer satisfaction and loyalty while dispelling preconceived notions about customer support being unreachable and frustrating to deal with.
What are the benefits of providing customer service through WhatsApp?
From what we talked about earlier in this blog post, it's probably clear that we consider WhatsApp a valuable asset for all customer support agents. If you are not on board yet, let us show you some of the benefits this powerful tool can bring to your customer service team.
Powerful customer connections
We have touched on this briefly before, but it can't be overstated how important it is in the customer service field. Building a loyal customer base is impossible without creating powerful and meaningful relationships with clients. In this day and age customers are looking for more than just robot-like replies via email once a day with generic updates on their support tickets. Feeling the connection with human agents is essential for them to not only relate to your business but to feel like they are a part of your company culture.
Customer journey tracking
WhatsApp offers a unique opportunity to guide clients throughout their customer journey. This way your entire team can become a part of the customers' purchasing decisions. They can spot any hiccups along the way. Customers can shoot your agents a quick message any time they need help which allows you to better understand their pain points, preferences, and overall purchasing behaviors.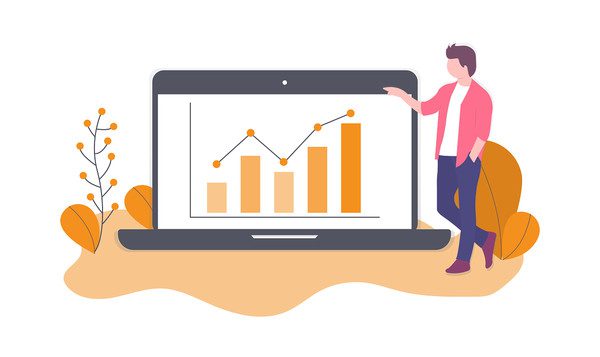 Customer satisfaction and loyalty
Customer loyalty goes hand-in-hand with positive customer experiences. If you want to boost customer retention and eliminate churn, you need to create an environment where your clients feel listened to and appreciated. Resolving customer inquiries via WhatsApp is an excellent way to facilitate such an environment.
Revenue growth
Keeping customers satisfied pays off. When you have a loyal customer base, it not only brings in more profits for your business but can also decrease some of the marketing costs. Everybody has tried a company or a product their friends or family members recommended. This word-of-mouth marketing is a great opportunity to widen your reach and grow your revenue.
How to provide great customer service using WhatsApp?
1. Create a WhatsApp profile
Set up a business profile where clients can reach you. Simply fill out your contact details and business hours, and you can start chatting. Keep it professional but don't make it seem unapproachable. Your social media accounts should be a friendly space for clients to interact with you and enjoy personalized interactions with your agents.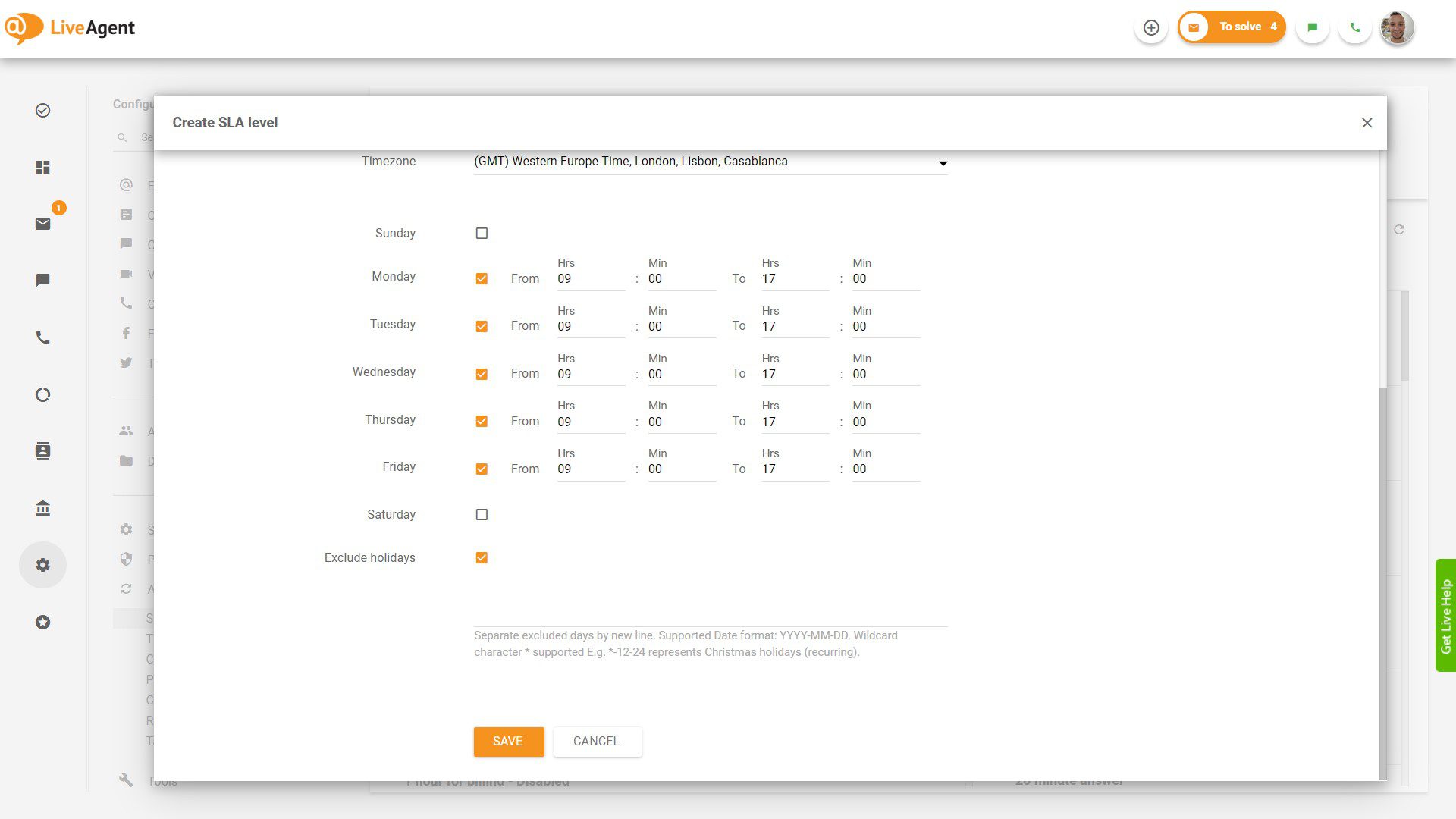 Additionally, WhatsApp can be used to highlight products and services you offer, share status updates, answer common questions, and send other types of messages to your customers.
2. Notify your customers that you are available on WhatsApp
While you don't have to scream from the rooftops, you should let your customers know you have a new messaging platform where they can reach out. They won't forget to add you to their contact list, so they can message you whenever they need help or have questions.
3. Integrate your help desk software with WhatsApp
If you want to stay on top of your game, don't forget to integrate WhatsApp with help desk software. With a help desk solution like LiveAgent, all your customer interactions turn into tickets that are assigned to the customer care team. This way, no customer query is left unanswered.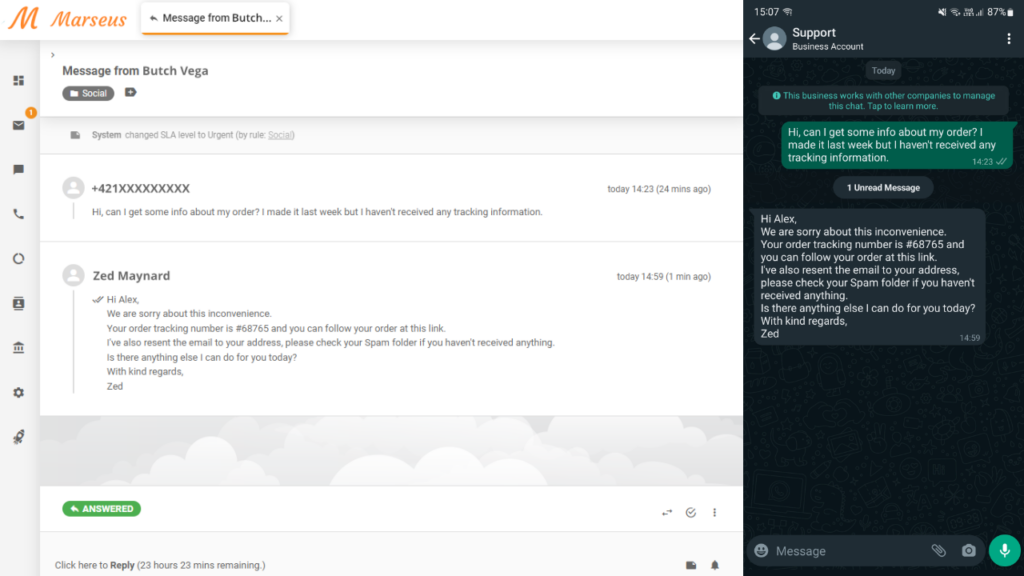 Integrating WhatsApp with LiveAgent is a simple task.
Go to your LiveAgent account and click on Configuration. In the left-side panel select WhatsApp and hit the Enable WhatsApp button. Then, go to WhatsApp numbers and click Add a new number. This is where you'll enter your Twilio or 360dialog account details. Save the configuration and you are good to go.
Integrate WhatsApp with LiveAgent
Check out LiveAgent's brand-new WhatsApp integration and start providing the best customer experience to all your clients.
4. Automate the most common tasks using help desk software
Providing human touch in customer communication is undoubtedly an essential part of excellent customer service. However, why not use a bit of automation if the option is there? Automating menial tasks can help your agents focus on more demanding issues and prevent employee frustration. Furthermore, automation reduces human error which can save both time and resources.
In LiveAgent, you can set up various automation rules to improve your response rate and keep your help desk efficient.
5. Utilize WhatsApp templates
Otherwise called Highly Structured Messages are a type of messages businesses can use to send out notifications, customer satisfaction surveys, and other frequent messages. Setting up WhatsApp templates with certain frequently used content saves a lot of time. Sending relevant variable parameters is easier than recreating whole messages during API calls each time you use the same message content. You can use these predefined WhatsApp templates also in LiveAgent.
6. Surveys (ask for feedback)
It's not a secret that customers expect businesses to take action on their feedback. For them, a customer satisfaction survey is often the way they can let you know about their pain points and issues. On the other hand, for companies, customer feedback is an invaluable source of actionable data. WhatsApp is a great tool for collecting customer feedback, sensing their mood, and addressing any issues via two-way communication.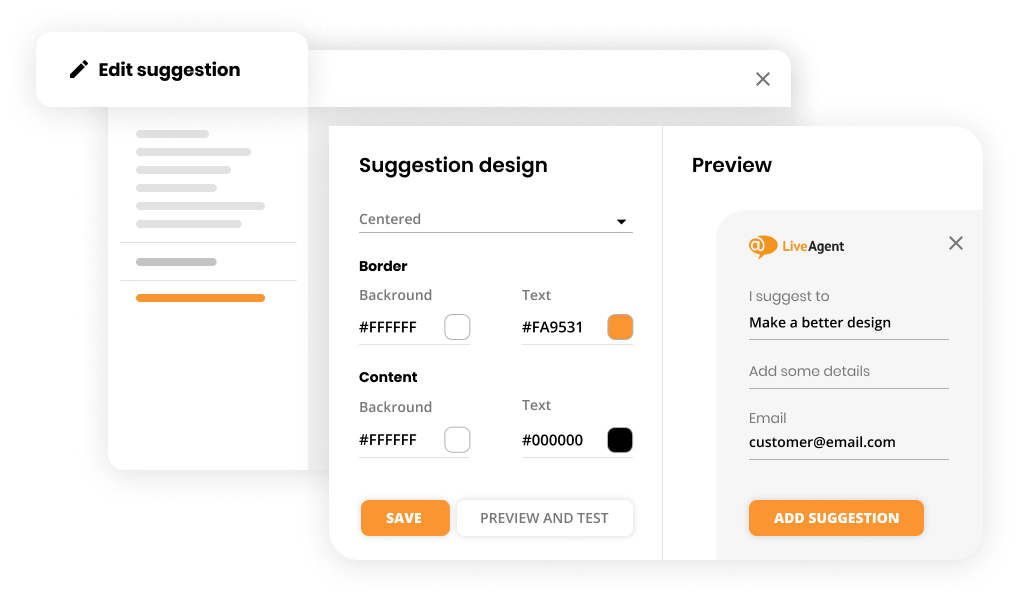 The Businesses that use WhatsApp For Customer Service – Examples
Let's have a look at some examples of well-known businesses that use WhatsApp as their customer service channel.
1. KLM
KLM Royal Dutch Airlines uses WhatsApp for customer communication together with other social media channels. They offer 24/7 customer support, plus you can receive flight information and updates directly to your mobile phone through WhatsApp.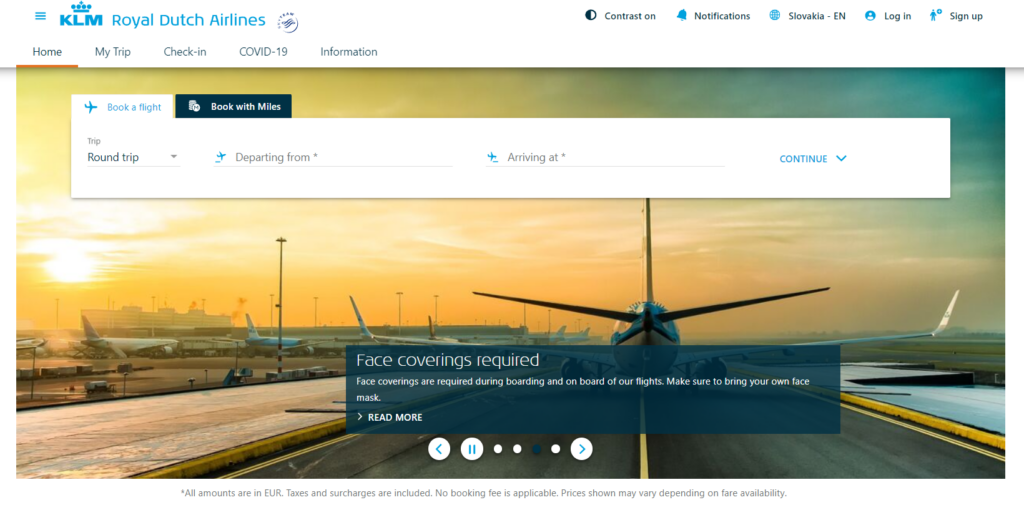 2. Adidas
This retail giant uses WhatsApp not only for customer service but also as a successful marketing channel. Starting in 2015, Adidas has been using this platform for one-to-one customer communication as well as for promoting various marketing campaigns.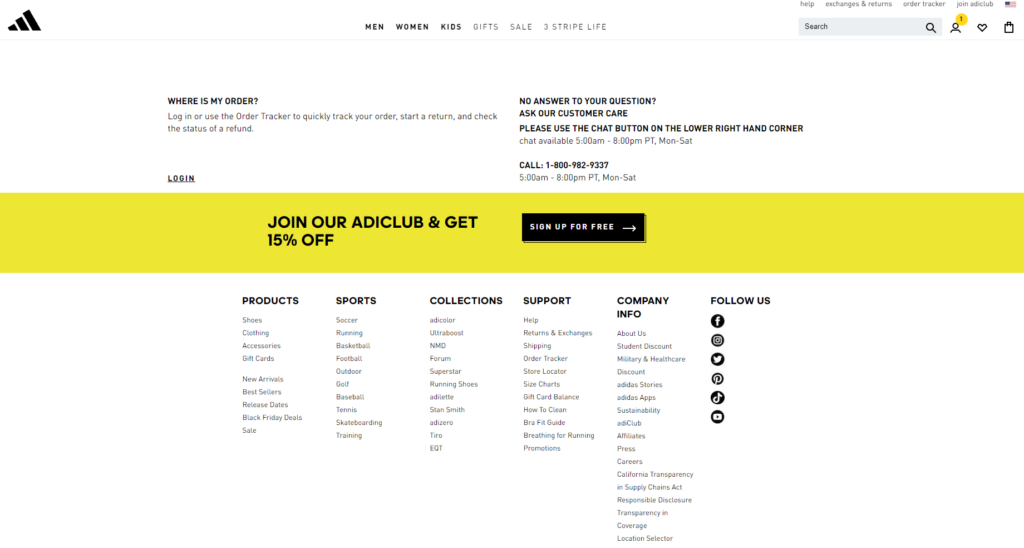 3. Booking.com
The well-known travel agency Booking.com uses WhatsApp to make time for customer communication. Besides chatting with clients, they use WhatsApp to share notifications and updates on bookings and accommodations.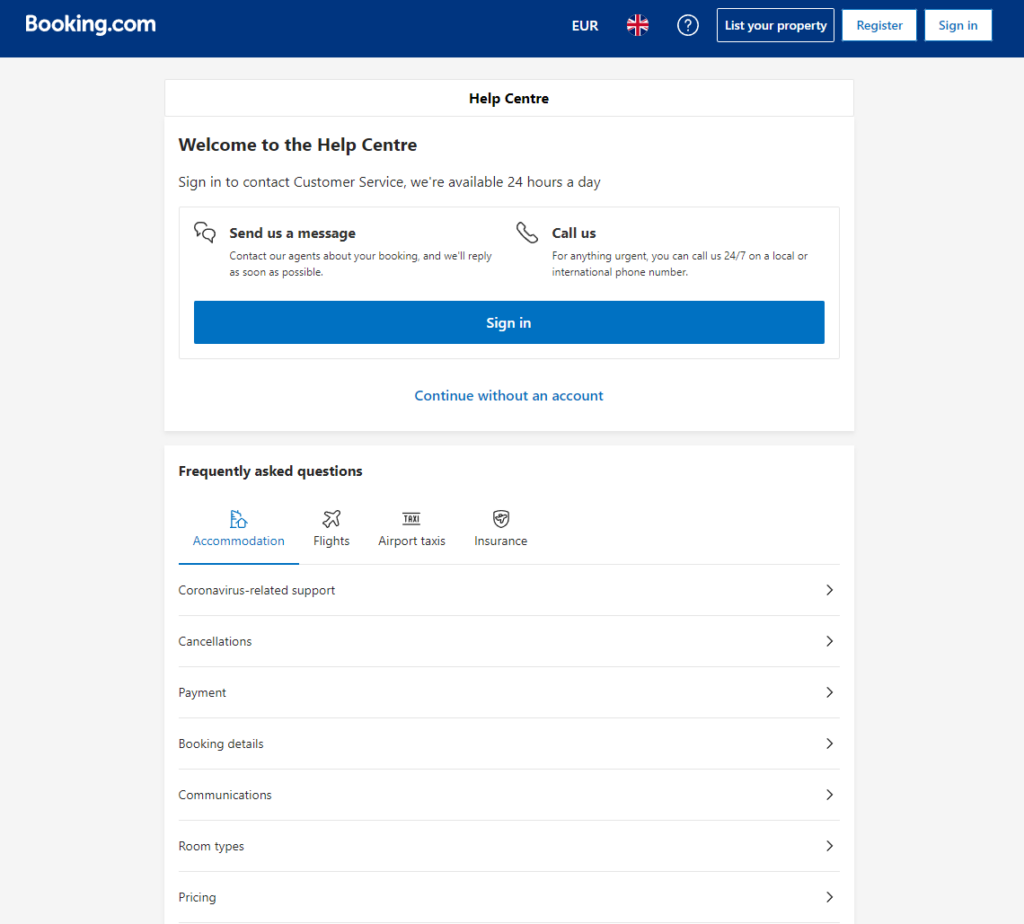 4. Uber
Uber is all about convenience, so it's only natural they use WhatsApp in their daily customer interactions. As well as customer support, you can book a ride and even receive a receipt via WhatsApp.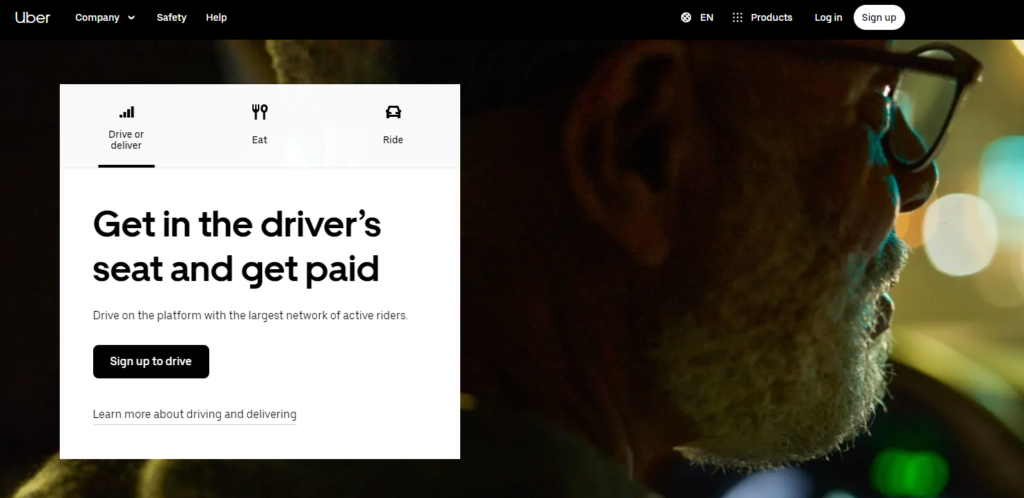 5. LiveAgent
Last but certainly not least, we need to talk about LiveAgent help desk software. You can reach LiveAgent's customer support team 24/7 via WhatsApp. Furthermore, LiveAgent recently added WhatsApp integration to the help desk software so you can start using it in your business as soon as possible.
Conclusion
Everybody knows how important it is to stay connected with your customers. Being available not only to answer questions and resolve urgent issues has become necessary if you want your business to thrive. Modern customers like to stay in touch with brands and it's the company's job to facilitate that. This level of direct, personalized communication is difficult to achieve via older customer support channels.
Luckily, you can use platforms like WhatsApp to build and maintain strong customer relationships. WhatsApp customer service makes it easier for clients to see your business as a living, breathing organism rather than an ambiguous entity that is difficult to reach. This great customer service option allows you to provide real-time support, facilitate conversations, track customer journeys, and so much more.
Start building customer relationships using WhatsApp help desk integration
With our WhatsApp integration, you can stay in touch with your customers at all times. Start your free trial today!