It's common for businesses to gain loyal customers through various avenues, such as word-of-mouth marketing, online recommendations, and referrals. However, a business's ability to retain customers depends mainly on the quality of its user experience and customer service practices.
Using our UX tips to level up your customer service, you can make every interaction with your brand or website pages a memorable experience by triggering emotional responses and seamless navigation journeys that will drive customer loyalty.
However, understanding the effect that customer service has on business growth and user experience is crucial before putting them into practice.
Why great customer service is important for business growth
A business's lifeline is its customers. Companies that are well-known for exceptional customer service know this, and they reap the benefits. You must treat your customers with care and ensure they always feel valued and confident when interacting with your offerings.
Studies show that 65% of sales come from existing customers, which further drives the conversation that your existing customers are your greatest asset.
Happy customers keep returning to make another purchase and will recommend your business to their friends at every opportunity. There's nothing like personal endorsements and recommendations from a reliable product champion for reaching new potential customers, so make sure your loyal customers have only good things to say about you.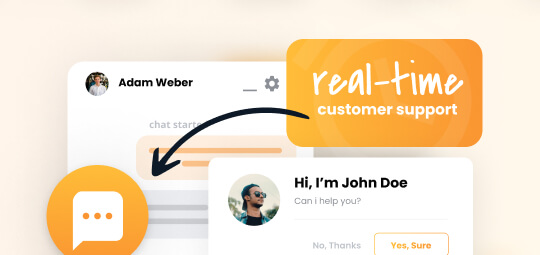 Customer service and its impact on user experience
A company's customer service department assists customers before, during, and after they purchase a product or interact with the company in any other way. It is a primary part of the overall customer service experience.
Companies can provide customer service in person or through various channels according to customers' likings. It involves responding to questions and customer complaints, participating in live chats, giving new customers product tour guides, and de-escalating customer service issues. The relationship between customer service and user experience has been discussed for years. We understand that a pleasant user experience is impossible without good customer service.
10 UX tips to level up your customer service
Improving the user experience is a task that demands attention to detail and requires firsthand knowledge of customer pain points. It is your customer service and user experience team's collective effort and requires tight collaboration.
Let's look at 10 UX tips that can help your business management, customer service reps, and operations staff increase customer service efficiency.
1. Understand customer needs
Spend time with your customers to learn about their experience with your product or service and their perception of your brand. The more you get to know them, the more you understand their goals, priorities, expectations, and preferences. The impressions you'll gather will help you find suitable methods to tailor your approach to their demands and develop practical solutions to increase satisfaction and create long-lasting relationships.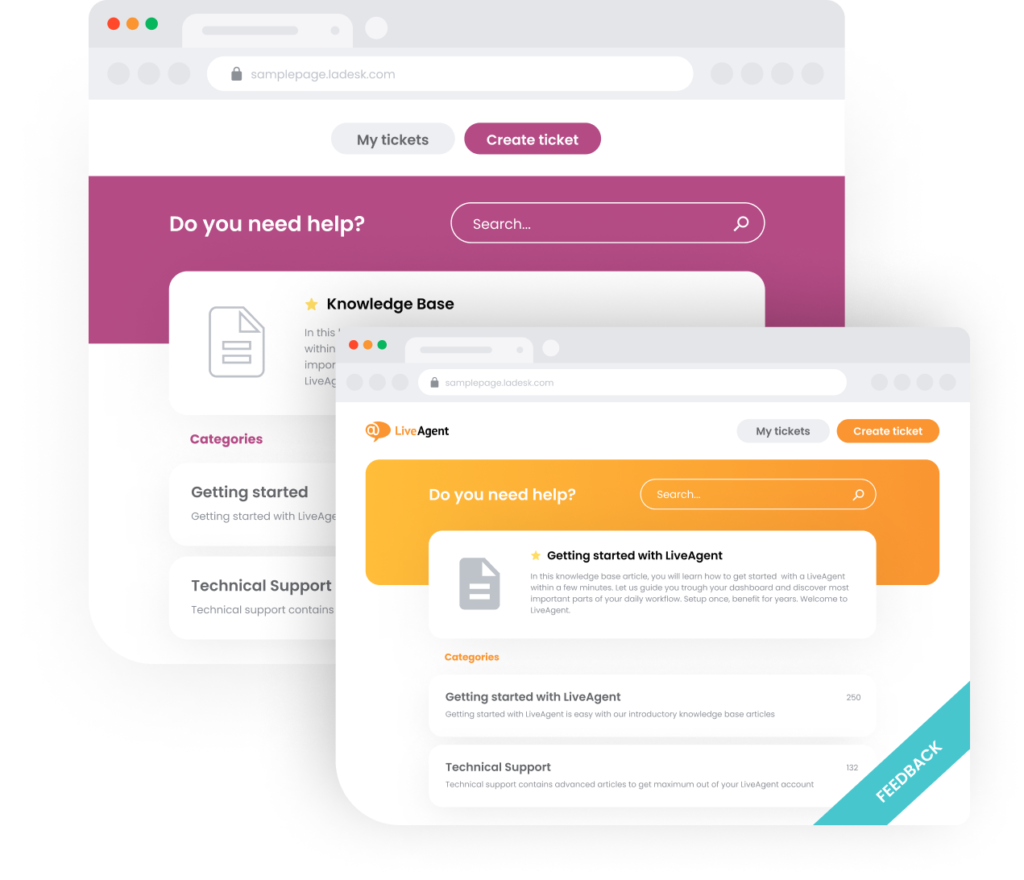 You can adopt a framework for finding out the reality of your customers by asking a few simple questions while studying your interactions with customers.
Lead with questions like:
| | |
| --- | --- |
| WHO?    | Who are our main customers? |
|   | What are their demography and market? |
|   | How does our product or service meet their needs? |
|   | How can we further help our customers? |
| | |
| --- | --- |
| WHAT? | What are their current challenges and needs? |
|   | What do they need from our product or service? |
|   | What would make their life easier or better? |
| | |
| --- | --- |
| WHY? | Why do they use our product or service? |
Utilize these questions, and conduct surveys and other user research tools to learn who your customers are, what they want, and how they think. This way, you can make better decisions and personalized experiences tailored to their needs. You can elevate your UX by listening to customer feedback and implementing relevant changes to your product or service.
2. Practice active listening and empathize with your customers
Approach every customer conversation aiming to learn something from it. If you receive a concerned customer query, show empathy and respond kindly.
Try to make the customer feel seen, heard, and understood. Actively listen to their complaints and ask follow-up questions after they are done explaining. It shows that you care about them and their situation and makes them feel reassured that the issue will be solved. By empathizing with customers, you can talk down even angry customers that may have some bad experiences.
When you stay calm, positive, and reassuring, it leaves a memorable experience in your customers' minds. This approach will positively impact your business and customer relationships in the long run.
To better engage with customers, a business should prioritize intuitive interfaces anticipating user activity. Considering this, UX designers are encouraged to conduct extensive research and listen carefully to detect potential problems early in the customer development process, allowing them to address concerns before launch.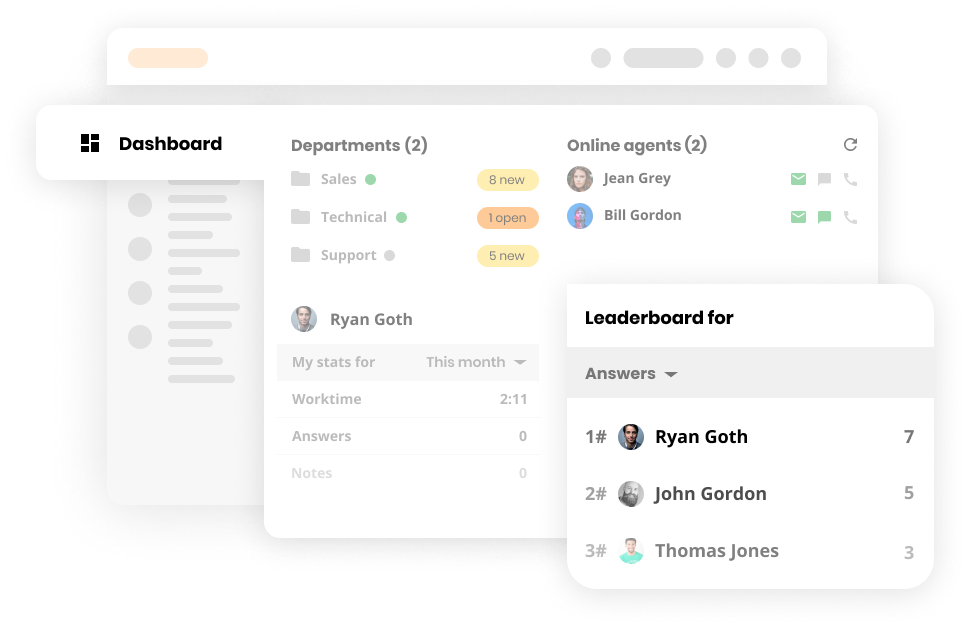 3. Set measurable objectives around improved customer service
UX can help your team's customer service efforts by setting measurable objectives and reviewing their progress bi-weekly or monthly. Ensure the objectives align with your business and product goals and established customer service strategy.
Specific customer service metrics such as Net Promoter Score (NPS), Customer Effort Score (CES), or Customer Satisfaction Score (CSAT) are used to assess the impact of UX improvements on customer service.
Implementing the SMART framework is a great way to keep yourself and your customer service team accountable. Being SMART means being Specific with your goals, setting up Measurable objectives while making sure they are Achievable and Relevant, and, of course, keeping them Time-bound so that everyone is on the same page about deadlines. The beauty of the SMART structure is its versatility. This framework can be used for various projects, from Agile application development to social media marketing campaigns.
4. Set and communicate clear customer service standards
Together with your front-line customer support and UX teams, set a customer service standard checklist that aligns with your business and service plans. It should be easy to understand and implement for all team members.
UX research methods such as user testing and persona creation can also provide valuable insights into customer behavior and inform the development of customer-centric policies and procedures.
Here are some tips to consider when setting customer service standards:
The tone of voice and type of language that best represents your company's vision, values, and ethics. For example, formal versus informal tone of voice/language
Identify who is your primary customer contact point to establish consistency across the customer experience
Support materials and resources you need to deliver these standards consistently. For example, customer communication templates
Resources available – the number of staff, technological know-how, and expertise
Realistic timelines for delivering customer service, especially during your peak work hours. For example, handling complaints, taking cell phone calls, and answering live chat messages
5. Create a customer journey map
Every encounter with customer service is part of a larger story. Customer journey mapping helps visualize the process a customer goes through during the buying cycle. This often includes touchpoints across your businesses' distributed channels, from seeing a billboard on the highway to downloading your mobile app from the App store.
Incorporating UX principles while building a customer journey map will pinpoint the problems customers face and give insight into their emotions and expectations at each stage of the entire user journey.
By understanding how customer service fits into the broader CX picture, companies can make informed decisions about where to focus their individual efforts to make customers happier across all touchpoints. By doing this, you can keep prospective customers in the loop, decrease churn rates, prove your competitive advantage, and maintain a positive customer experience on all platforms.
6. Design for the journey and minimize the need for support
If you plan your customer support strategy with the customer journey in mind, you can get a holistic picture of what the customer is experiencing. It uncovers moments of frustration and delight throughout the customer's interaction with your product.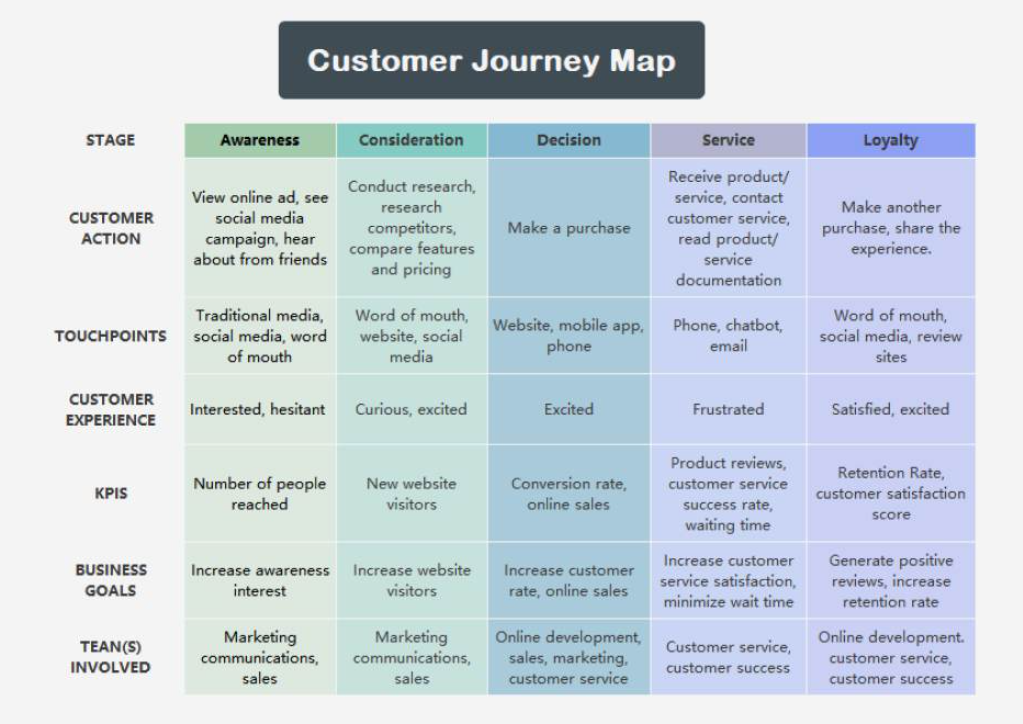 This information allows you to alter your designs for better usability and customer satisfaction. When carried out successfully, it reveals opportunities to proactively address customers' pain points, eliminate friction, and, ultimately, create a better experience.
You can test how smooth your customer journey is by conducting usability testing of your product using online testing tools. This approach will uncover and eliminate potential issues in your design, minimizing the need for support.
7. Make it easy to contact customer service
Providing clear and easy-to-find contact information is essential for effective customer service. Create a way for them to contact you at the different stages of their interaction with your product or services. A simple solution is through a dedicated "Contact Us" page or a chat widget that users can click to access customer support. This will allow your customer service teams to answer their questions on the spot, provide faster responses with canned messages and automation, and alert the design team when a feature or functionality is down or does not work. Your users will feel calm and relieved knowing they can quickly get help if they get stuck.
8. Offer multiple points of contact
With a large customer base, many clients may come from abroad, speak various languages, and may need different options for contacting customer service. While email or contact form may work for some, others may prefer a live chat or a call.
Offer multiple ways of contact so that your customers can choose between various means of communication.
LiveAgent help desk software is a great example of an omnichannel experience, as it encompasses live calls, chats, social media, email, knowledge base, or contact forms. Of course, this doesn't mean you have to implement them all. But take your time to do the research and find out how your target audience prefers to contact support.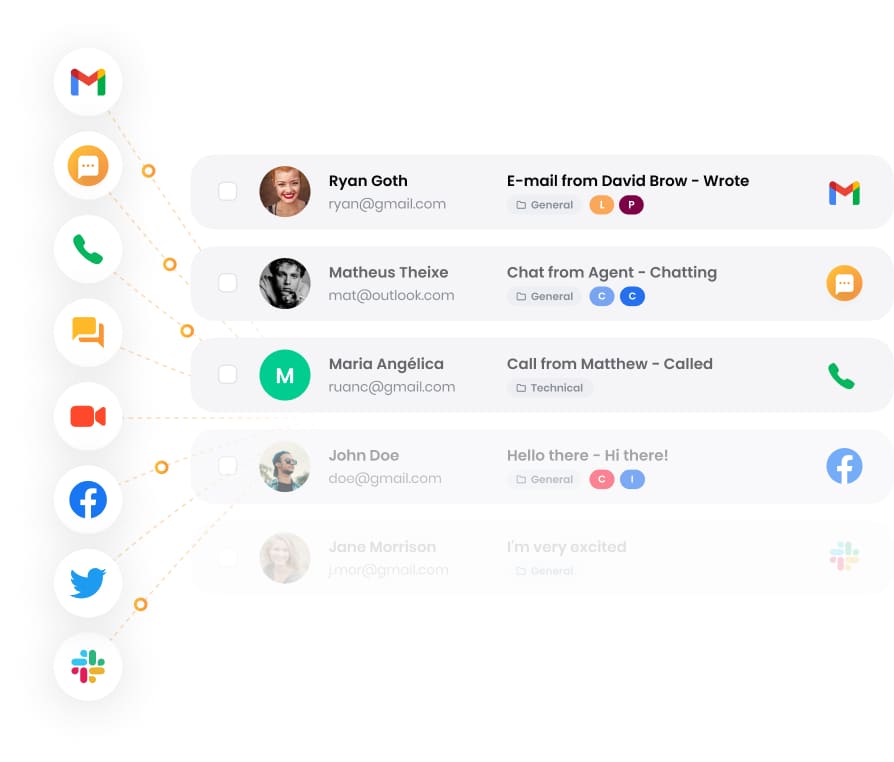 9. Create a culture of excellence
Establish a current baseline for your employees and build aspirations and a shared and unified vision that will bring the best out of everyone. When the objectives of both your employees and customers are in harmony, you can encourage a culture that revolves around experience, resulting in your employees being motivated and dedicated to their tasks.
A culture of excellence requires a thorough and attentive approach to user experience. Through an intimate understanding of your client base, you can gain insight into trends and opportunities for improvement, resulting in higher customer satisfaction, improved efficiency, and operational cost control.
Collaboration and communication with stakeholders, a focus on usability, an emphasis on cohesive customer experience, and an environment for iteration and experimentation can all contribute to creating exceptional results in the workplace.
UX practices enable companies to create unique customer value, putting them ahead of competitors who haven't adopted this philosophy.
10. Use tools that boost speed and efficiency
Be smart about automation and artificial intelligence. Take advantage of the best CX software that helps streamline customer service processes and makes the experience more enjoyable for your customers. Be selective about the customer relationship management software and contact center tools your customer success teams use.
Look for a platform that can integrate completely with your other business systems and provides real-time data you can use to better your business. For example, LiveAgent integrates with over 200 apps and plugins, from PayPal and Squarespace to Giphy and Twitter. It will free up time for your customer support team and let them gather valuable customer feedback across all business channels.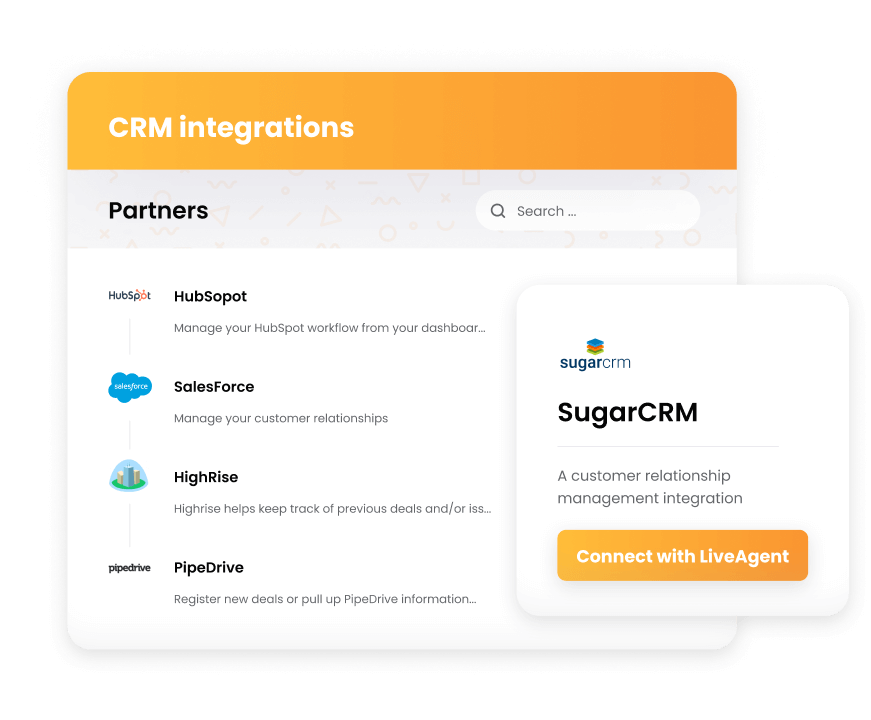 Conclusion
At every step of the customer journey, you should know what the experience will feel like to your customers, how they engage with your products, and overall business. It's not a one-and-done deal. Understanding that customer journeys, pain points, and preferences constantly change and evolve is the beginning of creating unforgettable user experiences and a satisfied customer base.
As you work on tweaking your customer service, make sure that you understand the different scopes of experience that the customer needs to have and strive to optimize it at all levels. Be open to receiving customer feedback and always keep your CX team aligned with the goals and objectives of your customer strategy.
Increase your productivity with LiveAgent
Communicate faster and smarter with LiveAgent's extensive multi-channel toolset, amazing features, and a large number of integrations. Try it out now!