Shopping is not a straightforward process anymore. In fact, customers use multiple channels to research products, compare alternatives, make purchases, and, seek assistance. Because of this, they expect retailers to be present across all of the digital channels that the customer uses, be it social media, email, live chat, or the phone. 
These changes in customer expectations and shopping behaviors have been forcing retailers to adapt and make themselves present on all channels in order to stay competitive. However, this might not be enough to keep customers satisfied. Multichannel service is not quite the same as an omnichannel, integrated experience, which retail companies should strive to provide. Why is it important to offer an omnichannel experience and service in the retail industry, and how can you do so properly? Let's find out!
Why should retail companies go omnichannel in the first place?
Omnichannel service is all about being there for your customers on all of the channels that they use while offering a positive, unified experience across all of them. Despite customers constantly contacting businesses through different channels such as social media, live chat, or email they still hold retailers accountable for providing a seamless experience across all of them.
Customers can even be in two places at once. How so? Well, 90% of consumers tend to use their smartphones while shopping in-store, mostly to compare prices, look up product information, or check reviews. Then, they might decide to go back home and buy the products online instead. After some time, they are likely to use their mobile devices again, or a computer instead, this time to get in touch with customer support. Therefore it's more important than ever before for retailers to bridge the gap between the in-store, web, and mobile experiences. Here's why:
It's clear to see that plenty of companies have already recognized the potential of providing an omnichannel customer experience. Being aware of it, however, is not quite the same as delivering it. Many retail businesses are still failing to integrate their communication across various support channels, and are simply unprepared to provide an omnichannel service for their customers. Fortunately, there are ways to fix this.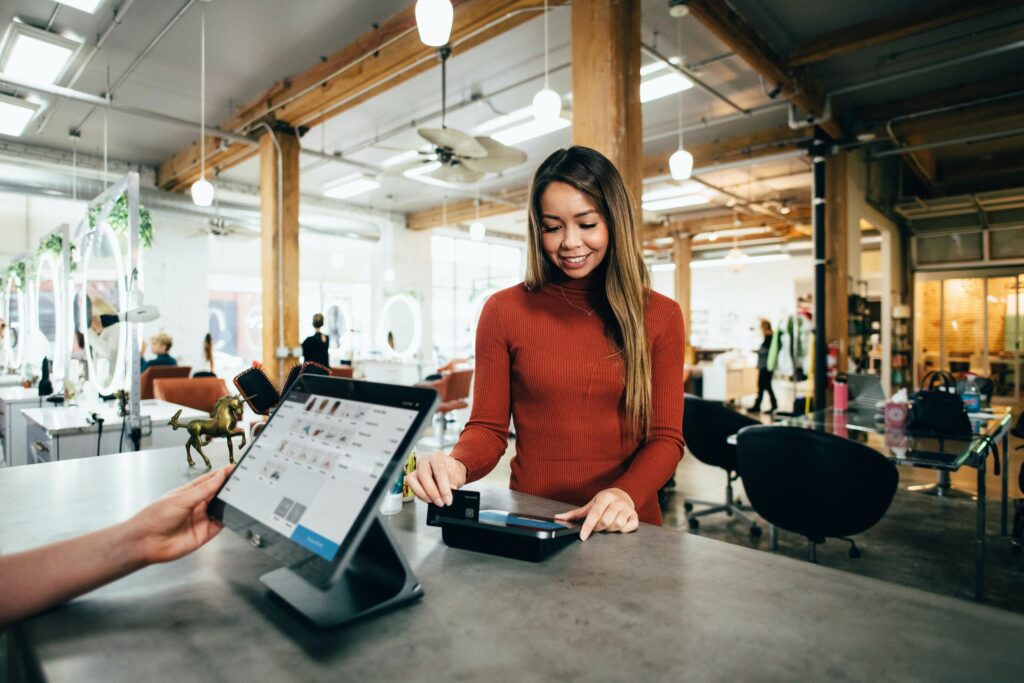 How to provide an omnichannel experience in retail
1. Take care of order management first
Order management is much more complex with an omnichannel presence. Keeping an eye on one's inventory and ensuring accuracy when it comes to product availability becomes critical since customers are being "served" via multiple channels. If there's no proper system in place that can help you check the availability of products, you might have trouble answering requests and fulfilling orders on time. This is what order management systems are for– to provide accurate, and sometimes even real-time information about your inventory.
2. Choose the channels you're going to use for communication
Let's face it: an e-commerce site alone won't be enough to meet customer expectations, even if you implement a live chat feature on it. It's one thing to be present on multiple channels, but the real question is "which ones should you choose?"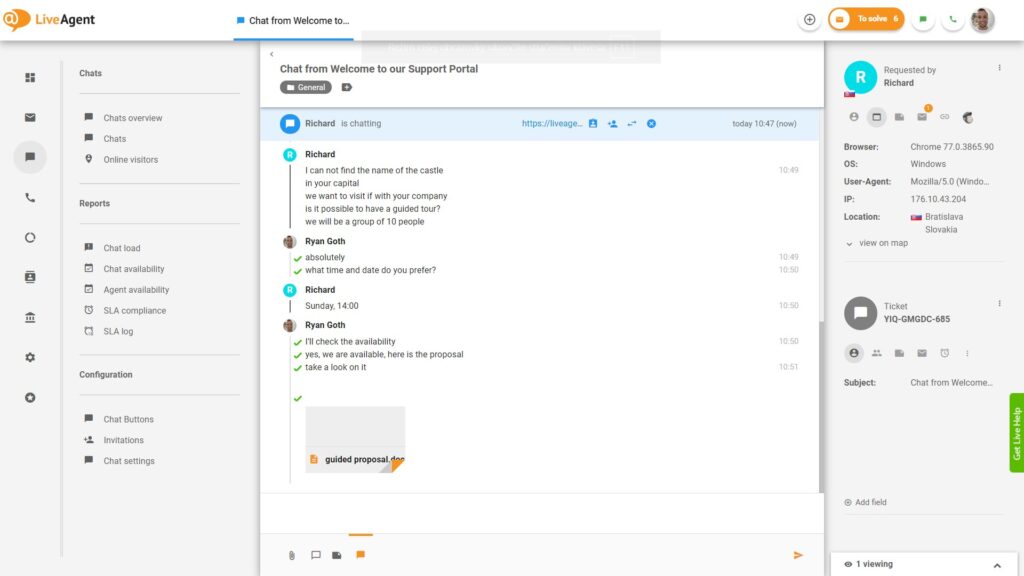 The key to making the right choice is to know which platforms your customers use. Some of them might prefer looking for products and getting in touch with businesses via social media, whereas others may still prefer contacting a call center. Therefore, your choice of channels should depend on the needs of your target audience, as well as the abilities of your customer service team. Take this into account:
What channels are used the most by your target audience? Younger generations are very active on social media, but older customers might still prefer to call you.
How many customer service representatives are working on your team? Are they trained properly to provide support via different channels, f.x. social media, live chat, email, or phone? Your support team is unarguably your biggest asset, which is why you should pay attention to who you hire, as well as their onboarding and training. The truth is that you can have the best tools and processes in place, but this won't help you offer omnichannel support if you don't have the right people on board. Speaking of tools, though…
Does your support team have all the tools they need to do their jobs effectively? Powerful help desk solutions are useful if you aim to offer outstanding support across multiple channels. In fact, they prove to be invaluable when it comes to communicating seamlessly and consistently across emails, phone calls, and social media (just to name a few). Which brings us to the next point…
3. Strive for consistency across all channels. 
Picking communication channels is only the beginning. As already mentioned, there's a difference between a multichannel and an omnichannel experience – and as a retailer, you should definitely aim to provide a consistent, omnichannel experience across all channels that you use –simply because the majority of your customers expect you to. A software ticketing system can also play a crucial role in maintaining consistency, as it helps track and manage customer inquiries from various channels in a centralized location.
No matter if your customers spend $10 or $1000, they still expect a seamless buying experience from product discovery to post-purchase support. It's no secret that such expectations are quite high, and managing them may seem to be a challenge for many retailers. It is especially true that multichannel support can put a strain on your support team, since your customers' queries might easily end up scattered among social networks, live chats, call centers, and different mailboxes.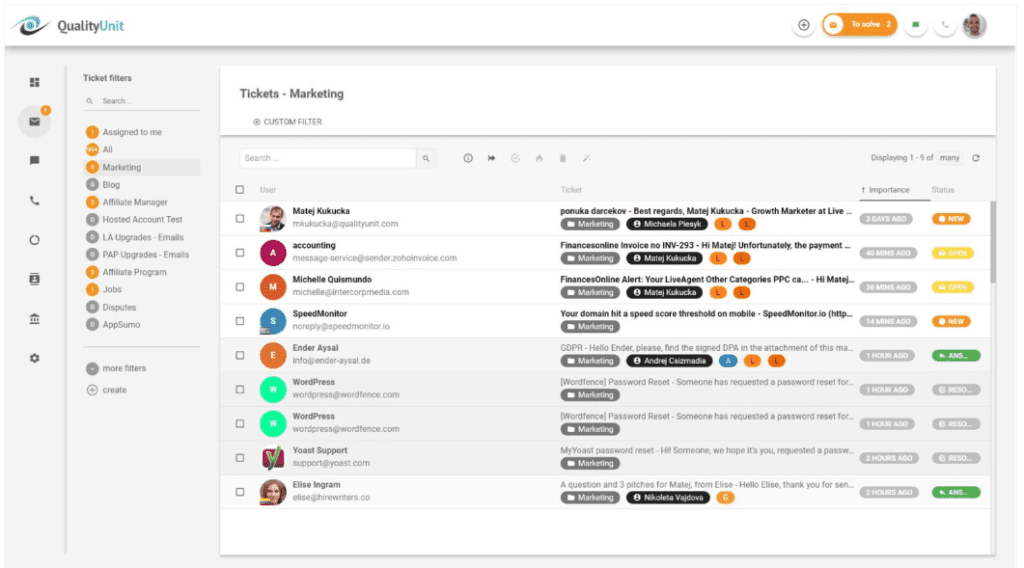 Basically, the more channels that you pick, the harder it is to manage them. So how can you ensure that you have all channels integrated and that you provide consistent support across them? 
Align staff and processes. Creating a set of "rules" and processes for your customer support team can not only make their jobs easier but should also help them provide a better, more consistent service in the long run. Plus, if there's a document with specific guidelines that your agents can refer to, it will be much easier for you to onboard and train the newest additions to your team. 
Integrate systems and connect information between service channels. In order to provide consistent support across all channels, your customer service agents should have a complete overview of the customer, particularly their purchase history and previous queries. Tools like LiveAgent help you manage customer relations and enable your support team to assist customers quickly and effectively, without asking them to repeat the same information over and over again. In fact, 35% of customers expect to be able to contact the same customer service agent through any communication channel, and 33% are most frustrated by having to repeat themselves to multiple support reps.
Update processes and tools whenever necessary. It's important to continuously update the set of processes and tools that you have in place, depending on their effectiveness (or lack thereof.) There are plenty of metrics and KPIs that you can use to track the performance of your customer support team. Use this information to make adjustments to your processes, and change or upgrade tools as necessary. 
Keep training your customer service agents. As previously mentioned, your customer support agents are your biggest assets. Make sure you provide regular training opportunities and encourage them to continually develop their skills.
Are you ready to offer omnichannel customer service? 
Omnichannel services are here to stay, especially in the retail industry. Customers already hold retailers accountable for providing a seamless service across all of the channels that they constantly interact with. This means that support reps must be able to access complex customer information and purchase histories, regardless of the channel that the client used to communicate with your business originally.
 Without a proper strategy, skilled support agents, and powerful tools, it's nearly impossible to offer an omnichannel experience. Why is it worth the effort then? Well, in order to stay competitive, you need to keep attracting and retaining customers. If client expectations fail to be met, you'll be outperformed by your competitors. As a matter of fact, two-thirds of companies already claim to compete with each other in customer experience – and offering omnichannel customer service is a big part of that. So, are you ready to offer omnichannel customer service yourself?