Social media marketing is surely an amazing brand awareness and traffic generation strategy which can aid every possible business in numerous ways. If you're trying to promote or sell something, developing your social media presence in the best possible manner is going to skyrocket your business.
Still…you might feel like you're out of ideas. In that case, you shouldn't despair. What you might not know is that you can use several techniques in order to bring up ideas of fresh content.
Before getting started, let me assure you of one important thing. Whenever you're running out of content ideas for your social media posting or for your blog posting, remember that the possibilities are limitless. It's just you that's having a poor creative juice at the moment, yet the choices are really existent.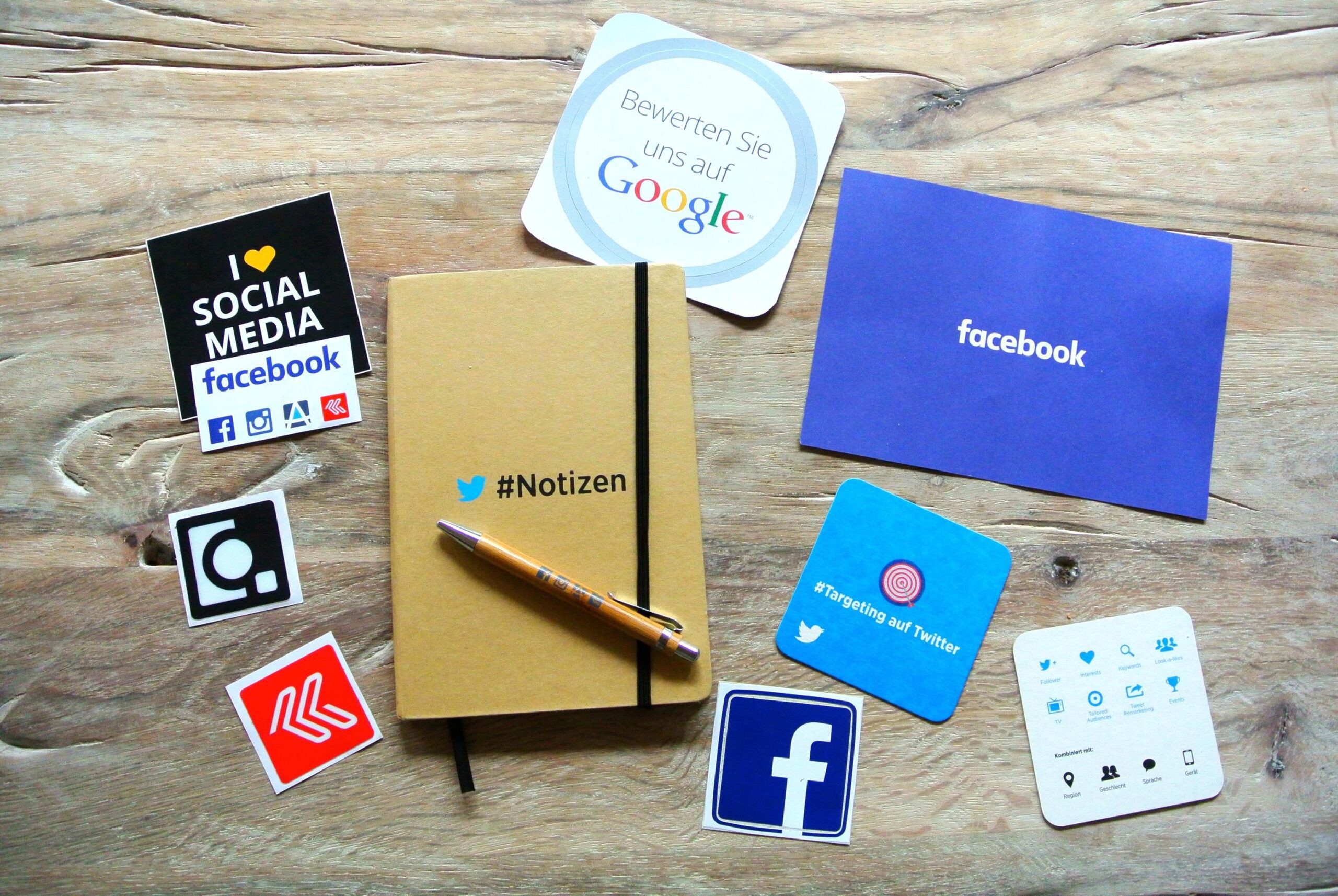 Well, without further ado, here are the 15 social media content ideas that you should really give a try whenever in need:
1. Go live!
Going live is one of the most effective methods of capturing attention on Facebook right now. Facebook has made clear that live videos have full priority over photos, videos or, statuses, so putting yourself and your team in front of the camera might be a great content idea. After all, being available, live, is a better form of content. People can ask you questions and you can answer them directly. Encourage them to share problems and needs, and do your best to find the solutions immediately.
2. Gather and display user-generated content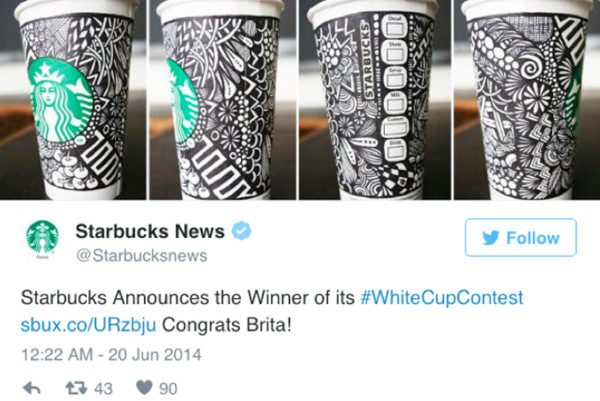 Many platforms do it and it seems to be working great for them. Curating content from users is very time and cost effective, and it brings many remarkable benefits. Your SEO rankings will grow, you'll widen your brand awareness, and you'll eventually earn more revenues. Implementing this saves you from the brainstorming and content creation processes too.
3. Turn a video into a blog post & otherwise
Repurposing content is definitely a great solution in case you're running out of ideas. For example, you can turn some of your blog posts into videos or slides. Obviously, you can turn your videos and slides into text content too if you'd like to. By creating a variety of different content forms, you're reaching different channels of traffic (text, video, photo traffic.)
4. Create and publish an infographic
Well-designed infographics generate a lot of engagement and interest. Besides the numerous backlinks you'll get from reputable websites around your niche, you're also getting exposure on social media. On top of that, remember that humans are visual creatures. So striking imagery is the key here. Image editor tools will prove invaluable when it comes to creating not only informative but also visually striking content. Infographics get shared a lot, so crafting something many people would like to learn about is a successful content marketing strategy.
Here's a more comprehensive guide on how to develop a remarkable infographic in under one hour.
5.Craft an in-depth how-to tutorial
How much in-depth content do you have on your website? Do you have enough how-to articles? How about "The Ultimate Guide to…?"
You see, in 2017, there's huge battle over keywords. If you want your articles and blog posts to be remarked, you have to make them remarkable. This means you need to write quality, researched, on-point, and specific content that usually reaches 2000-3000 words. Think of a tutorial that's worth developing and sharing, and give it a go!
6. Gather the best resources and make the best out of them all
Competition can be useful sometimes, especially when you're running out of ideas. What you can do is simply look through your competition's content and find ideas and twists that might be suited for your blog.
Once you find a suitable subject, start pursuing it by studying other types of articles on the same exact subject. Open up 4 to 5 windows. Start reading and take notes from each. After you've gathered everything you've needed, create the best possible article, video, infographic, or another form of content on that specific subject.
7. Directly engage with your audience through questions
When you're really out of ideas and you can't seem to find a solution, you should appeal directly to your email subscribers, to your social media followers, and to your close contacts. You can simply ask them what they would like to find out about more, what problems they still encounter, and what's on their minds. This type of direct feedback is amazing and works wonders. Once you get their answers, think of generating great content around those ideas. Engaging your audience will stimulate better performances for your business.
8. Spotlight your company's real faces
Here's a great content idea. Why don't you pick all of your team members together and organize a "behind the scenes" live video? Or you can simply create a video while you're having a discussion about the company's mission and its customer's desires. The idea is to let your followers see the real face of your company. This will pay off well in the long term, I assure you of that.
9. Take advantage of writing & editing tools
The impeccability of your content is a serious deciding factor for your content marketing's success. You simply can't destroy your company's reputation by posting poorly written content. That's why I'd suggest taking advantage of different writing and editing tools such as BestEssays (editing) and Gingersoftware.com (writing). And it's not just those; you can find many digital tools which are ready to serve you and make your life easier.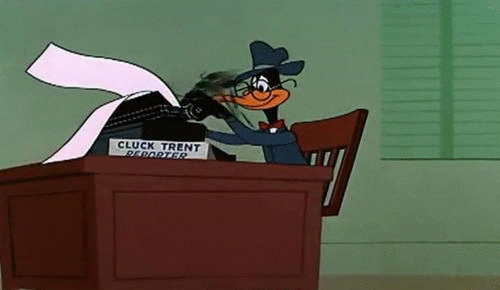 10. Share helpful and qualitative resources on your pages
As a last option for coming up with something new for your followers, you can simply look for valuable and relevant pieces of content from other sources. Try not to link to your direct competition though; find YouTube videos, quotes, or pictures that could speak well to your audience and leave a comment on everything you post.
11. Develop a case study
Every reader enjoys reading an in-depth written case study. Compared to other types of content, case studies are harder to produce but at the same time, they will grant you with tons of benefits. Considering that you're publishing the case study on your website in the form of a blog post, video, slide, or whatever else you want, search engines are likely to crawl that amazing content and improve your ranks in the SERPs.
Moreover, case studies are usually receiving a lot of backlinks from other websites, along with plenty of social media shares and engagement. This is one of the most complex forms of content in today's digital environment, so you'd better not miss it!
12. Organize a contest with a prize
Everyone loves to be given free prizes. No matter what niche of activity you're into and what kind of target audience you have, organizing a contest that ends with a prize is going to generate engagement. Along with engagement, there come the better results for your business.
Here's an example. You can ask your social media followers to post pictures with them and your products while smiling. The "cutest" picture receives a price. Offer the winner your products and services for free. Obviously, this was just an example. Find your own contest and implement it according to your own ideas.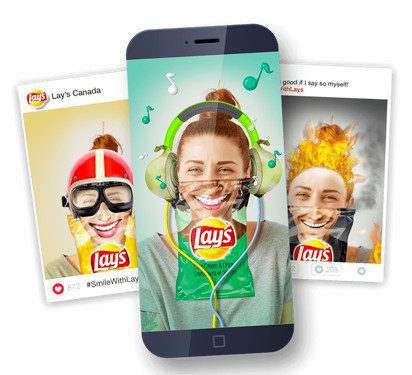 13. "A day in the life of a …" type of post
"A Day in the Life of a Digital Marketer". You must agree that this title is definitely going to capture attention. These types of blog posts are light yet useful at the same time. Everyone enjoys finding out more about what other professionals with the same occupation do throughout their days.
And after all, crafting such a post shouldn't be much of a hustle, because you basically live the life you're writing about. If the niche is different from your activity, do some research or find someone who can give you real-life insights upon the matter.
14. Give random tips & tricks
I bet that your social media followers will truly enjoy finding relevant and valuable tips & tricks while scrolling down their social feeds. A business that gives value to its prospects is likely to turn them into customers much faster.
Start sharing random tips and tricks every now and then, and notice how that goes. In most of the cases, these types of posts are going to be shared around big time, especially if they are full of valuable advice.
15. Start a debate using polls
Have you ever considered starting a debate on your Facebook page? Well, I did, and it was perfect for my company. That single debate which was organized through a Facebook poll brought over 100 extra sales that month, and that happened strictly because the subject of the debate was related to the products I was selling.
Once many already-customers inclined their preferences towards the "positive" side of my products, plenty of prospects have started to become my customers.
Takeaways
"Content is king." Social media? I'd say it's the queen. Once you combine your content marketing strategies with your social media ones, you're really starting to approach things the right way. Perceive your content as the value of your business, and see social media as the vehicle that transports it towards your potential customers. Can you see the magic?