Bring static conversations to life with animated GIFs.
We've added the powerful GIF search found on Giphy.com to LiveAgent. Giphy Search enables you to instantly find the exact GIF you're looking for and insert it into the body of your ticket.
Find a GIF you're looking for by typing your keyword into the GIFs' search in the right ticket sidebar.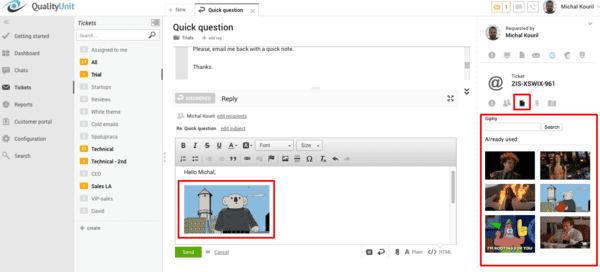 How to search and insert the GIF into a ticket:
Search and insert the GIF into a ticket | www.liveagent.com | Live Agent00:47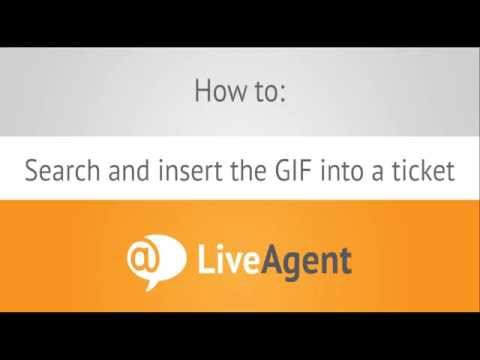 Live Agent
How a recipient see the ticket with GIF: