Phew, half of the year is behind us, who would have thought? Time flies really fast despite the given circumstances we're still facing today. Summer is usually the season of great get-togethers, fun, amazing time spent with family and friends, and also vacations. Some of these activities had to be postponed this year, however, something that remains the same over the years is our commitment to our customers.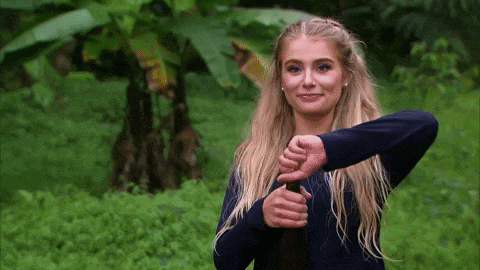 A commitment to providing them with the best help desk software on the market that's equipped with tons of advanced features, increases in value over time thanks to new features and integrations, and above all, a help desk software that doesn't cost a fortune. However, to make all this possible, we had to focus on the duties and responsibilities that go hand in hand with providing world-class customer service and make the whole experience excellent for our most precious asset – our customers.
As such, it is always a pleasure to see how our software is received by our customers, their growing satisfaction, and the testimonials they are sharing across several online review portals. One of the portals where they can share and recap their experience is GetApp, a domain that has just celebrated 10 years of recommending top-notch software to businesses across the globe.
LiveAgent is listed on GetApp as well, and to our delight, we received an email from them announcing that our help desk software has been recognized as a leader in not just one, but several categories for this year! We were able to secure our position as a leader in live chat software, customer service software, and also (nowadays an extremely important tool) remote work software. We have been awarded several badges, which we have proudly displayed on our website amongst the other awards we have received. Is it just us, or do they really shine bright like a diamond (courtesy of Rihanna)?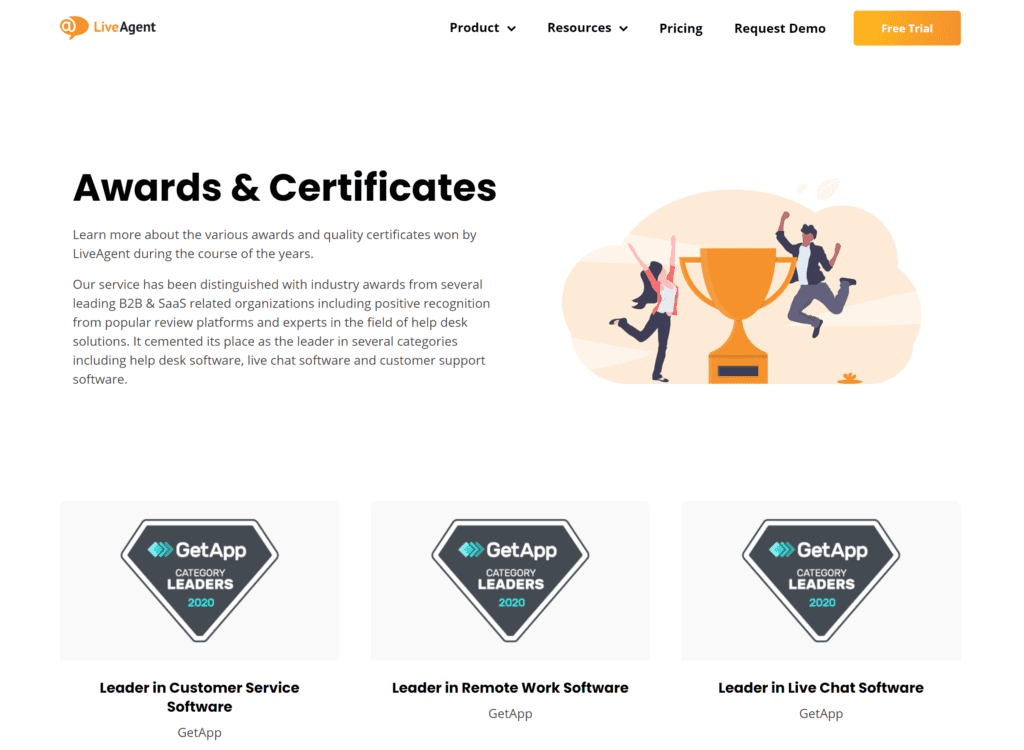 We would not be able to achieve this without you– our customers. You are the ones that help us push the boundaries of what a help desk software can do, and how stellar customer support should look like. Real words and experiences speak for themselves, and just to show you the tip of the iceberg of what our customers have been saying about us, we've cherry-picked some reviews.
"I want to highlight the Quality of LiveAgent Support, it is Excellent, very fast in response and they are really concerned to help and provide great service."

Daniel R.
"I'm really impressed with the capability and options available in live agent, without having to pay an arm and a leg. They have always been very prompt in answering questions, and helping me figure out how to do what I want with the software to create a great customer service experience for my clients."

Vanessa C.
"Honestly it's a great Zendesk alternative. LiveAgent was not only a perfect fit for managing our support related issues but it's also a great solution for engaging in sales prospecting."

Joe T.
It looks like the awards, feedback, and stars we earned are a true representation of how we're doing. Our average rating is 4.68/5 and for the past 6 months, we've collected more than 180 customer reviews on GetApp alone.
Dear members of the LiveAgent family, it's been an amazing and unforgettable journey so far. Cheers to the upcoming quarter! We can't wait to see what the future holds for us all.