I'm so happy to share the news with you!
There has been a major LiveAgent update on Monday October 5th, 2015. The update includes a complete new way of adding email accounts, a possibility to create forwarding email address, a 1-step Facebook integration (No more creating Apps and Facebook disapprovals), new API contact widgets, more API fine tuning, online/offline state detection for the mobile app, bug fixes and speed improvements and more..
Congrats to the Development team who put an incredible amount of work into this.
New way of adding email accounts (1-click)
Connecting email accounts is easier than ever before. Select your email service provider, fill in the logins and LiveAgent will start fetching emails right away.
Email forwarding
Now, besides being able to 1-click connect an email address you can also use a pre-made forwarding email address to fetch your emails even easier.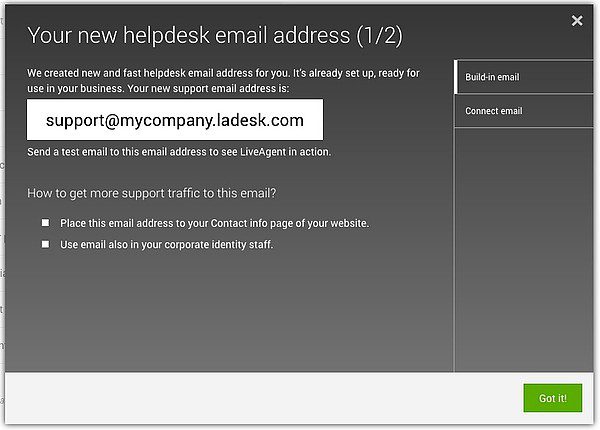 1-click Facebook integration
Tired of integrating Facebook the old way and waiting for Facebook's approval? Forget it, now you can connect Facebook easily within seconds.