We are known about the fact that Social Media has a huge role to play in business to skyrocket sales. The question is, how do social media strategies make an impact to engage the target audience and increase conversion rates?
But it's sad that many of our readers in Business using Social Media, do not make the right use of it.
Thinking of what I meant by right use?
In simple language, it means to let your social media profile work to reach the audience, get them to review your services or products, share their feedback, provide them helpful content to solve queries, and most importantly make their search easy to reach the product you have to sell.
Sounds pretty simple?
Well, achieving all of the customers' needs through social media can be made easy through live chat.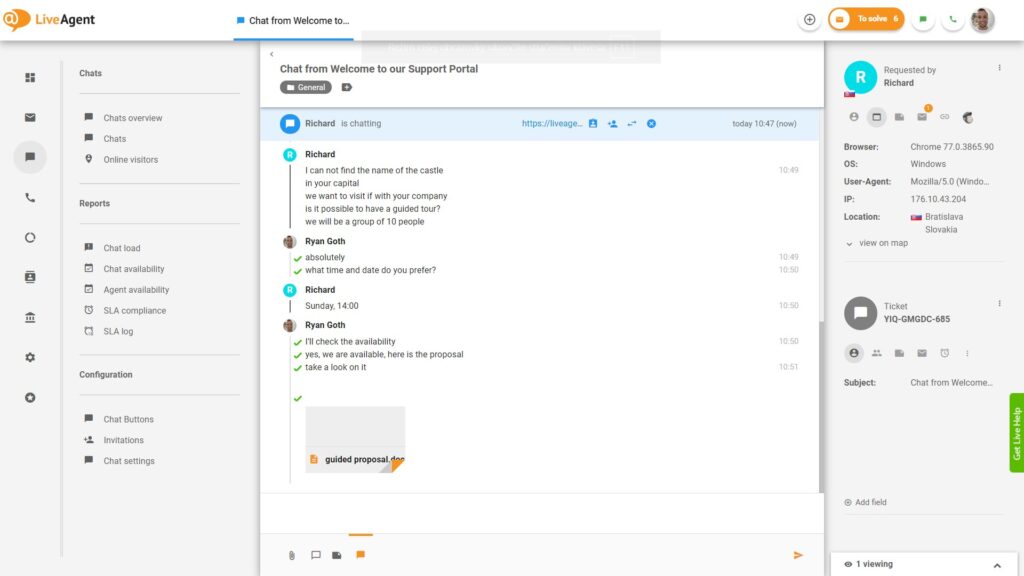 Live chat turns fruitful to customers to get instant answers to their queries and become their guide for a product purchase. It is an amazing option for businesses to improve customer service and practice proactive outreach.
There is no doubt that the audience who spends most of the time on social media gets the most out of live chat sessions and makes your business more likely to get referred customers.
According to a survey by Statista, with the usage of live chat, there is a considerable increase in global customer satisfaction rate of 83.04% in the year 2019.
Now that we have understood the benefits of using live chat functionality on Social Media, let's understand the rundown of these strategies to implement it effectively to connect to your customers and drive more returns for your business or brand.
Prepare specific social media ROI goal

The very first step to moving ahead on your social media campaigns is to decide your goals for it. If you don't figure it out at the initial stage you won't be able to determine your expectations on your Social Media ROI.
Think upon your ROI goals be it creating product awareness, generating sales, connecting new customers, or any other benefits related to Social Media activities.
Moreover, ensure that your goal is measurable, time-bound, realistic, and achievable.
Once you decide for it, consider it as your Social Media ROI goal.
Understand the audience demographics on social media channels
Social Media works as an infinite resource to fetch information regarding your targeted audience. So, the next step to hunt your social media goals is to learn about your audience demographics on various platforms.
Social Media channels provide the required analytics related to audience whereabouts, their likes, and dislikes, interactions with your competitors, which is shared voluntarily. This is a great chance to understand the reports and find your preferred social channel based on your desired niche.
For example, to understand the site-behavior and usage of social platforms you need to know the age, gender, income, and device usage of your target niche.
Make the most from social media features that promote live streaming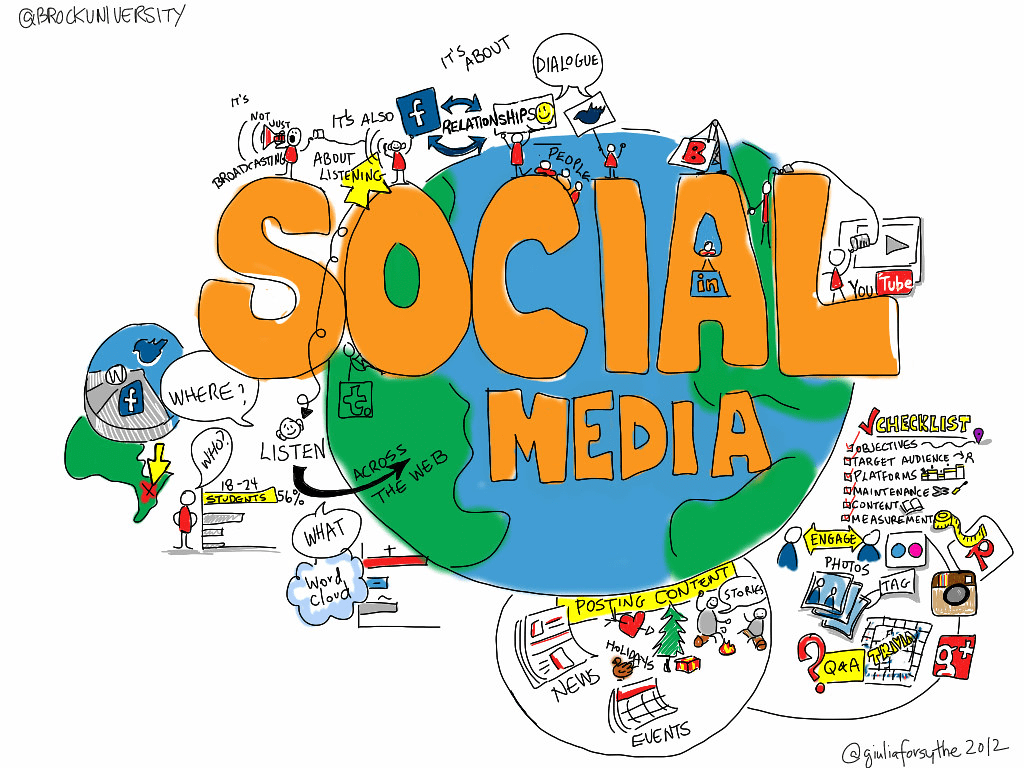 Once you reach a loyal community of followers or subscribers, promoting your business through live streams builds a sense of trust, empathy, and personal connection to your business brand or product.
We have discussed three major social media platforms of the present times, which have achieved huge audience preference and significant role-play in bringing great business on the table. Secondly, it serves as the best opportunity to convert new visitors.
Instagram
Not all the things you post on Instagram get seen by your followers. But the stories fight this issue by putting your content at the top of the follower list on Insta feed. The live stream on Instagram is a step ahead of that. They are placed where your stories show but with some privilege.
Instagram live gets highlighted on your follower's feed and notifies them to join each time you go live. This is a great chance to communicate with your audience face to face. It allows the viewers to participate actively as there is nothing to fake about the brand personality and creates a feeling of surprise on what happens next.
Youtube
Youtube Live Streaming is the most effective way to deliver content and grow your channel. Through Live Streaming, the video content creators seek the opportunity to promote products directly and communicate via the Super-Chat feature.
Around 70% of the users come on YouTube to learn how to do something or to make purchase decisions, says a report by Hubspot. YouTube favors live videos over pre-recorded videos, which means there is a great possibility of ranking high on search engines to help you get discovered.
Facebook
One of the promising social media platforms serving over a decade can attract a higher organic audience compared to other platforms in the digital industry. Through Facebook Live Videos, consumers can join you in real-time to understand the details of your business and draw awareness among them regarding the product or brand.
The immediate interactions with the audience allow you to know what they like and dislike based on their reactions. To sum up, we can say that Facebook allows you to reach more people, provide immediate reactions, and make a mark to cast a better relationship with your viewers.
Host giveaways or rewards for live participants 
Who doesn't love to get rewarded?
Probably all of us. 
But in this case, it's about your consumers.
Your consumers turn your content into revenue. So when you have a decent community built around your brand, it is important to reward them for their participation.
Schedule live contests or podcasts depending on the platforms you use to reach your audience. Make sure you notify them one or two weeks before you get live. Also, do not forget to push frequent reminders on Social Media posts.
Host meaningful giveaways to connect your viewers and offer them something based upon their interests to allow them to come back for more. Make the podcast shareable to their timeline and pages to crawl potential viewers from your community network.
Few of the giveaway examples for Live Participating Audience:
Surprise Reward Points
Share & Earn
Gift(s)
Discount Coupon Codes
Consider the international time zone for live chat
If your business signs up to host a 24/7 live customer chat service, you will need employees working for night shift hours to take care of the international clients with a different day and night time zone.
Apart from customer support, the time you post on social media also counts to successful user analytics that shows more clicks, shares or interactions. Every social platform works for the best time to engage maximum users in a particular post. 
For example, the recent study from Coschedule shows that the best time to post on Instagram is 8 AM, 1 PM, and 9 PM for B2C Business.
Initiate responses at the right time
Most of the businesses fail to make the use of chatbots on the website. Visitors don't appreciate chatbots popping up questions as soon as they land on your website.
It is necessary to allow them to read at least 60% of your content before pitching any questions. Doing this helps them to gain insights into your business and then you can initiate a conversation depending on their browsing activity in an attempt to convert. 
For instance, think when you are in a Mall looking forward to shopping apparel and that salesperson guides you to find your perfect size.
Yes, we know that sigh of relief.
This kind of approach not only gives them a sense of assistance from you but draws their interest to know more about what you have to offer!
Using the right CTAs while advertising content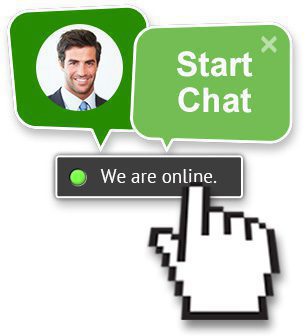 Let your content talk for you to bring business to the table!
When you are prepared with your content for advertising be it a video, image, or a link, ensure that it offers some benefits to your niche. If your content interacts with the audience there are high chances of it getting clicked and the viewer may visit your profile.
A right CTA is something that talks to your target audience and prompts them to click to know more about your business. This makes advertising content meaningful because you don't want your viewers to just slide away without even noticing you.
Hype customer engagement with proactive live chat service
Live chat is an amazing source for the visitor to seek help. Once you gain a serious amount of subscribers or following hanging out with customers on live chat helps you to know them better.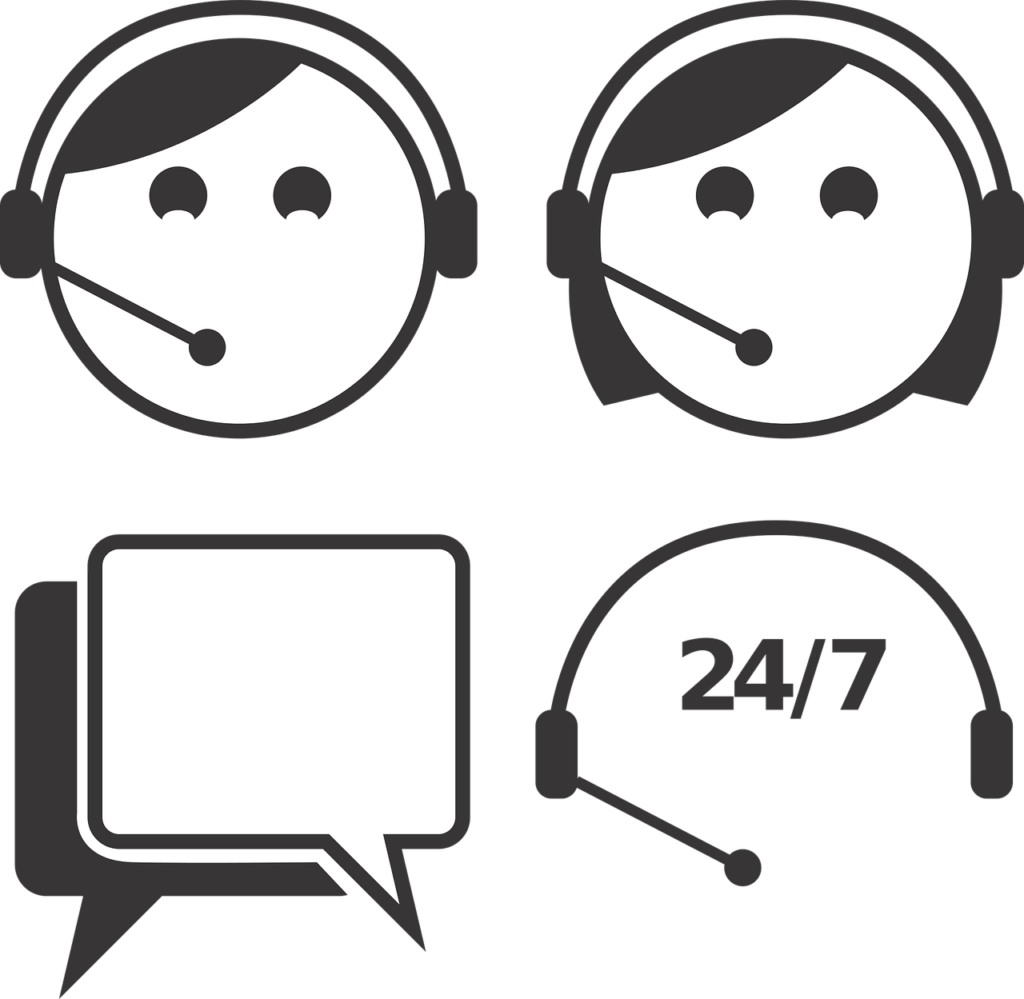 Being proactive in live chats is logical for customers who are confused about purchasing any products or make signs of doubt. It is a great opportunity to make them feel valued by addressing their problems and approach with relevant information.
Use original and high-quality content for increased visibility
No matter how achievable your social media goal, without great content it won't have its place in the heart of the audience. Opting for a live chat will no longer bring returns if your profile doesn't manufacture the content of customer interest.
This is the reason most of the social media strategies rely on original and quality content for increased visibility. Content formed with the blend of quality and audience needs is more likely to rank on organic research, citations, and reviews which naturally boosts your profile in the digital pool.
Regular update posts to manage social media presence
Let your customers not feel left out.
You need to admire their presence by keeping them posted on your profile.
Also, we know that the importance of good quality content is one side of the coin and consistency is the other. Keeping your audience posted about the new product launch, whereabouts, customer testimonials, growth statistics, and relevant business information that helps them to understand your services and connect better.
All of these falls under how well you manage your social media presence and make an impactful brand image. Once this is achieved, social media ROI is more than halfway towards you!
Add hashtags to thrive your customer base
Never underestimate the power of hashtags!
Hashtags are more significant to scale your views on a particular social media post by grouping topics. They manage increased customer engagement to expand reach on diversified social media posts. Brands can use hashtags to categorize the potential audience crawling the web with similar interests of purchase.
One of the notable benefits of using Hashtags is that it goes beyond the number of followers you have. You can tag leading brands from your competition to participate in the traffic and engage yourself to find out what's trending. Hence, adding relevant hashtags gains the attention of the audience from competitive brands and will be voluntarily drawn to your post. 
Promote limited sale products to increase sales on live streaming
To thrive your customer base and multiply the viewer's presence, promoting sale products is something that increases the potential benefits of live streaming.
Flash sale is becoming a big trend among e-commerce brands to seek awareness among the audience and gear up their shopper's list. 
Why not, we all love to save some extra bucks, eh?
If you organize the flash sale along with live streaming, there are more than huge chances of it being shared among the network of your existing customers. 
Apart from eCommerce businesses, various brands can think of any other deals that serve your customers to build a loyal consumer base.
Increase social media credibility with live support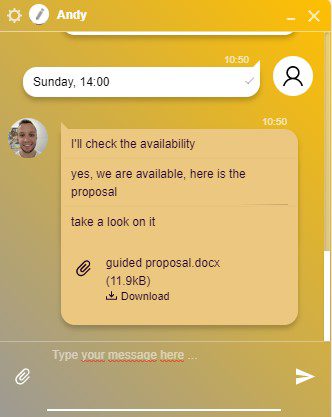 Using the live chat feature allows the audience to make instant reactions to content delivery. Moreover, you can get insights into their questions and harness customer issues in real-time. 
Getting deeply involved in customer interactions and that too with immediate responses on Live Support return great credibility to your service. A good social media credibility helps one to achieve an exponential rise to audience statistics and social media report, which results in high ROI.
Build a personalized community network to connect customers
Having a personalized community network is a plus if you're using Social Media as a source to generate leads. When the new leads know that there are existing customers similar to their interest it increases customer retention.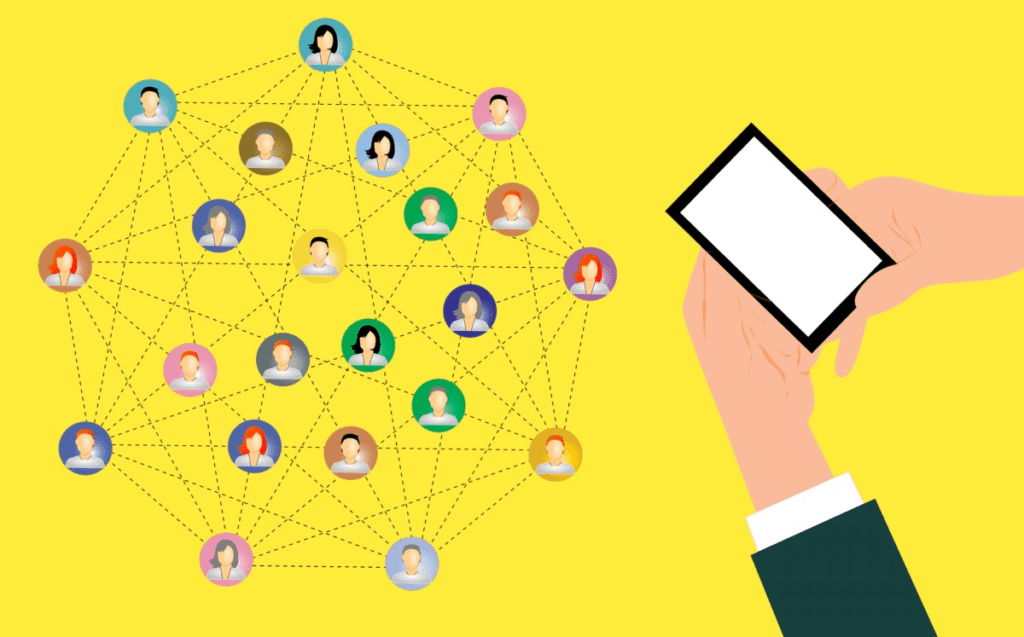 They interact internally to share the benefits of your products and services. For instance, Shein has its fashion community network of bloggers and verified users who engage to promote their style of fashion through cult outfits.
Social media integration with LiveAgent helpdesk
LiveAgent is a support-desk platform that collects customer interactions from different social media channels and creatively organizes them into a centralized place. It enables you to respond to various social media messages, comments, and posts directly from LiveAgent.
Facebook
LiveAgent integrates Facebook to allow you to monitor, archive or answer your conversations and posts with lightning speed. It enables you to respond to your network be it messages, comments, and pages, directly from the LiveAgent support desk.
Once registered, you get automatically notified about new conversations, posts, or comments from your network. Moreover, businesses can monitor multiple Facebook pages from a single place without many administrators. It archives the Facebook conversation into tickets so that you can easily categorize them. LiveAgent enables you to save both time and money by managing support requests on FB pages without actually signing in. 
Instagram
One of the great benefits of using the help-desk is to connect to a wide customer base on social media and tracking keywords. It keeps you posted about the knowhow of your competitive brands on social media. Integrating Instagram to the LiveAgent dashboard allows you to monitor your company's Instagram page without having particular admin access to it.
Utilizing LiveAgent support eliminates account sharing and your team can have dynamic access to the page. All of the customer comments or messages on your posts are collected into a Universal inbox and your support team can actively respond to it. 
Twitter
LiveAgent also connects to the microblogging social media service Twitter. The dashboard monitors the tweets and responds directly as retweets or converts them into tickets for your support team. The integrated platform tracks important keywords and brand mentions. It generates instant responses by monitoring real-time tweets, comments, or other terms similar to your database.
Integrating Twitter into the LiveAgent software can connect multiple Twitter accounts and respond to the tweets from one place itself. All of your public mentions and hashtags are directly archived as tickets which do not disturb you with bombarding of hundreds of private messages or tweets.
Final Words
We hope this post brought light to your knowledge of implementing social media strategies that work best to scale your sales while using live chat.
Adopt a few of them that fit in your business profile and targeted audience, we promise you will see notable changes!
Thank you for reading so far. In case we miss something important here, leave your thoughts in the comments below.
Dhruv Maheshwari