Let's face it, working as a customer service agent has never been an easy job, but the current requirements for customer service jobs have gone through the roof. From dealing with customer portal software to omnichannel support, the bar for excellence keeps getting higher. Customer behavior is changing, consumers expect a higher quality of service and faster responses, and competition in the labor market is fierce. Sounds pretty challenging, right?
We asked some top customer service agents, who work for various renowned tech firms, how they are dealing with the ever-growing list of requirements, and what they think about working for companies known for outstanding customer service. 
If you ever wondered how it's like to work for Microsoft, Shopify, or Cisco, and what challenges it entails, keep on reading.
Customer Service Agents in top companies – let's meet our guests!
You will face many obstacles while working as a customer service agent. Dealing with customer requests is always demanding, but serving the clients of tech companies might be an even more difficult task than you could imagine.
That's why we reached out to a few service agent professionals to pick their brains for tips and best practices that they have for any newbies who would like to start working as a service rep. We have also gathered their experiences after years of being employed by tech giants and asked about the challenges they have faced along the way. Let's meet our experts:
Craig Stoss, Shopify escalated support lead with over 20 years of customer-facing experience. He developed a diverse perception of cultural expectations and business processes. He leads his teams with high emotional intelligence and trust.
Boris Ivancovic,a Customer Success consultant at Microsoft, representing the modern workplace approach. He is helping customers achieve the best results possible by using the right digital tools. Working for giants such as Microsoft has taught him how to master client communication.
Andrej Saxon, Team Leader of Sales and Customer Success at LiveAgent.A young man with a passion for IT and communications. Since 2014, he has been working for Quality Unit, where he takes care of customers with the LiveAgent software and affiliate marketing of Post Affiliate Pro. He always wants to bring an excellent experience in every contact with customers, motivate agents working in the LiveAgent, identify the customer's need and resolve it in the shortest time possible.
Ibby Elattar, Customer Service Manager at Cisco. Ibby spent the past seven years managing customer service teams for southern Europe, France, Africa, and the Middle East. He firmly believes that impeccable customer service managers should have strong incident management skills and should not hesitate to make quick and proper decisions. 
This may be an interesting read for you: 5 reasons why customer complaints can help your business grow
Customer Service as a vocation
We all start our careers for a reason. However, if you want to work with customers, you genuinely need to like working with people and supporting them. The commitment that you should take on is to always deliver the highest standards when helping them sort out different kinds of issues. Craig Stoss is treating his job as a natural vocation:
Craig Stoss, Shopify: One of my first jobs in the 1990s was teaching senior citizens how to use the Internet. It became really clear that I felt an internal reward when I saw someone learn something, or helped them to succeed in a task they wanted to do.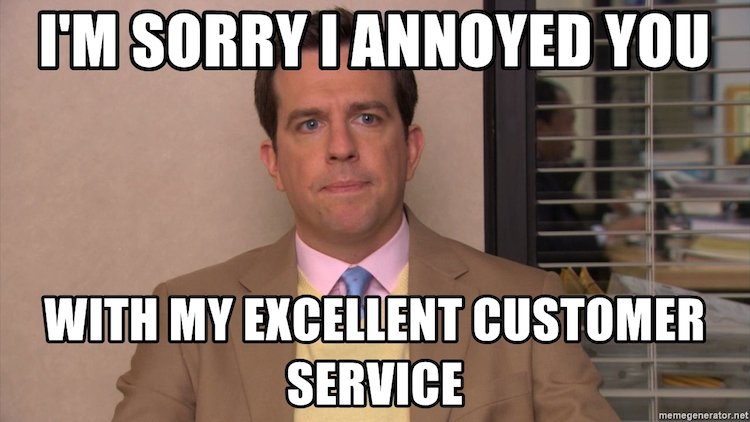 Sometimes you don't choose this job, but the job chooses you. As Boris told us, at the beginning he felt that being a service agent wasn't something that he craved for his whole life: 
Boris Ivancovic, Microsoft: To be honest, I did not make the decision; it just happened. (…) As a kid, I messed around with a PC, trying to put it back together again, which was easy for me. I was always good at solving other people's problems, so I took this career path as a personal challenge, to learn more, to try new things, and I liked it.
Andrej Saxon, LiveAgent: To be honest, I always wanted to help people. Being a customer service agent allowed me to accomplish this need on my own. This position is great when you like to speak with people and help them resolve their needs. I am meeting new, amazing people on a daily basis, and I have made a lot of great friends and business partners.
I think we would all agree that this makes service agents the underrated superheroes of our time!
Working as a customer service agent for a top tech company
Have you ever wondered what it must be like to work for the most prominent players on the market? For our guests, it's not a mystery; they work for renowned companies, providing clients all around the globe with support and assistance.
A lot of us would consider this to be a dream job, but as Spider-Man's uncle said: with great power comes great responsibilities. Working for tech giants means that you are always in the spotlight; one mistake can go viral and cause catastrophic losses. We asked our respondents how they feel about working for the most successful digital companies. This is how they responded.
Ibby Ellattar, Cisco:(…) It is great to see how global companies manage customer service aspects. You are definitely provided with great calibers and all the tools to help you with visibility, context & metrics all-around to identify gaps to tackle and ensure continuous improvement in the customer cycle. 
Andrej Saxon, LiveAgent: You are in a rush often; however, the benefit of hearing or reading 'Thank you' is the best reward. I met a ton of great people and made many friends from the work I love.
Boris Ivancovic: One word, hard. It brings a lot of responsibility. (…) Alongside that, we have to maintain the highest level of service and consultations as we represent the whole company. People rely on us and our advice and help, so we cannot afford to slip up. Challenging but fun.
Craig Stoss: It is significant pressure to be top-of-class customer service consistently. When there are a lot of eyes, including the press watching you, any mistake or angry customer can go viral at any minute. So you need to be professional, accurate, and empathetic at all times. Ensure that customer communication techniques are always part of the training and are constantly reinforced through a great ticket quality assessment program.
The Perfect Customer Service Agent – top attributes of top-notch representatives
We have already agreed that a customer service agent can be perceived as a hero without the cape. Our guests started on their career paths for different reasons, but they agree that you need to be born with some emotional intelligence and be empathetic in order to help people. But excellence in customer service demands more than that.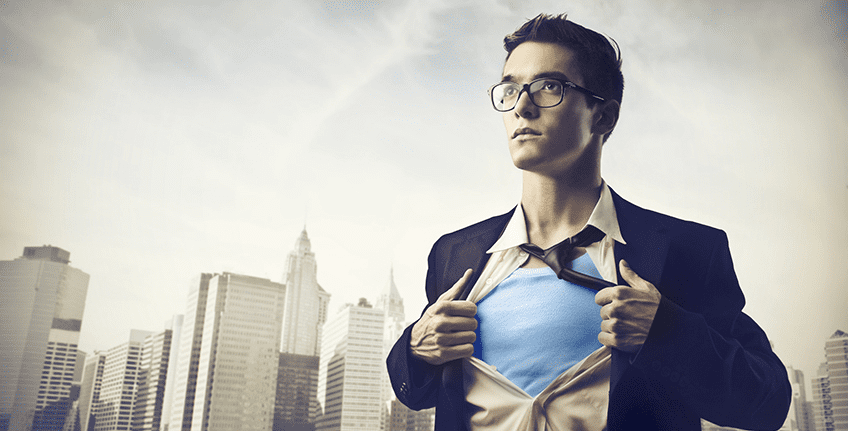 We are talking about attributes that are a must-have for service agents. Let's check out which traits you should develop to become a better customer service agent. Our guests have already done it. 
Craig Stoss claims that a perfect customer service agent should be an advocate for customers all the time: It is someone who notices when a company policy does not benefit a customer and speaks up or someone who fights for a fix in the product that lessens customer effort and pain. (…) Not everyone can be taught the empathy required to hear a customer's needs, translate that into a workable solution, and then effectively communicate that message.
Craig also revealed what skills he is looking for when hiring future agents: When I hire, I focus on communication, adaptability, empathy, and other skills in that area. I also always ask "What is your definition of good and bad customer experience?". You can tell a lot by how that question is answered. There is no wrong answer, but you can gain insight into what a person values in their own customer experience and what they will bring to your customers.
There are a lot of soft skills that come into play. 
Andrej Saxon: Always listen to the customer and ask a lot of questions to be sure that you understand what they are looking for. There is no such thing as a stupid question, and not asking questions and not clarifying what the customer said is unwise.
Boris Ivanovic shares with us almost the same vision: (…) What people often forget, a good agent has to listen. We are solving their issues, their pain points, we are not selling a product, we are selling a solution to their problems. Most important skills include: knowing how to do research, understanding, empathy and listening.
Supercharge the customer experience 
When we asked about the customer experience, each of our respondents presented a drastically different approach. To build it up to a top-notch level, they all use different methods and approaches. 
To achieve perfection, we have to offer customers as much support, understanding, and empathy as we can. 
Boris is still perfecting himself: Training, constantly improving, constantly learning new things. Without lying, (…) I still finish the conversation and think, why haven't I said that why haven't I stopped there, why haven't I used this as an argument or simply just forgot to ask some about something. The only way to reduce this is to keep training and improving your skills.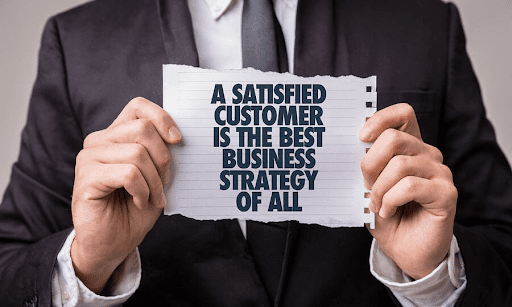 Andrej Saxon: The most important thing is a willingness to help the customer. It can be achieved as I already mentioned by listening to the customer and asking a lot of questions to make sure you know what the customer wants to achieve, and what their expectations are. Many times I have had a bad experience because somebody just assumed what I was looking for and nobody asked what I really wanted directly.
For Ibby, the key to success is to connect soft skills with an analytic approach: Focus on the set metrics, ask if you don't understand, identify process gaps, and propose new ideas, empathy, empathy, and empathy.
As simple as it might sound, Craig claims that you should always tell the truth. However, he warns us that this practice may also cause some trouble: In my career, I have never had a customer angry at me for telling the truth. They may not have liked the truth, but in the end, they always appreciated me being upfront. You will strengthen skills such as conflict management, empathy, emotional intelligence, trust, and a lot more if you can learn to handle these difficult conversations.
What challenges does the COVID-19 outbreak bring for customer service agents
As the current coronavirus outbreak has struck the world, it has changed a lot of behaviors and brought completely new challenges to the table. Many companies are facing difficult times. Many businesses are losing all of their profits. People are confused and angry. 
We have started a fight with an invisible enemy, and for most companies, customer service agents were obviously on the front line of communication.

Craig Stoss: Companies that were not prepared for the caseload spikes that happened as COVID struck, really burst at the seams. Customer Service isn't all about your staff if you have a better knowledge base, a more intuitive website, a responsive social media team, and empowered agents that can actually solve problems instead of handing off work. These are not things you can create in hours or days. You have to prepare these in advance.
Andrej Saxon: From my point of view, I haven't faced too many challenges. However, the load on the support or sales increased approx 4 times during the crisis. Anyway, we helped a lot of customers who needed to move their operations online because of the COVID-19.
Boris Ivancovic: For me, the challenges brought up by the COVID-19 outbreak didn't cause any crisis. For my clients, it's an entirely new experience. Many companies haven't started their digital transformation and moved to the cloud yet, and when this happened, a lot of them were not ready and tried to find many ways just to keep the business afloat. The biggest challenge was to service all those clients in the right way.
Ibby Elattar: From an operational point of view, [the biggest challenge encompassed] managing to ensure that all employees, including vendors, can operate fully remotely (5000+ agents). Thinking human, ensuring good/stable mental health with the required changes with work to suddenly fully operating from home, as well as ensuring all the needed equipment from little as a mouse, keyboards to having fully functional chairs, etc.
Learn more about communication with clients during difficult times: How to communicate with customers during the coronavirus outbreak
Will customer service ever be the same again?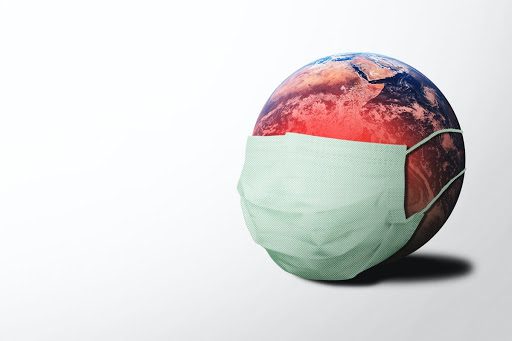 While the crisis caused by the COVID-19 outbreak will hopefully be brought under control soon, many psychologists claim that it will influence the way we live and work for a long time. No one can predict how these changes will unfold, but we can discuss some possible scenarios. We asked our experts for their opinion.
Boris Ivancovic: The society as a whole, will and should change. One crisis like this showed how fragile our economy is, how easily a business can be shut down, and how easily the flow of money can be brought to a halt. Hopefully, customers will turn more to digital solutions to ensure that their business can continue to operate if this happens again. At least to minimize the losses.
Craig Stoss: Customers will need to get more used to online chat, email, and knowledge base as tools to solve problems on their own. Consumers will also start to demand clearer product descriptions, sizing information, color details, etc. They will expect cost-effective service, fast return, and refund processes. Those working in the customer service industry need to reconsider the remote nature of their work. (…) These changes were likely inevitable, but have been sped up due to the current situation.
How to deal with upset or angry customers?
If you work in customer service, then you already know what it means to work with an upset or angry customer. You have probably met a few along the way; you might have even interacted with them in the last hour. That's why we also asked our respondents for their tips on how to deal with unhappy customers like a pro.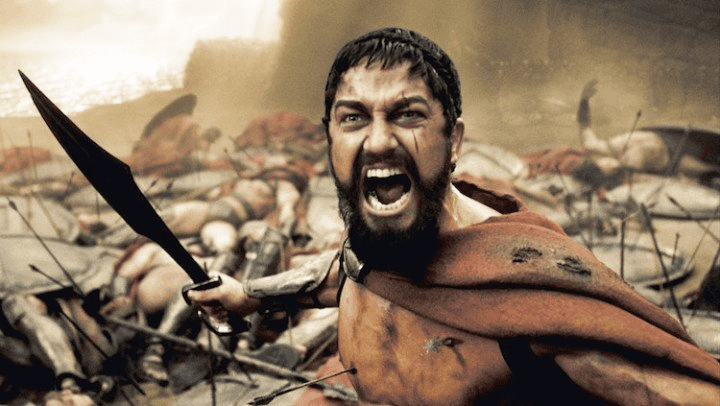 Craig Stoss: Most anger doesn't come from a customer not getting their way; it comes from canned responses that don't acknowledge or empathize with them. For example, "Sorry there is nothing we can do" is a phrase often heard that does nothing for a customer conversation. Explain what happened. Why is there nothing that can be done? 
Interestingly, I find that the answer is often not because of any real limitation; it is because of a company policy or something that was "made up." That doesn't mean something cannot be done. It means that some people, perhaps years ago, wrote down that nothing can be done. Ask why that policy exists? What is the real limitation? Be an advocate for your customer, and even if the answer is negative, you can at least show what you did to be their voice. 
And truthfully, short of legal, or security requirements, typically there is something that can happen to help at least partially satisfy the customer. And that is how you position it to the angry customer. As leaders, allow your employees to always look at it from the customer's point of view. Not from a "did you follow the policy" point of view.
Andrej Saxon: It is very individual, but from my own experience, it is great to hear the problem. Once you know what the issue is, you may even "interrupt" the customer and offer a solution. In case customers do not want to follow your advice, do not hesitate to escalate the customer to your colleague or manager. It always helps to deal with the most challenging consumers.
Boris Ivancovic: I guess it comes back to Pareto rule, 80% comes from 20% of the customers. I am not saying to quit, but sometimes, it is just better to leave them be. We are not supposed to force-feed the sale and shove it down their throat. We are selling a solution to their problems. If we are making them angry or agitated, then we are the problem.
May be interesting for you: How To Handle Angry Customers
Back to the future. What would you like to have heard at the beginning of your career?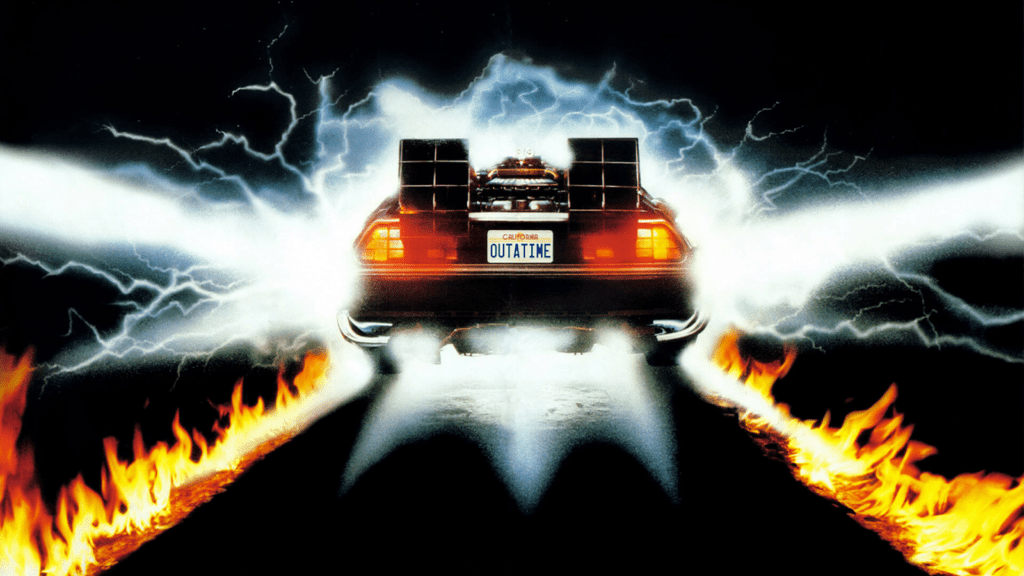 Last but not least, we asked our experts to imagine that they could travel back in time to give one piece of advice to themselves when they were just starting their careers. Here is what they would have loved to hear back then:
Ibby Elattar: Have a clear vision/goal of what you want to achieve, follow your gut feeling with the steps you will take aligned to your vision. Everything is possible with this approach.
Andrej Saxon: Do not hesitate to ask your older colleagues and try/test everything. If you want to learn new things and like to communicate with people, you will be a great customer service agent. It is a long, but also a very nice journey.
Craig Stoss:  I wish I had been taught to learn to say, "I don't know." In our education system, there is rarely punishment for guessing incorrectly on exams, so we are taught to make assumptions. It is the same in trivia nights or most games for example, guessing the answer and being wrong rarely hurts you, so we learn to throw out answers to questions.  
In support, this is not how it works. In fact, guessing can really punish you. 
I remember early in my career guessing that a certain upgrade installer would simply overwrite a previous installation. I never tested it, but it made sense, and the customer was on the phone and wanted an answer, so I guessed. 
Well, I was wrong, and the resulting mess took down their company's server for almost 2 hours. I quickly learned that guessing in real life has consequences. If you don't know something, learn to say so. And as a leader, I now make sure that my teams have people to go to for help when they don't always know how to ensure a path to knowledge is easy.
Final Thoughts
Working for Microsoft, Spotify, or Cisco, for example, is one big challenge. Our experts face significant pressure every day when dealing with customers of global brands. Doing the job that they do is challenging, but if you are willing to learn and are craving knowledge then you are on your way to landing such a position some time in the future. All you have to do is care about your customer, and the world will be your oyster.