Since the beginning of the 00s, Social media have grown from a simple pastime to a full-featured marketing and customer support tool used by companies worldwide to solve various business issues in most areas. However, handling multiple social accounts in various social media can become a handful with constant switching between tabs, and windows. Comments flood in on you, messages get ignored, and customers get frustrated. 
Luckily this doesn't have to be your case if you decide to invest in a social media management platform like Socialbakers. However, If you haven't stepped into the world of social media marketing and support, you might be cutting off important communication channels that have a pretty good chance of improving your business. Here's why and how.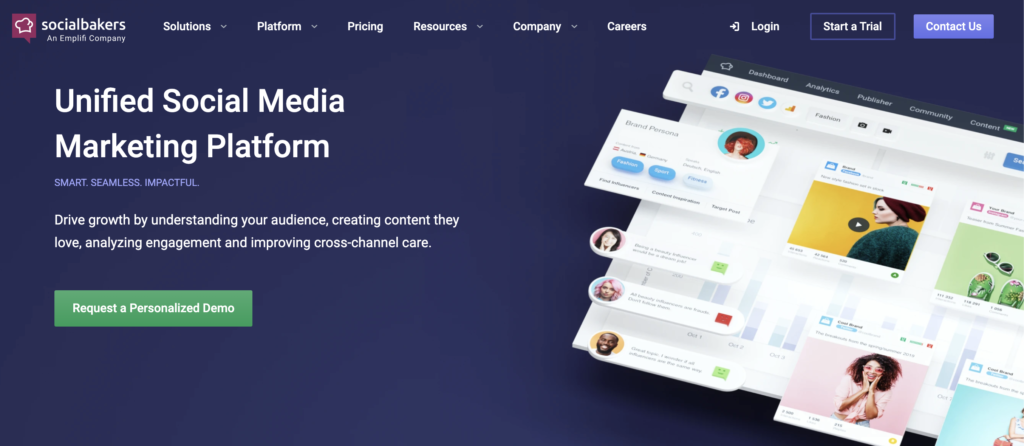 How can social media improve your marketing and customer support
Social media is one of the most important online spaces for networking, creating relationships with customers, and advertising your brand. To optimize their social media presence, businesses can consider adopting a reliable social media customer service platform. Such a platform enables seamless networking, relationship-building with customers, and efficient customer support, making it an invaluable tool for enhancing brand presence and customer engagement. Over half of the world's population maintains social media accounts, which makes them a prime advertising and customer support medium for modern businesses.
Improved brand visibility
Setting up your social accounts on media like Facebook, Twitter and Instagram don't cost anything at the beginning and you can do wonders with them. Users can see, like, and share your brand and posts, if you're creating the right content and spreading the word about yourself. This is all possible thanks to the broad audience available on social media.
Broad audience
With over half of the world's population having accounts on social media, you don't have to worry about not reaching your target audience. Social media have evolved into marketing tools that let you specify the audience for your posts and reach out to the right people. This also makes things much easier for customers when they're looking for some information or need support from your help desk team. 
Budget friendly marketing
Nobody said that you have to spend a bazillion to get famous on the internet. Often the only requirement for creating a good post or advertisement is your creativity. The same goes for paid advertising on social media. With the right tools, you can get to know a specific part of your audience that will surely react to your content and buy your products or services. 
Building relationships
Social media lets people communicate instantly, and see what's new in their lives. This translates to company-customer relationships too, which brings new opportunities for increasing customer loyalty. Customer support is also a part of this, as it lets users communicate with brands effectively and from a convenient platform. 
Almost constant availability
Like it or not, most people spend a lot of hours daily on social media. This also means they get to see and interact with your brand much more often than with any other type of media. Make sure to interact with your audience on posts, reply to comments and answer any questions they come up with. Beware of trolls and don't let them provoke you when they're looking for their next target. 
What makes Socialbakers great for social media interactions?
Sociabakers is the ultimate marketing suite that comes with multiple social media management tools and features. Let's have a look at them and see how you can use them in your marketing and customer support. 

Social listening
Socialbakers has a social listening feature that gathers all mentions of your brand across your social media accounts. This information is gathered by Socialbakers for you to take advantage of. This feature is always on and you can access the data anytime you need to. 
The use and advantage of social listening come down to one thing. You get to see all mentions of your brand and that includes both positive and negative talks about your products and services. You can then use this information to specifically target pain points and improve in various areas.
Audience analysis
Unify your data for in-depth audience analysis and create multiple personas with the help of Socialbakers AI to represent variety in your target audience. Social media market analysis and its automation can save your team a lot of time thanks to artificial intelligence. 
Content insights and collaboration
Thanks to analysis and content insight, you can create meaningful targeted posts tailored exactly for your audience. You can keep your content in one place to have an overview of your social media posts. This content library can be accessed by your team which lets you collaborate and plan your social media content effectively.
Influencer suggestions
Stop searching for the right people online manually, Socialbakers AI can take care of this for you. Thanks to automation and analytics, it can find the right people to promote your business. You can even match the influencers with marketing personas in Socialbakers and benchmark them and identify the most effective ones. 
How to integrate Socialbakers with LiveAgent?
Looking to connect your LiveAgent helpdesk with Socialbakers? Luckily you can do it thanks to the available integration. Socialbakers paid plan lets you create an integration with LiveAgent and tackle social media-related tickets without switching between apps. The process is described below. 
When on your dashboard in Socialbakers, click on the arrow next to your profile picture and go to Settings > Users and add a new user with your LiveAgent account credentials and email address.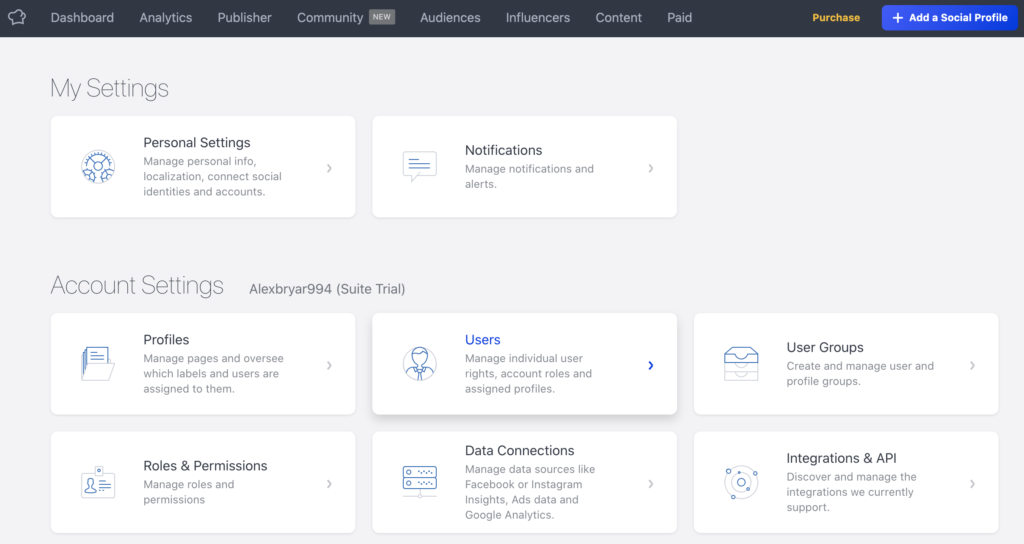 Then set up a rule in Settings > Task Automation to forward all communication regarding your company to your LiveAgent ticketing system.
There you have it. Would you like to take a look at the Socialbakers integration page? This link will take you there. Then, you can begin the process of social media management, plan your content and keep track of customer issues without constant switching.  
If you're looking to learn more about this topic, make sure to check out our Academy articles that focus on social media support.
LiveAgent Product Tour | Live Agent02:25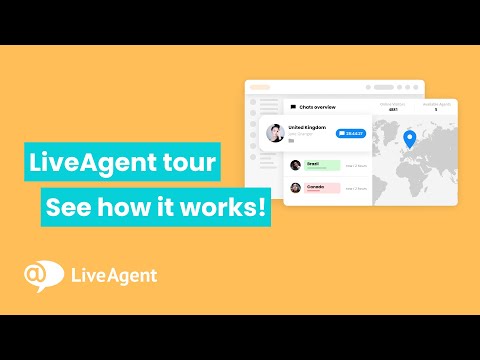 Live Agent