Are you having trouble making meaningful connections with customers? The problem could be in your listening skills. Many new customer support agents think that customer listening is an easy skill. All you need to do is to carefully read customer inquiries and reply to whatever problem with the best available answer, right?
The bad news is that listening to customers is not only about acknowledging and solving their problems nor replying to emails with cookie-cutter answers. True customer listening includes remembering details, using the right tone, and going beyond your help desk to get vital information. The good news is that listening to customers can be improved just like any other skill. First, let's find out why customer listening is essential.
Why is it important to listen to customers and clients
The answer is simple. Customers and clients bring you business because they buy your products or services. First contact and purchase are often easy if you're an established brand or even a newcomer with exciting products. In those cases, customer satisfaction is easy to achieve even without elaborate communication. The problem is that the customer experience doesn't end with the purchase.
You also have to continue with customer care after the purchase. This care involves getting customer reviews and actively listening to customer suggestions and needs. Ignoring bad customer service and dissatisfied customers is a surefire way to sabotage the future of business, leading to higher customer churn rates. On the other hand, keeping customers happy will ensure that your customer base won't regret their buying decision while increasing customer loyalty. 
What are some advantages to listening to your customers?
The future of business brings better products and services, but it also increases customer demands and expectations about effective communication. Communication with customers should focus on increasing customer retention with active listening. Listening to customers has multiple advantages and benefits. 
The main advantage is learning what your company does right and wrong. Customer reviews are a surefire way to achieve continuous improvement. Loyal customers are usually happy to provide a review to improve their satisfaction with products or services. With data from the review, you can enhance business performance and provide better services in all areas, and increase your revenue.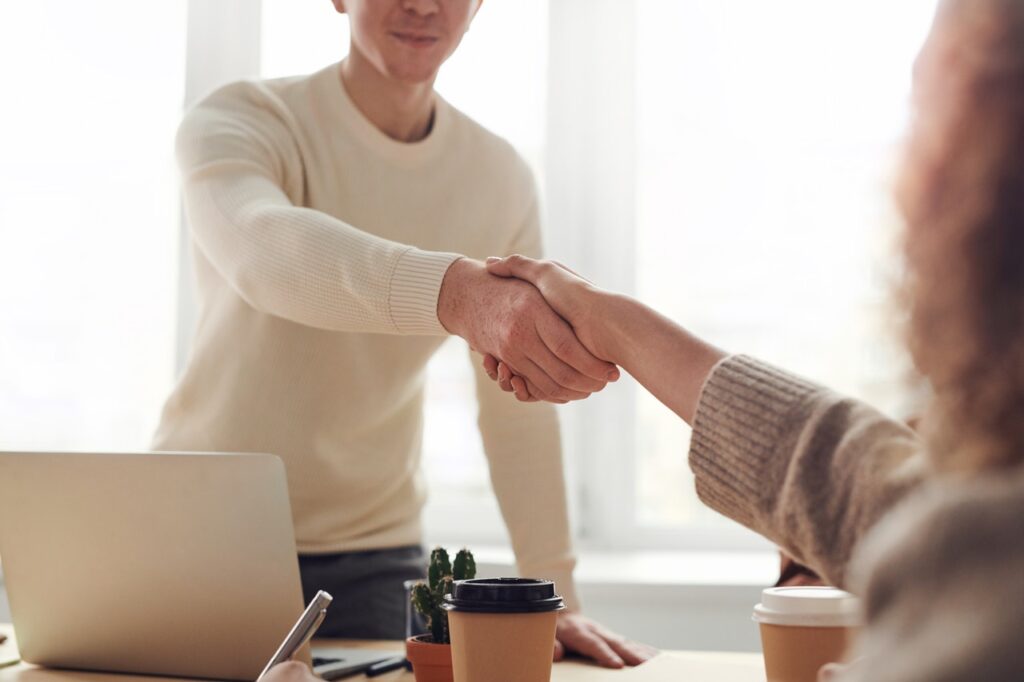 5 ways to listen to customers more actively
Proper listening is the number one way to provide an amazing customer experience. It is also the backbone for customer feedback gathering. Even the angriest customers can provide you with an abundance of customer experience insight, which you can use to improve your business decisions. 
There are multiple ways to improve your communication approach towards customers. Take a look at some of the best ways to get rid of any bad customer experience and enhance your listening in customer service. 
Let the customers speak and give you direct feedback
Let's start simple. The best way to engage in active listening is to collect customer feedback via channels conveniently available to everyone. Provide channel access to customers who wish to give their opinions to customer service reps. There are different ways of doing this. Via calls to action in customer appreciation emails, in posts on social media accounts, via customer portal thanks to a knowledge base, or other customer feedback features. Shed some light on customer insights to reveal new information and use them to improve your approach to customer communication. 
Show the customers your active listening skills
Show your listening skills by acknowledging their answers and giving proper responses. Another meaningful way is to make operational improvements based on customer feedback. These improvements will help you decrease customer churn rates and attract other potential customers thanks to word of mouth and reliable products and services. Customers or clients with a bad experience often give negative customer reviews, causing the business to lose credibility. 
Make sure to stay away from predefined answers when you're dealing with an elaborate issue. Start a regular conversation instead and make sure to turn people into happy customers with active listening and efficient problem-solving. 
Improve your help desk with LiveAgent
Start your free 30-day LiveAgent trial and discover how to improve your customer support
Start gathering info from customer reviews
Not all customers willingly share good and bad customer service experiences directly. Some customers don't want to engage directly with the brand but instead talk about it with other customers and give them advice. Listening in customer service includes tracking discussions on social media, Reddit posts in various subreddits, or reviews on e-commerce websites. In addition, you can track mentions on Twitter. There are multiple approaches to gathering reviews
An online complaint management system is an excellent tool for businesses that provides effective communication gathering that is mainly focused on customer complaints and feedback. Additionally,  good help desk software can give you access to inputs from customers across all critical social media platforms and fetch them in one place for easy organization. 
Get effective communication tools 
Managing customer insights and effective communication with customers is easier when you have the right tools to back you up. Good customer service software can help you handle many conversations from multiple communication channels and gather any important customer experience insight. Stay in a continuous loop with customers and track the history of their feedback, past issues, and information so you can always promptly react.  
What makes these help desk tools effective is their ability to support each communication channel with various useful features. For example, help desk software allows customer support agents to stay in the loop with customers more effectively and efficiently handle many tasks. Some solutions even allow you to automate many tasks that are considered repetitive or tedious. You don't have to overpay for enterprise ticketing systems to get access to these features, as you can often find them in cheaper plans as well. 
Continuously improve your communication style 
There is no reason to stick with the old ways if you can make concrete business actions to improve your contact customer service communication. Each situation requires a different communication style, from customer appreciation emails to stay in the loop with customers via phone or live chat. Make sure to shed some light on customer communication and see what works best for each channel. You can also look at some tips and tricks to learn how to respond and talk to customers appropriately.
Get further information about customer listening and more
Take a look at LiveAgent Academy – a free learning portal for customer service agents who want to improve any aspect of their work. Get information on how to improve your issue-resolution journey and find out more about talking to customers. 
LiveAgent Product Tour | Live Agent02:25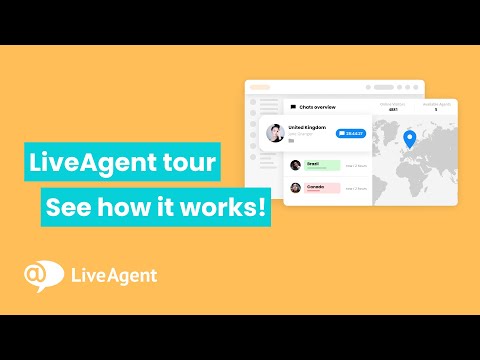 Live Agent